not as good as I remembered it or deserving of its cult status I don't think THE BIG LEBOWSKI
an offbeat movie RAISING ARIZONA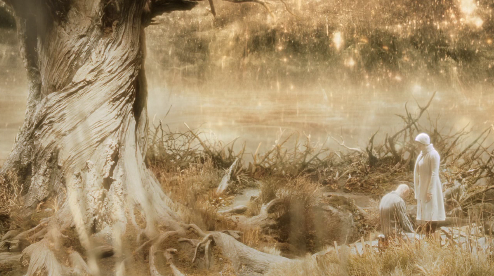 This life has been like a dream, never more so than right now, so choosing to watch THE FOUNTAIN tonight was as perfect a movie choice as one is likely to make in this lifetime. For someone who has to fight not to only live in memories of the past, THE FOUNTAIN is like what our wishes would bring us.
I'm listening to the music over the end credits again as I write this, as the music throughout the film kept me in a dream state. The swirling colors, the organic look of most shots, THE FOUNTAIN is a tactile visual experience for the subtle, for the dreamers, for those that reach to touch someone, one, last time.
The movie repeats many phrases: "death is the path to awe," finish it," among others. "Finish it." It's all a dreamer wants. THE FOUNTAIN finishes it for us, for a time.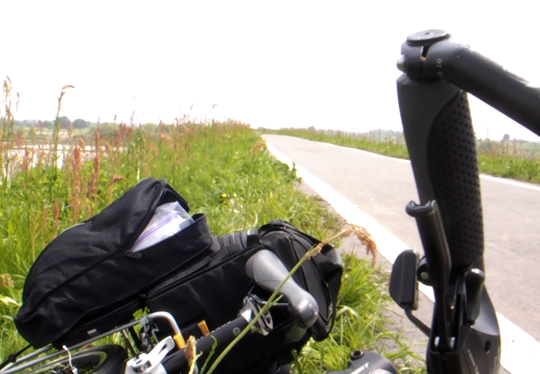 Me and
UK Mike
at long last went on our first cyclo-camping trip!  It was an over 100 mile journey round trip heading first north along the Arakawa River into Saitama Prefecture, then back down the same path on the return.  In between we saw the surprising beauty of the Saitama countryside, along with motocross racing, a crazy bird, and a jazz cafe.


This is Kumi and the Can's wedding reception in 60 seconds. Listen carefully as the quips come and go quickly!
Filmed on location at a restaurant in Harajuku, Tokyo, Japan.
(Forgive the Xacti its poor low light performance. In its defense, it was really dimly lit in there after sunset.)
a very weird movie THE DIVING BELL AND THE BUTTERFLY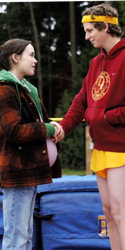 written where: Shinjuku, Tokyo, Japan
where exactly: in my apartment
written with: computer
when: February 24, 2008
I was inspired to write this poem by the lyrics in the songs in the JUNO soundtrack.
I hear broken hearts make you strong,
If so I should be able to lift the world.
But what pain would that end?
Where is she now?
She's still my friend,
At least that's what dreams portend.
In the end.
written where: Shinjuku, Tokyo, Japan
where exactly: in my apartment
written with: whiteboard
when: April 02, 2008  

 
How many men have said you are beautiful?
None, one, or a ton?
How you answer equals our fun.
But no time for your answer now.
See, I have to run.
For nothing is as beautiful as the setting sun.