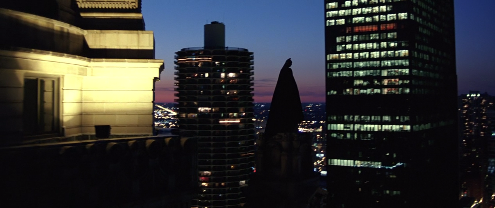 I rewatched BATMAN BEGINS in preparation for watching THE DARK KNIGHT this weekend.  I first saw BATMAN BEGINS in a theater here in Japan.  I remember it being pretty much my best movie going experience in Japan.  It was a Wednesday night sneak preview.  And when Batman first went under the dashboard of the Tumbler I screamed out loud like a little girl I thought it was so badass.
Upon this second viewing, however, the movie has lessoned in my opinion.  I feel I am no hurry to ever watch it again.  Now, I love origin story movies.  My favorite book and movie of the LOTR series is Fellowship of the Ring.  I especially like seeing how superheroes become superheroes.  BATMAN BEGINS offers a satisfying, if not a bit stereotypical origin training story.  I mean, how Bruce Wayne gets lost and goes to a Chinese (?) prison to fight criminals and harden himself—I thought that was pretty sweet.  Then getting trained up in a mountain top hideaway, also sweet.  But I think I just do not like Liam Neeson.  I think that was a bad casting choice.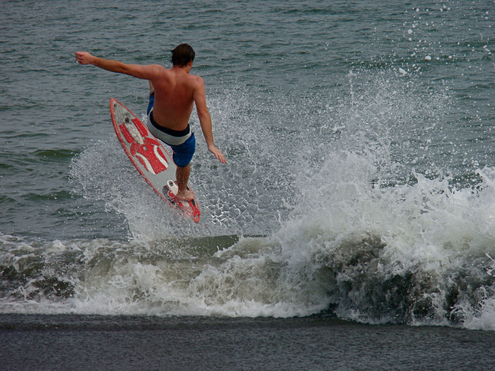 When Aya and I first arrived at Hiratsuka Beach stoked for our 4th skimboarding session of the year, we were immediately met with a crowd of "beach football" players who were having a huge tournament.  I had never even heard of the sport before.  We saw a lot of skimboarders walking away from the beach, though, up on the main sidewalk.  I thought there might also be a skimboarding tournament, but I guess since we were arriving at the beach itself just after 12:30pm, that's the end of the morning session for most Japanese skimmers.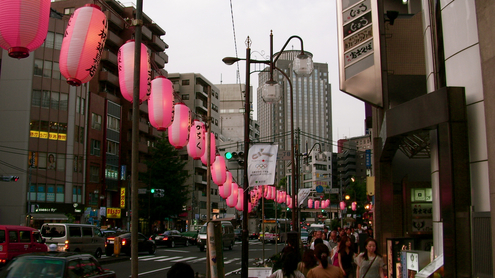 RIDE STATS:
Distance:  11.07 miles

Time in motion:  47 minutes 22 seconds

Average speed:  14.1 mph

Max speed:  30.7 mph
Continuing the trying to be different cycling theme this week, I finally rode somewhere besides the Imperial Palace!  A comment from Tornandoes28 helped motivate me to once again return to exploring riding, as I used to do so much.  Yet this is not my first ride down Yamate Dori toward Ebisu station, so technically not exploring.   [Read more]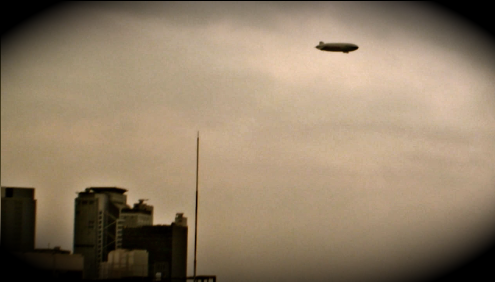 I was sitting at my desk when I notice a blimp not so slowly blimping on by.  I hopped up and grabbed my Xacti HD700 and quickly shot some footage of the blimp before it passed too close to the sun and then out of sight.  
To my surprise while I was filming the blimp, a pair of pigeons flew right in front of me (but below camera) with one of them landing right on my neighbor's balcony.  This gave me a bit of a start, but fortunately held firm onto the Xacti the whole time (I don't use a wrist tether).  So I took the pigeon's close landing to mean she/he was ready for her/his closeup!  I obliged and put this video up for anyone needing to cast a very photogenic pigeon for their next shoot!
VIDEO: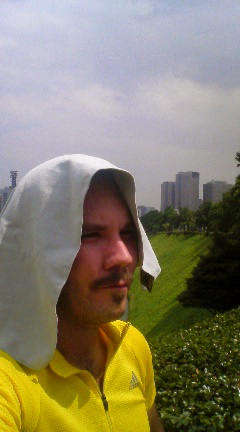 FULL RIDE STATS:
Distance:  15.84 miles

Time in motion:  1 hour 1 minute 2 seconds

Average speed:  15.5 mph

Max speed:  28.0 mph
3-LAPS STATS:
Distance:  9.39  miles

Time in motion:  31 minutes 24 seconds

Average speed:  17.8 mph
Due to the sudden arrival of a powerful thunderstorm last night, I could not as usual do laps around the Imperial Palace in darkness.  So after I got up today I donned my yellow jersey and dropped in on bright sunshine.  It felt good.  
The atmosphere driving through the city during the day is totally different than the night, as one might expect of course.  Riding during the day feels friendlier.  I guess if you are seeing people out and about, they are on break from work or just plain not working.  So it feels a bit relaxed.  It could also be that I am not working while other people are out working, so my leisure time feels that much better. 
I was expecting more traffic on the palace loop than at night, but I can't really say traffic was any worse than any of my last few night rides.  I did have to come to a complete stop once, but did not have to unclick, I could stand and balance in my pedals until the traffic started moving again.  Also, there weren't the lines of cars waiting at red lights were not that long, so not much trouble snaking through and on to open road.  
In fact, I had a helluva fun ride.  There were no illusions of doing a fourth lap this time, so maybe the heat did have an effect on me, but I didn't notice the heat in particular.  Maybe not eating breakfast before riding was more cause for not doing a fourth lap.
The ride was not without incident, as some fool riding against traffic on a housewife's bike around a blind corner made me have to skid to a stop.  Ignant.  
Still, I may soon go day-riding again.  I like the atmo in the city and around the palace.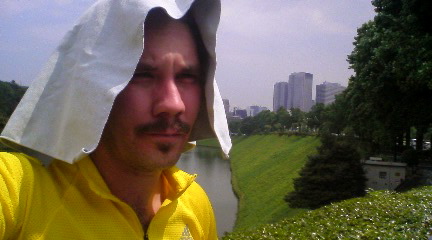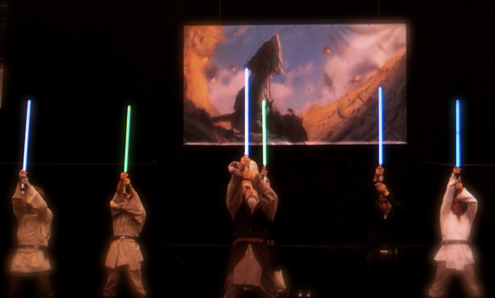 Like for many people of my generation, STAR WARS is the greatest genre series of my life.  In fact, the whole past decade of my life has been based on, and around, STAR WARS.  I have literally flown to other countries to be able to see the release of the prequels on time.  And also like many other STAR WARS fans, Episode III brought a significant close to the STAR WARS chapter of my life (read my Episode III journal).  Since 2005, STAR WARS has greatly waned in my consciousness.  Thus, I only found out about Star Wars Celebration Japan 2008 at the last minute.
And lucky that I did!  For a mini-revival in STAR WARS is about to begin with the release of the CG animated CLONE WARS movie in August 2008 and the related TV series soon after.  I write this post now while listening to the Episode III soundtrack.  Thusly I went to Makuhari-Messe in Chiba, Japan with UK Mike caught in surprise at this sudden burst of STAR WARS energy.   [Read more]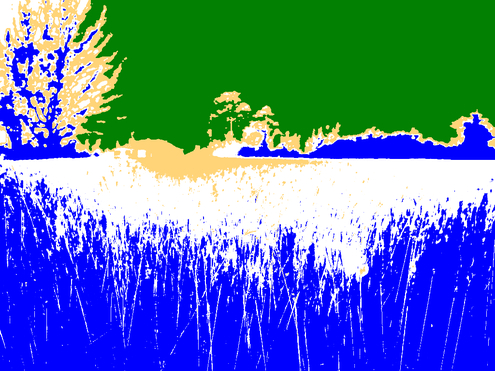 Written where:  Shinjuku, Tokyo, Japan

Where exactly:  in my apartment

Written with:  white board marker on white board

When:  3:10am on Tuesday July 29th 2008
GREEN SKY BLUE GRASS
If the sky were green
And the grass was blue.
What color would be the dew?
Would it still be see through?
If I were you, 
And we were me,
And there was cancer for all three.
Did I die before the sky
Came back from green to blue?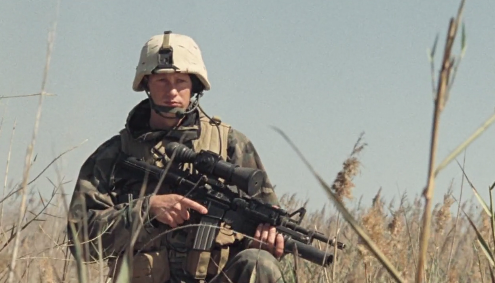 The creators of the best show of the 00's, THE WIRE, have a new HBO series, GENERATION KILL.  I have now watched the first two episodes of GENERATION KILL and I can definitely say that this second episode had a definite WIRE vibe to it (the first ep was a bit slow, but had to establish a lot).  That sense of true urban grit, of urban tension, of realness, it was flowing all over this David Simon and Ed Burns penned ep (along with Even Wright).  I am totally on board with GENERATION KILL and it feels great to finally have a high quality drama on my weekly viewing schedule again.  
GENERATION KILL is the story of the U.S. led invasion of Iraq in March 2003 from the viewpoint of the Bravo Company, an elite group of marines who also happen to have an embedded journalist from Rolling Stone magazine with them.  
Also like THE WIRE, within Bravo Company you have a diverse mix of people, from extremely sharp and intelligent leaders down to some of the dumbest of the dumb marines.  And not all the commanding officers are the sharpest knives in the drawer.  And if one of them happens to be your CO and gives an obviously wrong order, you still have to follow it because you are a marine, after all.  
You realize while watching GENERATION KILL just how amazing it is that the U.S. military can accomplish anything at all, at least in Iraq.  From having the wrong color camouflage to not enough batteries to power night vision goggles, it was just ludicrous how under-equipped the Bravo Company marines were.  And you feel for them.  It's already the toughest job in the world, made infinitely tougher by lack of adequate equipment and ROE (rules of engagement) that literally change in the heat of battle.  
I am once again fascinated by a TV show.  I will enjoy my weekly hours back in the very capable hands of David Simon and Ed Burns.