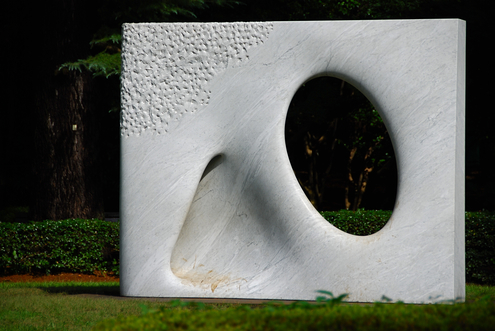 It's been raining all week in Japan, but very luckily there was a 90-minute random sunshine break Saturday afternoon, and that just happened to be the time Aya and I arrived at the small, but cozy and densely forested traditional Japanese garden surrounding the Teien Art Museum in Meguro, Tokyo, Japan.  The park contains the usual ponds and pogodas that all traditional Japanese gardens have, but is also dotted with several large pieces or artwork and sculptures.  Pictured above is the most impressive, a huge, smooth marble square with a hole and seemingly a giant's nose impression.  It was very smooth the the touch.  I enjoy running my finger tips over smooth, cool marble, and don't often have the chance, so this was a nice, unexpected find.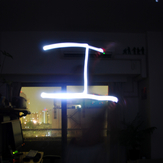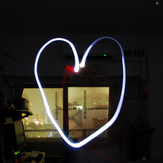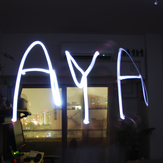 First off, I can't take credit for coming up with the awesome concept of LIGHT PAINTING on my own.  Thanks to this great post on the digital Photography School site, I was immediately inspired to try it.  It is a very cool photography technique that basically does what the names says–let you paint with light.  It's also rather simple to do.  Here's how . . .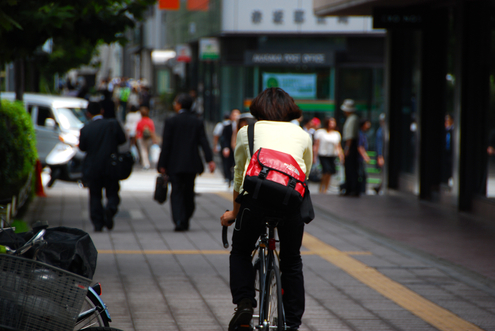 Wanting to test out the speed of my new Nikkor 18-200 VR lens, I was standing around on a wide sidewalk in Aoyama-itchome when this bicycle commuter rolled by.  It was a kind of by accident shot, but I like the way it turned out, especially catching the lower-left foreground bicycles.
I dig his style a lot, from the somewhat formal clothes matched with the bike messenger bag to the best long-hair hairstyle for Japanese men.  I guess it's a kind of 70's bob look?  All on a road bike.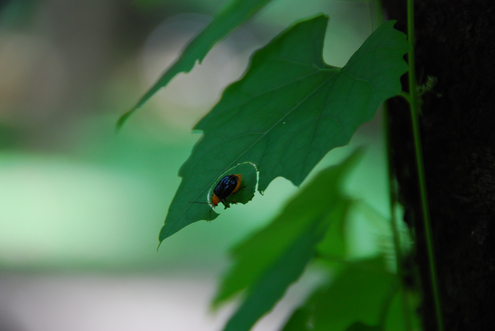 After a most likely failed job interview, I wondered around Aoyama-itch?me as I've never been in that area save for passing by one time on a ride. It has large empty sidewalks and streets that skirt Princess Michiko's residence (I hear). I stopped in a small park. There were many trees so it was very shady. The ground still had puddles and mud from the previous 4-days of rain. Only after I photographed this beetle eating lunch, did I realize that that park was a perfect breeding ground for mosquitoes and that while taking the photo I was bitten at least 11 times!! (4 times on the left buttock alone)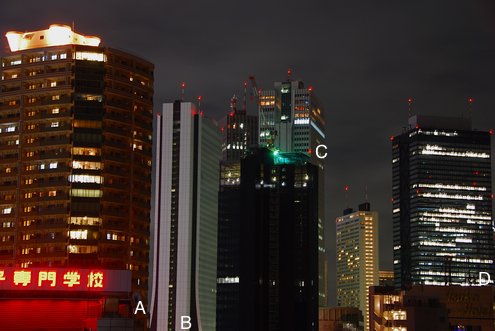 This is the start of a new feature on Jacked-in called DAILY PHOTO.  I will include only one photo, and a link to a large version of that photo, along with its EXIF data and a brief description, unless the photo has a more substantial story behind it.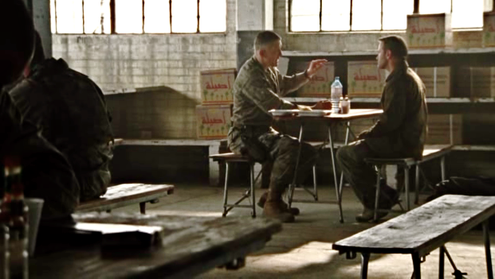 A great mini-series of television came to a slow end tonight with GENERATION KILL #07 "Bomb in the Garden."  This season of television was the best since the 4th season of THE WIRE, whose season finale also had a very slow and differing in tone from all previous eps feel to it.  This is not surprising since the same writers and producers were at the helm of GENERATION KILL as well.  Regardless, I am very sad to be unable to spend more time with these characters.  I wish we could have seen more missions.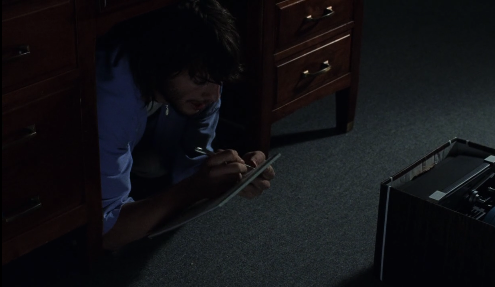 The grave and dark tones in THE BUTTERFLY EFFECT were not at all what I was expecting of this movie.  I both like it when a movie is not what I expect it to be tonally and don't like it…because I always pick a movie on purpose based on its expected tone to match my mood at the time of viewing.  That said, even though BUTTERFLY was much darker than my expectations for what it would be, after the very grim first act, I settled in and went along for the ride the dual directors sent me on.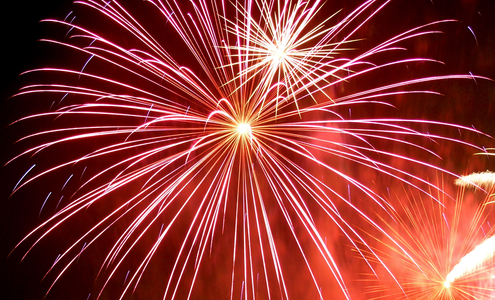 I attended my second fireworks display, hanabi, of the summer this past Saturday along the banks of the Tama River near Futako-Tamagawa station.  If you can believe it, I am still so naive that even after 5+ years of living in Japan, I wasn't expecting to have to fight through huge crowds!  Of course Futako-Tamagawa station was jammed with people exiting trains to head to the river for the fireworks.  However, once out of the fray, there was plenty of space even for late arrivers to find a nice spot upon which to gaze upwards for the hour-long fireworks display.