Futako-Tamagawa Fireworks Hanabi 2008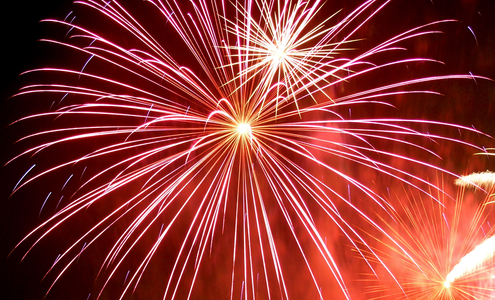 I attended my second fireworks display, hanabi, of the summer this past Saturday along the banks of the Tama River near Futako-Tamagawa station.  If you can believe it, I am still so naive that even after 5+ years of living in Japan, I wasn't expecting to have to fight through huge crowds!  Of course Futako-Tamagawa station was jammed with people exiting trains to head to the river for the fireworks.  However, once out of the fray, there was plenty of space even for late arrivers to find a nice spot upon which to gaze upwards for the hour-long fireworks display.
Aya and I benefited from the labors of Luke, Shag and Niji who all went and secured a marquee spot.  I of course brought along both my video and still cameras.  
FUTAKO-TAMAGAWA FIREWORKS PHOTO GALLERY
VIDEO


RELATED POST: