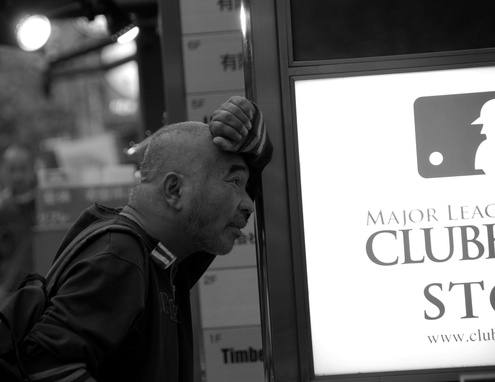 I first saw this Japanese ojisan as I was leaving the Tokyo Vegetarian Festival.  His face had great character and expression.  Before I could take a good shot of him, he started walking quickly in the direction ahead of me, thus I could get a shot of his interesting face like I wanted to.  So I had to walk really face to get not just ahead of him, but ahead of him enough to stealthily take a shot of him.  Luckily for me he paused a long time and leaned against the Major League baseball sign pictured above.  He was happy when I first saw him, but in this photo he seems to be reminiscing perhaps about when he used to play baseball as a kid.  I think this man was homeless, or at least down on his luck.  If I could speak Japanese, I would have asked him what he was thinking about.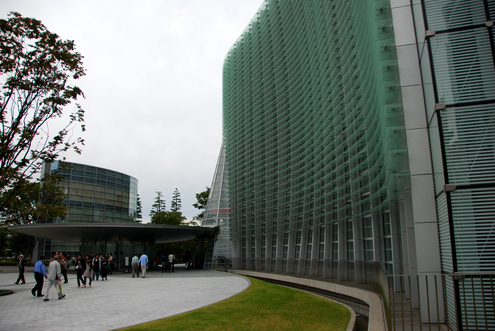 Pablo Picasso brought Aya and I to THE NATIONAL ART CENTER, TOKYO in Roppongi recently.  This is a newly built museum as part of the Tokyo Midtown development.  The museum itself is a very impressive architectural work.  The building's face is a sweeping, curved wall of vertically layered glass leading to a UFO-like entranceway.  Once through the doors, the first view upon stepping into the lobby is bold and striking and makes one think, "I'm at a very cool place and I'm ready to see some art!"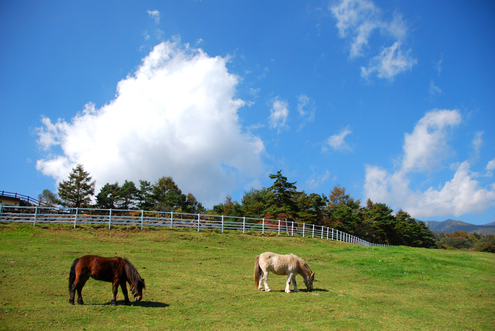 After a hard day of hiking up Akadake, Aya and I spent a very beautiful day at a public/university run farm in Yamanashi Prefecture.  It was recommended to us by the staff of the mountain hut we stayed at the night before and the farm was far better than we could have imagined.  I've never been to any place like it in Japan before.  Aya immediately said it felt like New Zealand, and I agreed, as this place had rolling green hills surrounded by mountains and sheep in the pasture.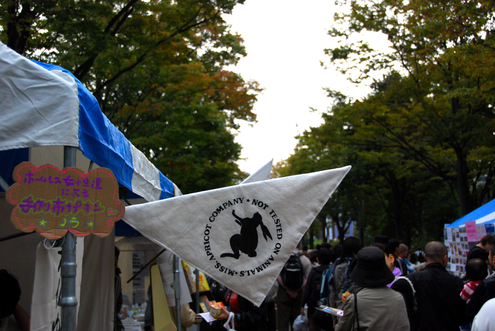 I believe I went to the Tokyo Vegetarian Festival last year as well, and made the same mistake this time as last time as lingering too long in some other event I thought was the vegetarian festival, but actually was selling meat and other disgusting things like that.  Once I found the correct festival, however, I was as pleased as ever for the extremely rare chance of being surrounded by an atmosphere of vegetarianism & veganism and animal rights.  Someone even used my own line on me of "of course!" when I asked if a product was vegan!  Awesome!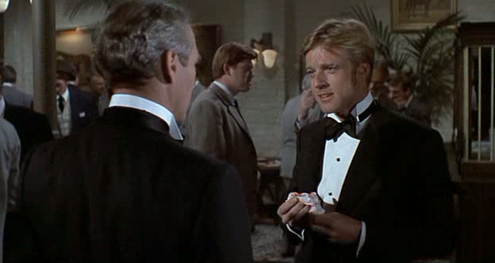 When a movie turns out to be not what I was expecting going in, I usually don't like it.  THE STING starring Paul Newman and Robert Redford was definitely not what I was expecting from a movie released in 1973 about a heist.  But did I like it?  Most definitely.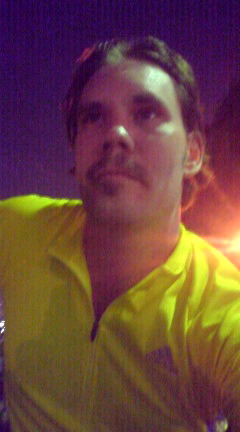 FULL RIDE STATS:
Distance:  15.83 miles

Time in motion: 59 minutes 42 seconds

Average speed: 15.9 mph

Max speed: 31.2 mph
3-LAPS STATS:
Distance: 9.38 miles

Time in motion: 30 minutes 44 seconds

Average speed: 18.3 mph
Tonight I wasn't going to settle for the usual slow riding around the I
mperial Palace
that was starting to become my usual M.O.  Every time I thought about easing up on the pedals at the places I had been easing up at on the past few rides, I told myself, "hell no fool, keep cranking!"  In that way I was able to improve my average lap speeds by almost a full mph and shaved nearly 2 minutes off the total 3-laps time.
It helped to be curry-free for a change, and to have gotten a decent night's sleep before.  Tuesday night rides are usually sleep deprived ones, as well as belly full of curry ones.  These two changes helped a lot I think.  Plus maybe I am starting to finally get back into cycling shape, at least a little bit.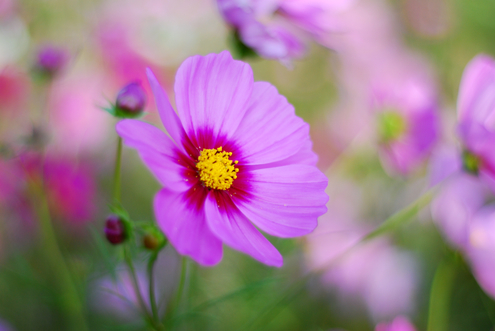 I had been to Showa Kinen Park in Tachikawa, Japan many times before last weekend, but only to play frisbee golf.  So when I visited the park this past weekend to photograph cosmos hill, I quickly realized I have been missing out on the best parts of it.  Aya and I rented bicycles at the entrance gate as Showa Kinen Park is huge, several kilometers long.  This allowed us to visit more areas of the park than we would have had time to just walk to. Our first destination was cosmos hill, which I didn't think I'd be impressed with at first.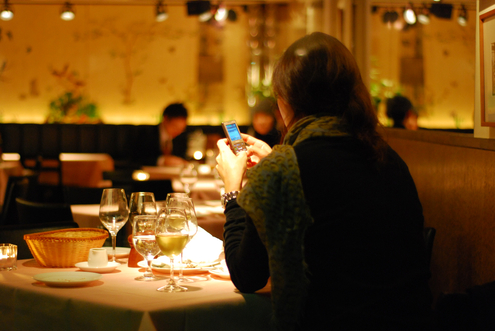 In this photo a Caucasian woman is dining alone rather late on a Sunday night in Tokyo's upscale Omotesando area.  I wonder who she is sending e-mail to on her phone?