Back in the fast lane of cycling around the Imperial Palace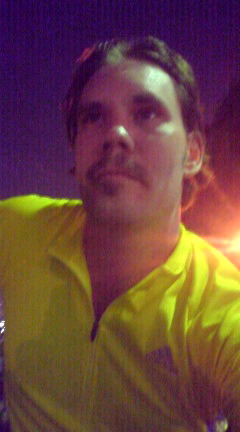 FULL RIDE STATS:
Distance:  15.83 miles

Time in motion: 59 minutes 42 seconds

Average speed: 15.9 mph

Max speed: 31.2 mph
3-LAPS STATS:
Distance: 9.38 miles

Time in motion: 30 minutes 44 seconds

Average speed: 18.3 mph
Tonight I wasn't going to settle for the usual slow riding around the I
mperial Palace
that was starting to become my usual M.O.  Every time I thought about easing up on the pedals at the places I had been easing up at on the past few rides, I told myself, "hell no fool, keep cranking!"  In that way I was able to improve my average lap speeds by almost a full mph and shaved nearly 2 minutes off the total 3-laps time.
It helped to be curry-free for a change, and to have gotten a decent night's sleep before.  Tuesday night rides are usually sleep deprived ones, as well as belly full of curry ones.  These two changes helped a lot I think.  Plus maybe I am starting to finally get back into cycling shape, at least a little bit.



I did away with the no looking at my cyclo-computer like I did last time.  I was pleased to look down and see a sub 10-minute first lap, at least 10 seconds under.  The second lap brought some unlucky traffic and three slowdowns on the big frontside descent, costing me at least 10 or more seconds, so my second lap time inflated by over 20 seconds.

On the long straightaway on the Tokyo Station side of the 3rd lap I got passed by a powerhouse dude on a road bike with massive calves.  Not overwhelmingly past though as I was able to stay only a second back of him most of the straightaway and around the next turn, after which he started to pull away a bit.  But this gave me even extra motivation to dig deep and shave some seconds off this final lap.
I was passed by yet person!  This time a kid in a bellowing sweatshirt on a road bike also.  I made it to the top of the big backside ascent ahead of him, as I first passed him at a red light.  He obeying seems to stop at all red lights.  I don't have time for that.  I re-passed him at the bottom of the final small ascent to the finish/start point of the laps and made sure I stayed ahead until I finished the lap.  
All in all I felt strong most of the ride, save for a tiny bit of nausea at the very end as I really pushed it in the final 500m.  The weather was great and near ideal for riding.  I hope to be able to go back out on Thursday night, weather permitting.