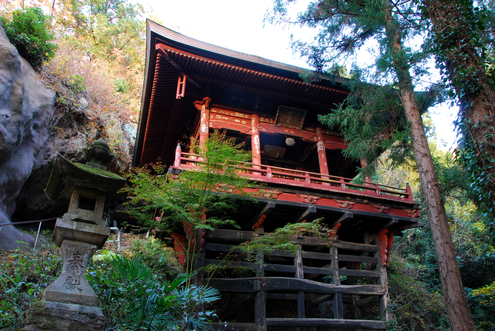 I came to call it, "Iwaidou, the hidden Buddhist temple of Chichibu forest," for hiking through the forest toward it, the temple appears all of a sudden, and appears before one's eyes to have been dropped in from the heavens, rather than built by the hands of simple men.  Iwaidou is preceded by an equally startling "treehouse prayer wheel temple," as I named it.  On this late November afternoon, Aya and I had all of this pretty much to ourselves, which made for a very tranquil, escapist pilgrimage in an autumn forest.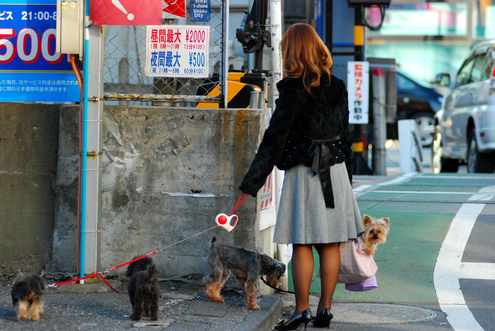 You might not know it from this view, but this woman was forty-something.  And I realize only now I failed in the photo to capture the true number of dogs she was walking & toting, which was FIVE.  Two in bags and three on the leash.  She managed them all pretty well, except for one time when one dog freaked out and barked viciously (as viciously as a 10-pound creature can) at some other much less sexy obasan.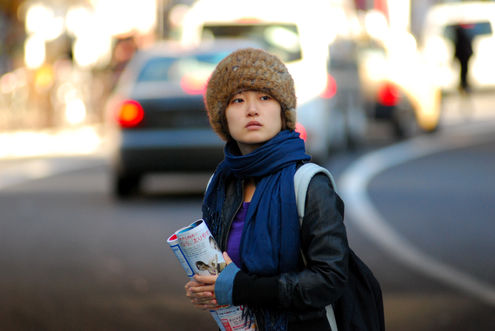 The second installment of my FACES OF TOKYO photo series took me to Takadanobaba, an area of Tokyo known for its college town feel, or at least as much as that is possible within a metropolis.  This was not as easy a set of photos to take as the Kabukicho ones, as I wandered around for over an hour at first trying to find a good spot.  I worried that it might turn out to be a FAIL, but I eventually settled down where I began, in the square right across from Takadanobaba station and had an all together different experience shooting here than I did in Kabukicho.  Several people actually smiled and seemed to be happy to be photographed!  Joy for them and me.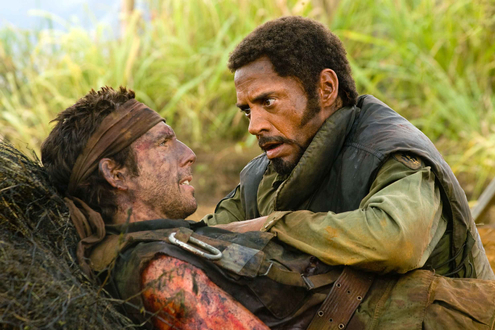 I do not often see comedies like TROPIC THUNDER, but I do like Ben Stiller and Robert Downey Jr. and despite the first hand negative reviews I heard of this movie, I still went to the theater to see it on its opening weekend here in Tokyo.  I almost didn't make it through the first ten minutes of hardcore gore shots, but after that the movie settled down and I found myself enjoying the random ride the characters chewing the scenery were taking me on.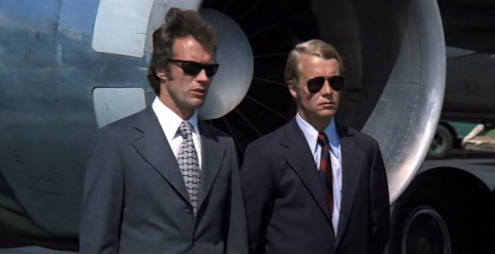 The Dirty Harry marathon continued this weekend with MAGNUM FORCE, the second installment in the series, and I'd say a significant drop-off from its predecessor, but still a very good analog action movie.  Clint Eastwood was every much as bad-ass as he was in DIRTY HARRY, as exemplified by him singlehandedly disposing of two hijackers on an airplane.  That's how you get things done!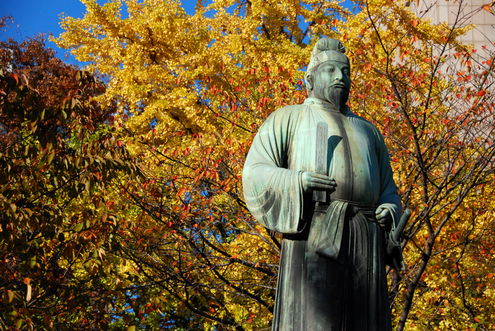 I was fully intent on cycling to Ginza to take some more candid street photographs on a beautiful, sunny fall afternoon in Tokyo that would have been a crime against nature to spend indoors.  However, as I turned of Shinjuku Dori in front of the Imperial Palace of Tokyo, I saw all the ginko trees had turned yellow and that a few photographers were taking photos of them.  So I thought, I should too.  I liked it so much I never left the palace area, and thusly never made it to Ginza.  I like how my afternoon surprisingly turned out though.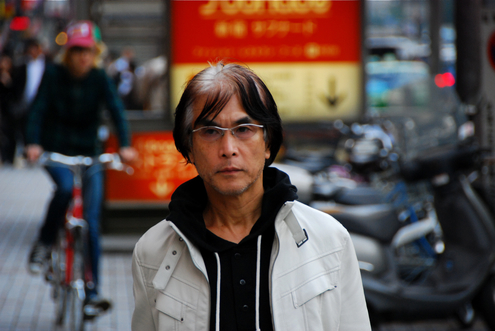 Those who know what Kabukicho is might expect to see only scantily clad, sad beauties in this photo gallery, along with effeminately suited hosts who herd in lost, lonely ladies.  Yet look through every photo.  You will see some of the false beauty of the working ladies of Kabukicho, but you will also see the faces of those that live and die on the streets.  The kind of people Mos Def raps about.  The kind of person I could still become.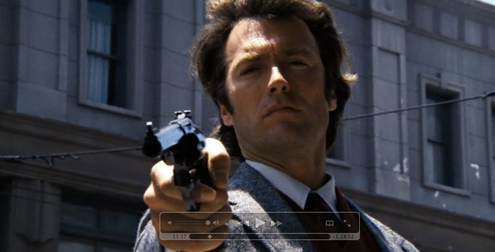 I recently heard an interview with Clint Eastwood.  He's long been a favorite actor of mine, and even a favorite director.  I of course knew the famous line from DIRTY HARRY, "You've got to ask yourself, do I feel lucky?  Well do you?  Punk," but I had never actually seen the movie.  So quite out of nowhere Aya and I decided to watch it this past Saturday night.  It was a very good choice.