Iku! Annual HAT tournament November 2008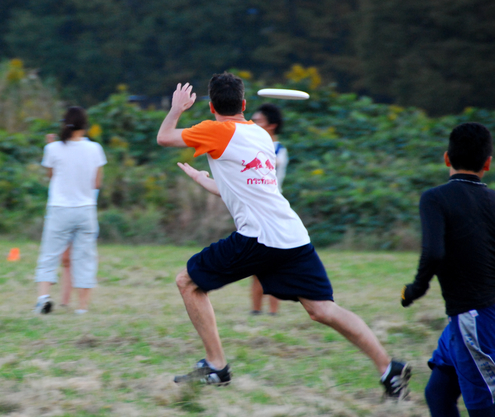 On a sunny and warm early November afternoon, Iku! had its annual HAT tournament at Mizumoto Park in Kanamachi, Tokyo, Japan.  There were over 35 ultimate players taking part this time, with some members of last year's winning team returning.
As the Iku! HATs usually go, the games and action were mildly competitive at first, with the action ratcheting up proportionately as the afternoon wore on.  I was fortunate enough to be on the winning team yet again!
Thanks to Geoff and JB for organizing and running the HAT, and to everyone else who pitched in getting prized, snacks and drinks.
Iku! Annual HAT November 02 2008 PHOTO GALLERY: