As I left Kiyomizu-dera and wandered about on the small streets leading to the Gion area of Kyoto, I noticed a bit of commotion at the end of one street.  Two maiko were walking down the street and stopping to pose with people who asked them to do so.  This willingness to pose makes me suspicious about whether or not they were true maiko or not.  Regardless, they looked exquisite.  For photographing them, I didn't just want them to mug for my lens, so I tried to catch them in-between posing for others.
The performance by these two ladies was just amazing and unbelievable to the eyes.  If I saw it on TV I would not believe it was real.  Even in person what they did seemed to defy physics.  In this photo you can see them "simply" tossing a ball between their spinning parasols at a festival near Nihombashi.  They also spun a tea cup and a large wooden, square bowl.  I will post a full photo gallery of their amazing feats in the near future.   [Read more]
Ron Howard has directed a very intellectual film in FROST/NIXON.  This is not a movie to watch if you are not in the mood to hang on the next word that comes out of the fictional Richard Nixon's mouth.  I found Frank Langella's performance as Nixon to be just that, however, a performance where I couldn't wait to hear the next words out of his mouth.  And then how Michael Sheen's character, David Frost, would react to what Nixon said.  These two lead performances were outstanding and make a movie about getting a nationally disgraced Nixon to actually fess up to something almost riveting.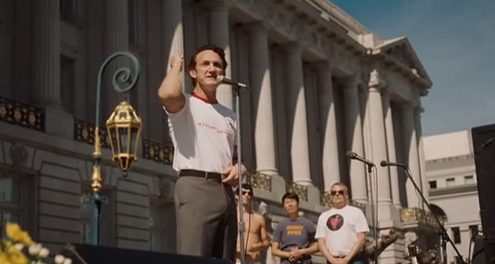 I had not heard of Harvey Milk before this movie started getting attention, but I had indirectly heard of things that came about from his life, like the Moscone Center where Apple holds special events, and vague references to the "Twinkie Defense."  The intimate and sweeping biopic MILK starring Sean Penn filled in all the details superbly.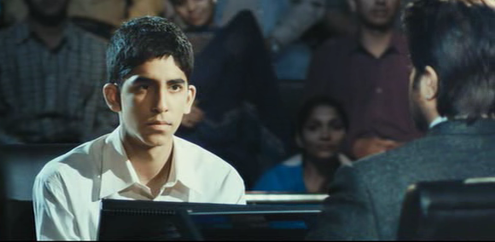 I seemed to have forgotten that SLUMDOG MILLIONAIRE was directed by Danny Boyle, which was good as it would otherwise perhaps negatively affected my viewing of it.  I watched SLUMDOG assuming the director was Indian and thus viewing it with a bit more authenticity than I would have if I knew from the start it was Boyle.  Watching the movie in this way I was more forgiving of the optimism and blindly devoted love story that was playing out by the numbers, though quite effectively nonetheless.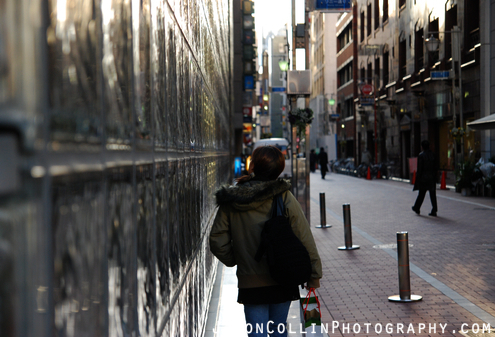 Aya and I spent Christmas afternoon leisurely walking around Ginza, Tokyo because, for some reason, I feel that area of Tokyo has the most Christmas spirit kind of feeling.  Maybe it's just all the shopping done in the city, or how clean and open it is compared to other wards of Tokyo.  Regardless, it was a nice place to spend this Christmas afternoon.  The glass building on the immediate left houses Hermes.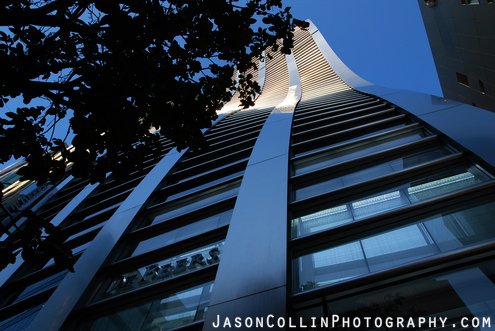 First off, I do not support the buying, selling or acquisition of diamonds, gold or any other kind of nonsense material that had arbitrary value placed on it by human society.  I knew diamonds were bloody even before I saw BLOOD DIAMOND.  I just happened to like the va-va-va-voom curves of this building in Ginza, Tokyo, and it just happens to be owned by De Beers, who I also make no claims on regarding the status of their diamonds (not slandering them).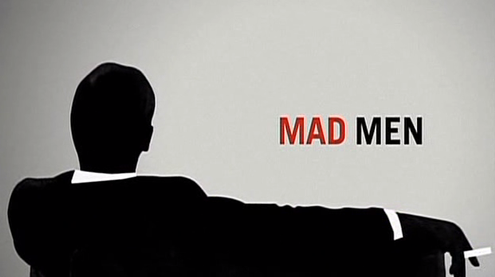 I just had a dream about working for Don Draper last night.  He gave me good advice and liked me.  That cannot be said about many other people working in the early 1960s advertising agency on MAD MEN, the excellent AMC show chronicling the rise of the modern ad business and giving viewers a window into what was socially acceptable behavior back then.