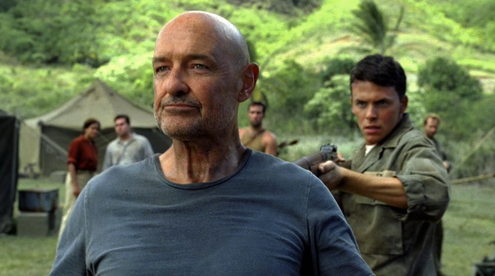 There are no spoilers in this part until after the break.  Click on to read my thoughts and comments on LOST 5×03 "Jughead" and rate the episode in the poll below.  
I cannot say how many times I have visited Shinjuku Gyoen in 6 years of living in Shinjuku, t least 20.  I've visited it in all seasons.  Obviously the busiest time is hanami (cherry blossom viewing) season and the autumn foliage season.  However, my personal favorite time may be in January, when even on a Saturday the park is largely empty and I can wonder about its trees and fields of dead grass unhindered by distractions.  I have fond memories of other January visits.  One was the last time I saw a friend and co-worker.  And now, this final January visit, will also be my last visit ever to the park.  It's my favorite park in all of Tokyo by far and one of the best things about living in Shinjuku (though I wish Shinjuku Ward residents could get in for free).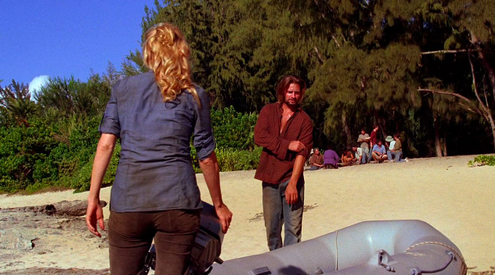 LOST is back, and just in time to continue my Thursday night tradition of watching it on my final night in my Shinjuku apartment.  I could not have received a better send off.  There is no other show like LOST for complete escape.  For one hour, or in the case of this season premiere 2 hours, you are transported into the LOST universe.  No other show looks as good on the small screen.  The colors in LOST are just so much more saturated.  How about the premiere itself?  Not the best ever, but action packed and character's long forgotten making welcome returns.  Read on, but be warned, there will be SPOILERS.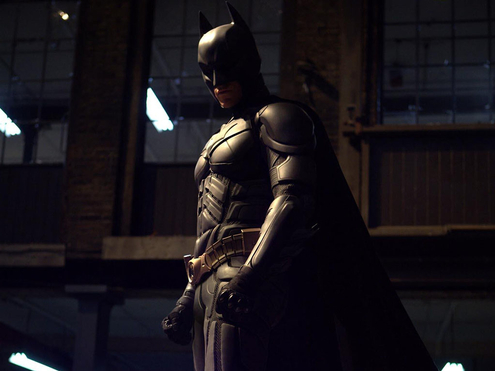 I wanted to post my ten favorite movies released in 2008 before the Oscar nominations were released so as to avoid any bias.  I call these my ten favorite movies on purpose, and remove myself from saying these are the ten best movies released in 2008.  These may very well be the ten movies I think are best as well, but the purpose of this list is to share the ten movies that have most stuck in my mind that I saw in 2008.  Without further adieu . . .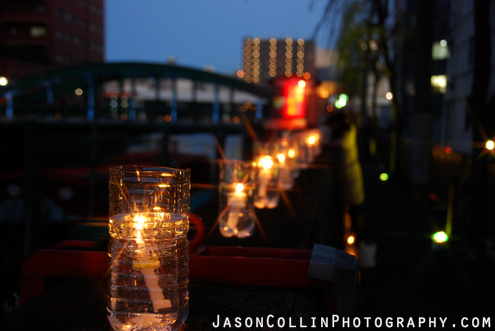 Aya and I happened to be in the Nihonbashi area for a festival, so only by chance did we come across Candle Night at Kandagawa.  This was 700 candles floating in cut off 2-liter plastic bottles all put on display by university students to promote environmental awareness (the irony of using so much plastic is not lost on me).  We passed by while it was still a bit light out and they were setting up.  We were given a flyer and told to be sure and come back after dark.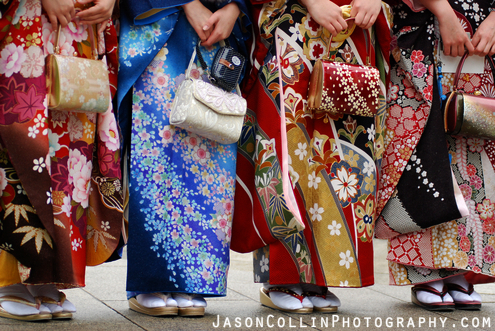 A flickr friend gave me the heads up about the good photography opportunities at Meiji Jingu Shrine on Coming of Age Day, or Seijin in Japanese.  It was also a chance for me to finally meet that flickr friend, Vladimir Zakharov, whose photography I have been a fan of for some time.  I of course assumed there would be a good number of other photographers there, as Meiji Jingu is perhaps the most popular shrine for such events in Tokyo.  I had heard that the girls did not mind posing for the cameras as well.  I had no idea how much they did not mind and how much the photographers were willing to give them orders!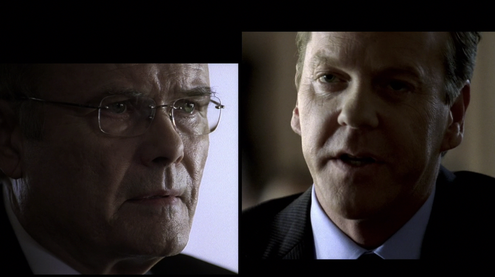 WARNING SPOILERS
Can you ever say anything other than "hell yeah 24 is back" after seeing a season premiere of 24?  And after two years you most definitely have to.  Season 7 of 24 kicked off tonight and I was on board from the very first frame.  Two years of pent up demand + lack of any new shows to emerge on TV this year = feels so good to have Jack Bauer and 24 back on a weekly basis.  Boom baby!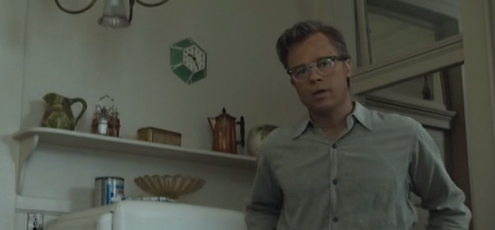 My expectations for THE CURIOUS CASE OF BENJAMIN BUTTON were completely wrong, mostly because I constantly confuse David Fincher (the actual director) with David Lynch.  The latter produces long meandering movies that do not ever make sense to me.  I heard BUTTON was a very long movie, I heard a director named David, I heard the movie was strange, so I thought I'd be in for a possibly long trip down a useless strip of celluloid.  I could not have been more wrong.  BUTTON is a sweeping life story of a remarkable person who ages in reverse.