Daily Photo: Creepy Shibuya Dude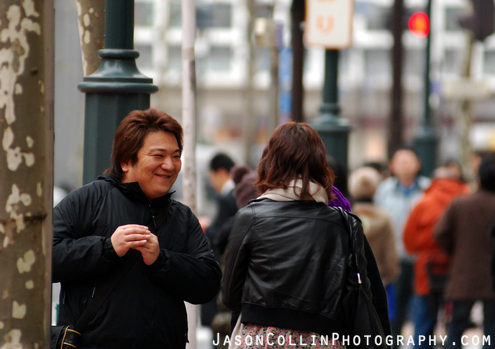 I now have ample time with nothing to do on Tuesday afternoons in the Shibuya area.  Naturally I carry my trusty Nikon D80 (edit:  Nikon D300 from now on!) with me on these occasions.  As I walked around a corner and onto the main street leading toward the Hachiko area of Shibuya Station, from afar I noticed someone gesturing peculiarly to someone else.  I got a bit closer and saw that it was a rather creepy looking punter, but with an innocent air about him, trying to convince a woman of Buddha knows what.
I stepped over to the side and began shooting away.  This guy was going on for over 10 minutes!  Seeing no end to this conversation I walked on because I wanted to see the face of the woman he was talking with.  Who could ever trust this guy?  The woman is pictured below.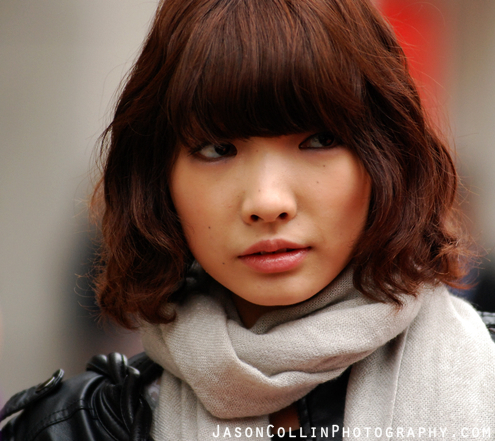 KIT USED:  Nikon D80 with Nikkor AF ED 80-200mm lens