Farewell Japan, Hello Florida!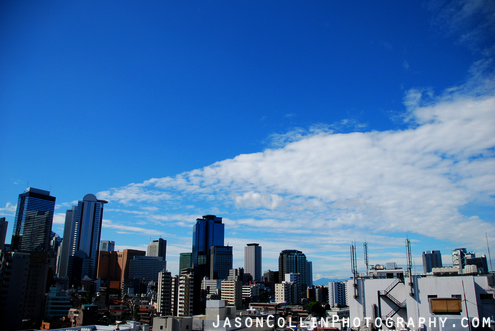 The view you see above is the one I saw every day for the past 4 years.  It was the view from my 11th floor Shinjuku, Tokyo, Japan apartment.  It was a view I paid a lot to have.  To me, it was totally worth it.  It was the last of many places I called home while spending the past 9 years abroad in Asia.  I first lived in Pusan, South Korea.  After 3 years in various cities in that country, and several trips to southeast Asia, I took a 2 month pilgrimage in New Zealand before settling on my final Asian destination:  Japan.  That country was my home for the last 6 years, a period of time so long I came to believe I never actually had any other home and it was perfectly normal for me to be living in a place where I could not read any sign nor talk to any person.  Though I thought it was forever, like all things, it was impermanent and lo, I have returned to Florida and my mind is still processing everything from my decade abroad.
I will not go into full detail here of my decade abroad (perhaps that will be a book someday) but just give a brief summary of the recent present.  But do not expect any sweeping conclusions or grand insights about Asia, for it almost already feels like I have closed that chapter in my mind as it once again bends toward the West.
I had a good farewell to Japan and Asia in general.  I spent the last month there living in Aya's parents' home with them.  I visited all my favorite Tokyo spots for the last time and ate at all my favorite restaurants saying farewell to the waiters and waitresses that knew what I wanted without me having to say anything.  
I spent my final day in Tokyo simply:  hanging out in Yoyogi Park with a few friends.  My last night in Tokyo there were no LOST IN TRANSLATION moments of any kind.  I felt nothing really.  
Then after enduring the horror that is air travel I was back in the Sunshine State, back to where I lived the majority of my life, back to where I had escaped from 9 years earlier, back in Florida.  
And that's that.  
I had two farewell parties in Tokyo, one smaller one for just a group of students who were like family to me while I was in Japan, and then a large one where all friends and students past and present were invited, as well as Aya's friends.  I was very flattered that over 50 people attended that one.  
I will let the photos below do the talking for how those farewell parties went.  
And as for the future of Jack-in, well, I still have some things to post on Japan about, and my fiancee/wife is Japanese after all, but undoubtedly things will take on a much more Florida tone besides all the usual movie and TV reviews and sports stats reports.