LOST 5×12 Dead is Dead — spoilers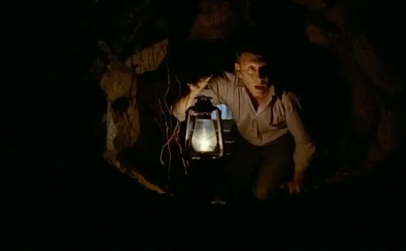 At the three-quarters mark I was beginning to think this might be the first 5-star episode of lost since THE CONSTANT and only the second 5-star episode since the Season 2 finale.  Alas, this episode couldn't quite get me to 5-star territory.  I will elaborate after the break where spoilers will be.
SPOILERS  SPOILERS  SPOILERS
What would it have taken for this episode to have gotten 5-stars from me?  Penny dying, or short of that, Ben dying at the very end.  As it stands, DEAD IS DEAD did not go as far as it could.  It addressed an important concern for me that I've long had, that Ben said when he left the island last season that he wouldn't be able to come back.  The reasoning might be a bit gimmicky, but at least it was explained and noted.
WHAT I LIKED:
NO Kate!  NO Jack!  Are they not totally expendable characters right now?

Back to the big dogs getting screen time:  Ben, Locke & Widmore

The lighting on John's face in the opening scene, outstanding

The fear on Ben's face throughout this episode

Ben Man-ing the F up and going to be judged, how many others would have the STONES to do that?  Few, very few

Penny's acting when pleading to spare her son

Danielle's acting when pleading to not take her son, in particular her French

The stone carving depicting the Smoke Monster judging the dog-person

Widmore calling Ben "BOY!"  love it!
WHAT I DIDN'T LIKE:
Ben not killing Penny

In light of the above, Ben not dying

John doesn't look good playing smug

No further details (yet) on why Widmore got booted off the island, and how Ben acquired the power to do so

Lapeidus just leaving Sun, Ben, Locke for no reason other than it's inconvenient for the plot to have him there
Though I put that I didn't like the lack of death in this episode, it was only a minor copout by the writers not killing Penny or Ben.  As soon as a bullet would have hit Penny though, I would have clicked the 5-star button.  That would have been stones by the writers to do that.  And if Ben is ever to die on the show, in my mind there would have been no better way for him to pass than by being judged by the Smoke Monster.
It was a powerful scene with Ben re-seeing his past with Alex and he and the audience (i.e. me) were ready to see him be given the ultimate judgment.  Yet he was spared because he had not done enough wrong.  I can live with this, but it would have been an epic death scene and I was prepared emotionally for it to happen.  The same for Penny dying.
So British choosing the boat name, "Our Mutual Friend."
In case anyone was wondering where they've seen the actress that knocked out Lapiedus before, she would be the wench that Pullo aggressively made love to in the kitchen on the HBO series, ROME.  
Only four more episodes left in Season 5.  I have a feeling we might be on the fast track now in the storyline to a certain…incident.  
my rating:  4.25 stars