LOST 5×16 & 5×17 "The Incident" Parts 1 & 2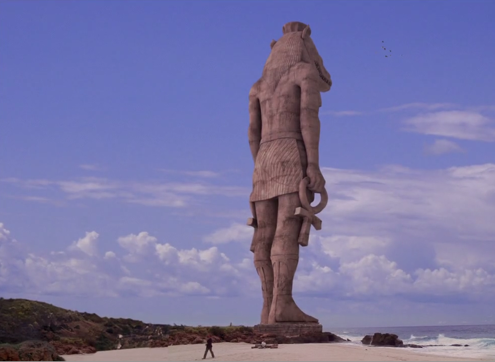 LOST has finally done it again.  "The Incident" is the first 5-star season finale since the second season's.  Damon and Carlton knocked it out of the park along with Jack Bender's excellent direction (the best director the show has).  They can be proud.  And the LOST faithful can feel vindication.  
***SPOILERS***  ***SPOILERS***
"The Incident" = delivery
Checklist of what was delivered:
Complete view of the 4-toed statue –check

Complete view of Jacob in the flesh –check

Revelation of "The Incident" –check

The Black Rock –check (somewhat)
And Damon and Carlton did all this with leaving us with NO CLUE WHATSOEVER about what will happen in the final (6th) season.  That was the real thing that put this episode at 5-stars for me.  Could we all be back at LAX?  Could Jack, Kate, Sawyer, etc. live things on on the island fro 1977 to forever?  Will the character of the island radically change with the death of Jacob?  Who knows.  We have an 8.5 month wait.
WHAT I LIKED:
Seeing how Jacob touched all the major characters, and the new curly haired character that long ago go seriously made love to by Pullo

The look of determination on Sawyer's face when standing the road before the van

Uh, see the 4-toed statue in full, come on!

Seeing a black rock before seeing THE Black Rock!  Come on!

The fairest of all Juliette bringing DESTINY to everybody

Fake Locke!

the traveling score perhaps only pulled out for season finales

Jack looking at the last second to Kate for the go ahead

Juliette's smile to Sawyer right before Jack tosses the bomb

Phil getting shish-ka-bobbed

Razinski getting punched

Rose & Bernard and Vincent cameo
WHAT I DID NOT LIKE:
Jack and Sawyer having a chat while Sayid bleeds out!  Made no sense.

The lack of authority Dr. Chang has, should have been higher ranking that Razinski

Jacob just accepting getting stabbed, he speaks infinite languages but doesn't know kung fu?  
So here we are….our very last season finale of LOST.  No more.  This is the last summer and fall of wondering the fate of the island.  LOST is on course as much as it ever has been.  The true genius and scope of the show is coming into view now, not to mention its attention to detail.
The throwaway ep where Hurley finds the old VW van in the jungle providing a comic relief ep?  That VW van has been critical throughout the rest of the series.  
Let the theories for what we see after the white out begin!