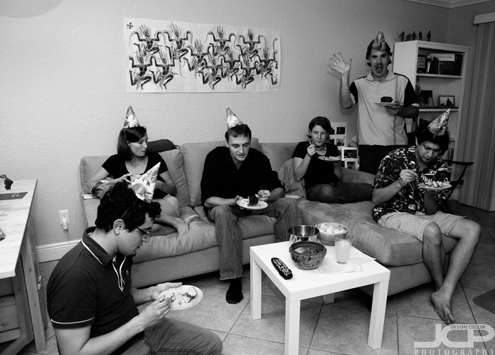 It is rather uncanny how my 35th birthday and my first real job occurred on almost the same day.  How can one avoid having a real job for 35 years and still travel the world and own more electronics at once than most people have their entire lives?  Well, a person in the above photo has commented on more than one occasion I should write a book about that.  My average waking time for my adult life I would estimate at 10:15am.  My average bedtime I would estimate at 1:45am.  All this has suddenly changed.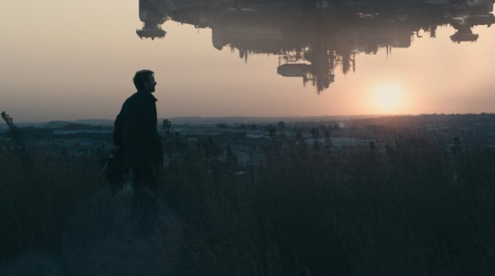 A movie like DISTRICT 9 would never have come out of nowhere to wow me when I was living in Japan because I had the time there to read about all upcoming movies of significance, and mostly because movies like this never get released there anytime within reason of their release in the New World.  It just stuns me that I have so quickly gotten out of touch.  Nevertheless, only one week late did I have the privilege of viewing one of the rarest things in modern existence–a gimmick free and not CGI abused thriller/thinker/sci-fi movie.  DISTRICT 9 is a top ten movie of the decade.
FULL RIDE STATS:
Distance: 9.54 miles

Time in motion: 34minutes 55 seconds

Average speed: 16.7 mph

Max speed: 22.0 mph
I have ridden my Trek 7.3FX around downtown St. Petersburg quite a few times already, but since adopting Kiki (who?) a few months ago my cycling has been put on hold.  I was greatly inspired once again by watching the Tour de France.  Now, I have discovered a new 3-lap area of sorts similar in length to the laps I rode many, many times around the imperial palace.  Quick thoughts about riding in Florida?  of course it's hot, nice to have dedicated bike lanes, basically all roads are totally flat, at least one road cyclist is not elitist and friendly.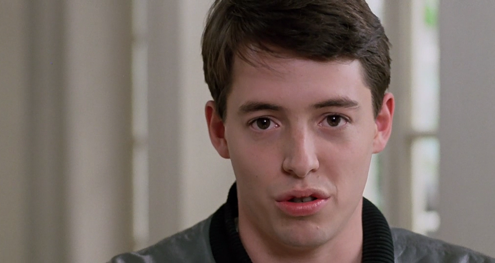 I had been wanting to re-watch FERRIS BUELLER'S DAY OFF for over a year now.  It is unfortunate that it took the passing of the film's writer and director, John Hughes, to finally get it to be in my movie queue.  I have no idea when the last time I watched this movie was.  Maybe I only ever saw it once.  This 80s movie totally holds up in 2009 and remains the classic I always remembered it as in my memory.  It is a prime example of why the 80s were, unquestionably, the best decade for a kid to grow up in.
You may not know that this former, and long-time, English (actually ESL) teacher will soon be a math teacher!  Indeed.  Each subject (and corresponding teacher) is this year categorized by a sea creature.  Naturally, I am shark.  So I was very pleased to make this HDR image for use in my classroom and as a logo and beacon for the students in the upcoming 2009-2010 school year.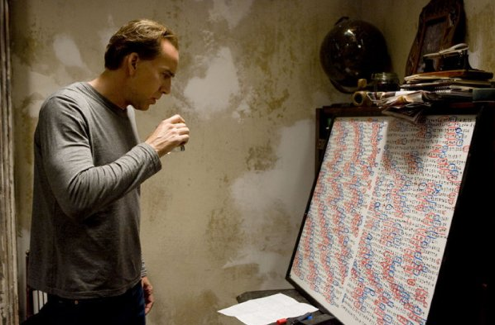 I was highly skeptical about KNOWING, a movie with a poor IMDB rating, but a good endorsement from Harry, which should have made me not want to see it instead of confirming it as my Saturday night movie choice because I've been differing from him more and more lately.