Why?  It is the one question I thought the most while watching the weirdly mesmerizing and somewhat off-putting emotional exploration that is the 2009 film WHERE THE WILD THINGS ARE.  As most kids of my generation, I can recall holding that oddly shaped hardcover book.  The illustrations almost seems to shuffle in your eye with a natural twitch.  The movie version did not replicate that twitch, but it did very successfully bring the monsters to life with amazing puppetry and only the necessary CGI.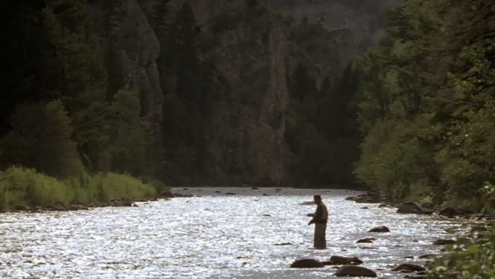 A good 12+ years ago, I really wanted to move to Montana.  I cannot recall what entirely spurred this ambition, but what I can remember is that it was at least partially if not entirely motivated by a Pearl Jam concert being there.  Perhaps from this one event I concocted, as my mind is wont to do, an elaborate fantasy of living there and how it would be great.  Then I learned that Montana was a haven for militia and my Big Sky Country dreams vanished.  Tonight watching A RIVER RUNS THROUGH IT, those old Montana memories were stirred for the first time in a long time.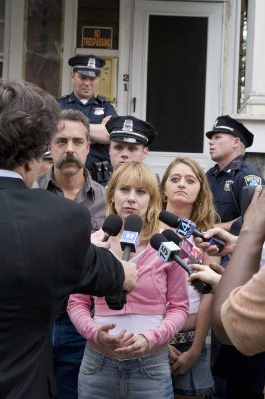 GONE BABY GONE is not a movie that will promote Boston as a city to reside in or even make anyone stop in it on their way to one of the best places on Earth–Cape Cod.  I kind of thought this movie was actually going to be a musical (I confused it with BOUNCE.)  I am not a fan of total "feel bad" movies, but as always I gave this one a shot as I thought it might not be all feel bad.  It was.
I agree with Ken Burns.  The title of his latest documentary is THE NATIONAL PARKS:  AMERICA'S BEST IDEA.  To put it simply, this documentary is mesmerizingly interesting.  In so many categories is this documentary fascinating:  history, photography, environment, politics, poetry.  This is the best film of 2009 I have seen–by far.