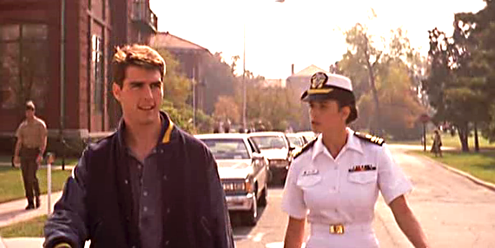 For several months I had wanted to watch A FEW GOOD MEN, but it was not available on any of the usual online movie rental services.  I overcame that hurdle and finally got to check off another famous movie from my yet to be seen list.  There is nothing like watching Tom Cruise having free reign on screen.  Whoever thought of having him eat an apple during an early scene that should have been rather formal, I wonder if that later inspired George Constanza to eat an apple while on a phone conversation in order to sound more casual.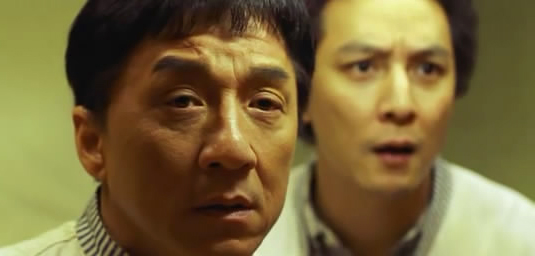 I lived in Shinjuku for six years, which is not a common thing to do since that place is on the heart of Tokyo on the other side of the world from my former home, Florida.  So Jackie Chan's non-martial arts film SHINJUKU INCIDENT had an added appeal and familiarity to me….I lived just five minutes walk from where most of the action took place.  Unfortunately, I never saw a single second of this film being made.  My guess is they were filming late at night when it was both dark, and the area was more deserted as I never saw nor even felt any of the violence often portrayed in SHINJUKU INCIDENT.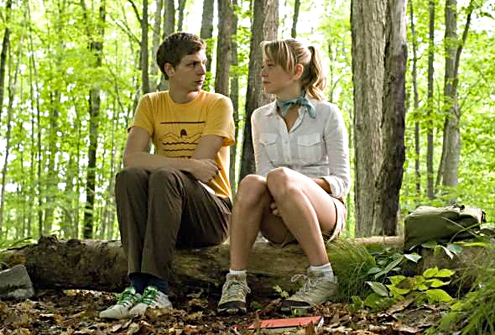 If you like seeing Michael Cera play the same character he always does, which started out with his time on the awesome Arrested Development TV show, then you will enjoy YOUTH IN REVOLT.  If you do not care for that kind of character, then this movie will most likely be un-enjoyable.  I fall into the former camp as I could keep watching Michael play that same character indefinitely as he does it extremely well.  My viewing experience for this movie was also enhanced since I uncustomarily watched it with friends.
One cannot write a normal review about a movie that is entirely not normal.  Thus, FITZCARRALDO stands as a movie that the viewer cannot believe was made, just as the movie's main character is not believed by anyone that he can get a steamship over a hill.  If you never imagined opera, the Amazon, rubber barons and a man that looks like a cross between Mick Jagger and Johnny Rotten all in one movie, then you will have no ability to imagine what this movie is about.  You will just have to watch it for yourself and think, did I just watch a movie?  Was all the enormous labor put into making this movie ultimately worth it?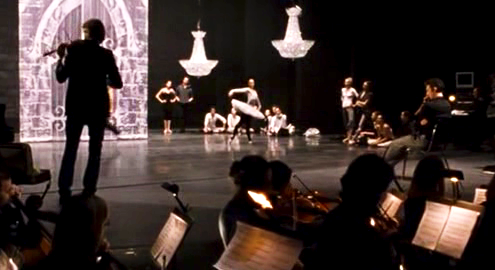 It is hard to review a movie like BLACK SWAN.  What I can tell you is that having seen it, the movie has left me feeling disappointed.  It was not as good as its reputation made it out to be, at least to me.  It was a very claustrophobic movie, very hard for the viewer to breath.  It is immersed in tight, dark rooms and apartments.  BLACK SWAN was successful in that it did make me feel something, and it did disturb me, but it should not take the pealing off of skin to do so (squeamish as I am).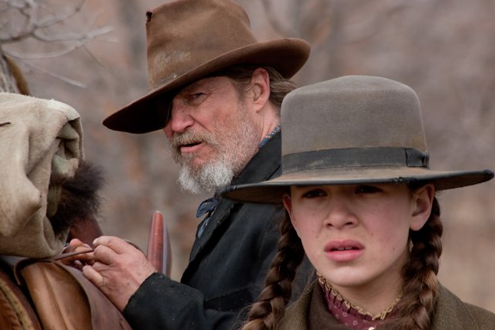 The word "grit" will now be in my everyday vocabulary.  For TRUE GRIT, the Coen Brothers have written a screenplay of such articulation and cadence that if it does not win an Oscar, then the award should be abolished.  I chose not to see the John Wayne version of the film, which is against my custom, but I am very glad I went into the Jeff Bridges version fresh, not knowing the fate of the characters at the end.  However, I have heretofore not mentioned the fools that populate movie theaters in 2010, as I did not want to put that illness into my reviews, but this time my viewing experience was so interrupted at the start by punk teens and their DAMN mobile phones, that it did effect me the entire film, though they left five minutes into the movie.  Despite that extraordinary bane of modern society, I was still mesmerized by the dialogue and the performances.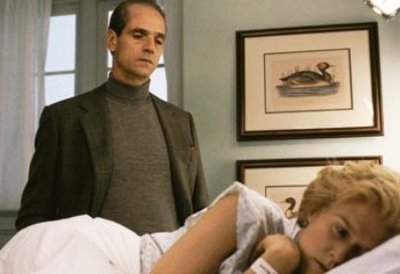 Yet another movie whose title had long, long been bouncing around in my mind, REVERSAL OF FORTUNE had perhaps been in there the longest.  When it came out my teenage brain could not imagine what a title like that might possibly mean.  For some reason as well Jeremy Irons was, in my mind, conjured as some kind of exotic actor the likes American cinema had never seen before.  At no time in the past twenty years did I have any clue that it was a legal case movie.  My only knowledge of the movie was that it involved rich people.  That was correct, but the drive of the movie is in Alan Dershowitz, the by now extremely famous real life lawyer, who by now must himself be as wealthy as Claus von Bulow ever was.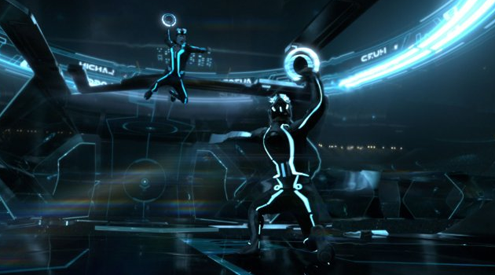 TRON LEGACY is a horribly boring movie.   I have never seen a movie with more exposition than this one.  It really felt like the movie was 70% exposition, bookended by two action scenes, of which only the one in the beginning was worth putting on screen.  I watched TRON [1982] recently to get educated on the TRON universe.  I liked that movie, but really could tell that 2010 special effects would greatly enhance that world.  Now, I feel like that is not true.  2010 special effects were sometimes awesome to look at, but also sterilized that same world.  Lower your expectations greatly if you have not yet seen TRON LEGACY and were stoked by the first movie and the potential for what a modern sequel could be.