ZODIAC [2007] review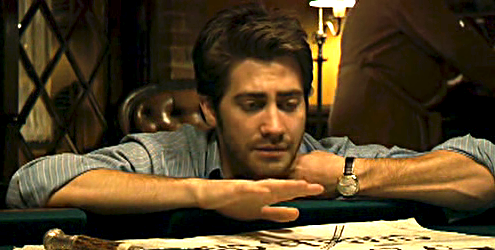 If you were avoiding ZODIAC because you thought it was a horror or slasher movie, do not hesitate to see it because it is not that type of movie at all.  There is some violence, but it is all concentrated in the opening thirty minutes and requires only minimal looking away.  Besides that, it is a great mystery thriller that made me very eager to see what happened next.
The movie follows one San Francisco Chronicle employee's personal obsession with solving the Zodiac serial killer case.  He has no professional stake in the matter, as he is only a cartoonist, not even a reporter, yet his dedication is greater than all but a few police officers'.  Jake Gyllenhall is great in the role.
I decided to watch this movie because I was obsessed with San Francisco today, so I searched for movies set in San Francisco and decided on this one.  You do not see much of San Francisco itself really as many action scenes take place at night in the dark or otherwise inside newsrooms, police stations or apartments.
Do not learn the facts of the Zodiac case before seeing the movie.  I did not know them at all and was riveted until the very end.