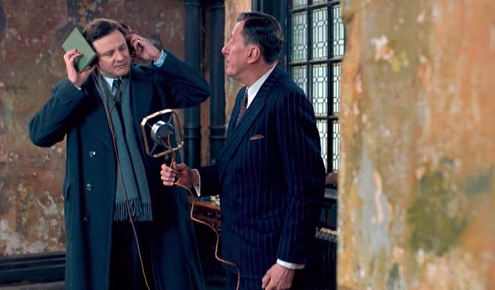 When I first heard about THE KING'S SPEECH, I had mistakenly thought it was a documentary and sounded like it would actually be boring and stuffy, but something a movie buff would watch just to say that one had watched it.  Then I of course learned it was no documentary at all but a significant drama, which I can confirm upon viewing it tonight.  It is a subtle movie, with subtle nuggets of very interesting historical fact and dramatization.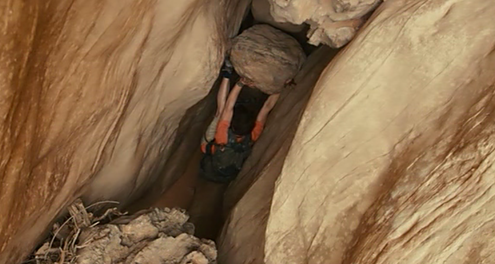 Based on a true story, 127 HOURS tells the first person story of a young canyon explorer who breaks all the rules of canyoneering (going out alone, not telling anyone where you are going) and quickly realizes why those rules are not optional.  The movie starts with quick energy and vibrance, but comes to a sudden halt as James Franco's character becomes trapped by a loose boulder deep in a canyon crack.  The movie is about what happens in those next 127 hours, in case you could not guess that.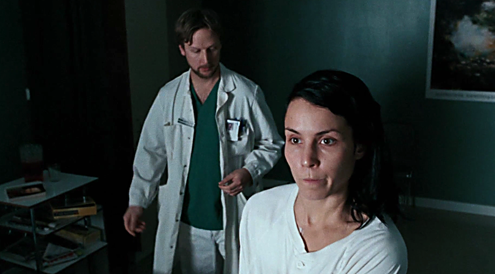 Having now seen THE GIRL WHO KICKED THE HORNET'S NEST, as a fan of the books, I think I would recommend not watching the movies.  HORNET'S NEST was so boring, so bad that it may have effected my overall feelings on the books themselves.  True, the books also were diminishing returns from the first one, and the same with the movies.  HORNET'S NEST as plotted in the book does not make a good movie because nothing really happens.  The main character is stuck in either a hospital room, a jail cell or a courtroom 99% of the movie.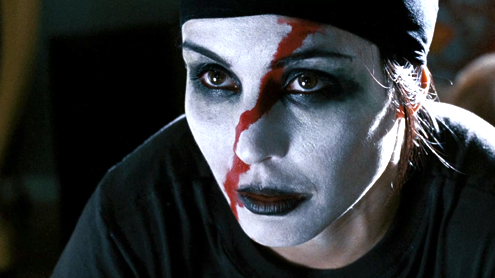 Since I read few novels, especially modern novels, I can enjoy a movie based on a novel much more than those avid novel readers because nothing ruins a movie like having read the novel.  This is definitely the case with
THE GIRL WHO PLAYED WITH FIRE
.  Having read the novel, I find myself just sitting there waiting knowing what will come next, or thinking, "hmm, that's not how it was in the book, hmm, they left that out from the book, etc."  Did I still enjoy watching PLAYED WITH FIRE?  Yes.  It might have even been a better movie than
DRAGON TATTOO
.  Were there convenient nonsensical moments by characters that allowed other characters to live?  Yes.  And I just filled in those nonsensical moments with my memory of the novel.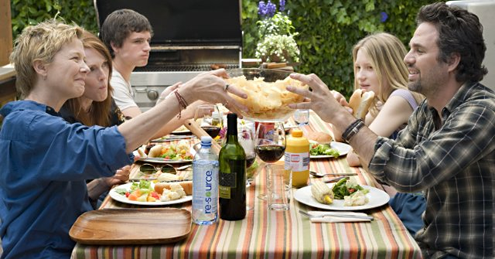 For some reason I was expecting a quirky, light drama from the 2010 movie THE KIDS ARE ALL RIGHT.  There really was no quirky or off-beat elements at all, and the drama was in fact very heavy.  What this movie does best is show just how quickly a family can become fragile, as well as maintain surprising strength.  The title of the movie by the end of the credits comes to have a clever ring to it.  The fact that Joni Mitchell's unbelievably raw, masterpiece album BLUE features prominently in one scene gives the movie maximum bonus points for me as well.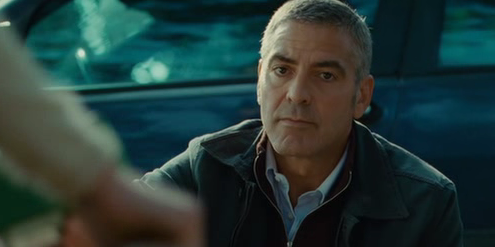 If watching a mostly grim-faced George Clooney quietly and methodically doing mostly illegal things in a very small Italian countryside town sounds like entertaining to you, then THE AMERICAN is the perfect movie.  My expectations were low, as I expected a by the books assassin on one last job, of course has a good heart, of course finds a love interest that my be his ultimate salvation, etc, etc, and that is exactly what THE AMERICAN is.  If it was starring some no-name actor, and not George Clooney, and if there were not two beautiful European women often sharing the screen with Mr. Clooney, this movie would not even be a blip on the cinema radar.  However, since it does have the above two qualities, it is still a highly watchable movie, as long as you are ok being observant and not having your pulse raised that often.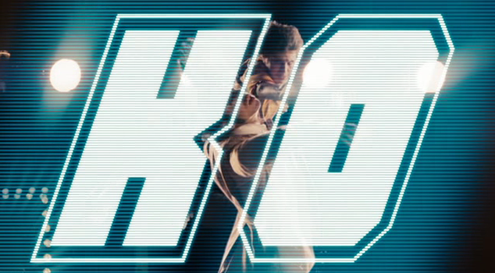 SCOTT PILGRIM VS. THE WORLD is the perfect Friday night movie.  I only wish I had seen it in a theater on its opening Friday night because I am sure the audience would have been all giddy.  Even watching it solo I felt all hyped up and ready to rock out.  PILGRIM is a movie that is totally not afraid to be a movie, all its characters are into being movie characters, and the result is something totally for viewers to get stoked about.  If you have been asleep for awhile, and need to be woken up!, then wait until next Friday and play this movie.