THE GIRL WHO PLAYED WITH FIRE [2009] review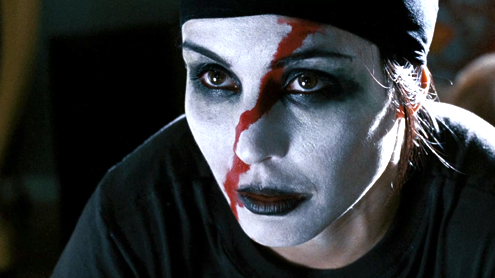 Since I read few novels, especially modern novels, I can enjoy a movie based on a novel much more than those avid novel readers because nothing ruins a movie like having read the novel.  This is definitely the case with
THE GIRL WHO PLAYED WITH FIRE
.  Having read the novel, I find myself just sitting there waiting knowing what will come next, or thinking, "hmm, that's not how it was in the book, hmm, they left that out from the book, etc."  Did I still enjoy watching PLAYED WITH FIRE?  Yes.  It might have even been a better movie than
DRAGON TATTOO
.  Were there convenient nonsensical moments by characters that allowed other characters to live?  Yes.  And I just filled in those nonsensical moments with my memory of the novel.
Of the books, I thought PLAYED WITH FIRE was significantly less interesting than DRAGON TATTOO, and that FIRE was the weakest of the written trilogy.  The new characters introduced in PLAYED WITH FIRE were interesting, but after the first book, what I wanted was more of Michael and Lisbeth together in action side-by-side, but that was not the case.  The movie made this less disappointing with its faster pacing, complete ignoring of the police investigation (we really only see Lisbeth and Michael doing legwork) and giving Lisbeth plenty of kick-ass screen time.
This is just contrary to what I was thinking a few minutes ago when I thought I really missed getting to know the police characters in the movie.  In the book, they are all fleshed out and we get to know them quite well.  Here, only the captain gets any real screen time and he is not shown in any of the complexity that he is in the novel.
Alright, too much novel comparison.  PLAYED WITH FIRE may work better as a movie for me also because it had far fewer grim scenes of sadism.  Lisbeth was under direct threat all of PLAYED WITH FIRE, but she was the one with the advantage holding all the cards.  Blomkvist seemed like a much more competent person in more of his natural element, i.e. investigating facts and not getting involved in any of the fisticuffs.
PLAYED WITH FIRE also brings a lot more personal plot twists making the story rather dramatic.
Still, it is really hard to review a movie for which I have read the book it is based on.