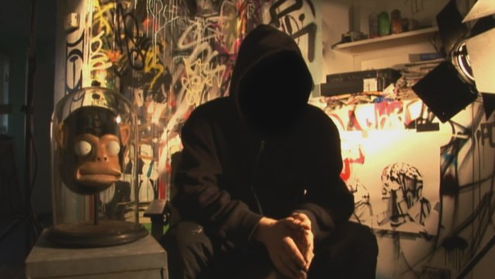 EXIT THROUGH THE GIFT SHOP was the lone remaining film on my list of highly regarded 2010 movies to see.  Now may I can finally make a 2010 top 10 list!  I only knew the very basic premise of this documentary.  I will later read about what this documentary really is, hoax, truth, etc.  With just that base knowledge though, I can state it is a very inside look at something few know about but many city dwellers see, that being street art.  If you are into feeling like an insider when watching a movie or documentary, then GIFT SHOP will be very satisfying.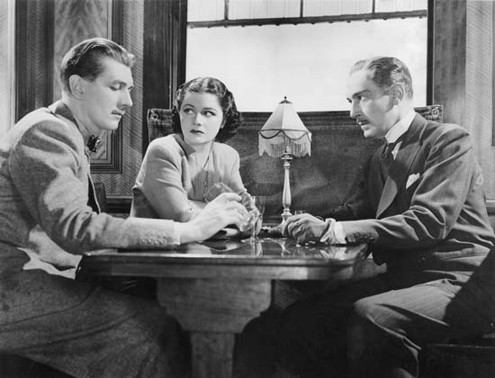 I believe I had gone about three years since last seeing a Hitchcock movie (VERTIGO).  I remedied my absence from my favorite director tonight with all of a sudden deciding to watch THE LADY VANISHES [1938].  As time passes, the value of old movies only grows for me.  How valuable is it to be able to see a black and white movie, a mystery, set on a train traveling through (faux) European mountain passes with characters delivering well articulated dialogue?  One has to really just sit back and trust Hitchcock, especially with his first movies.  Such is the case with VANISHES.
I made a slight gamble in hoping that THE NEXT THREE DAYS would be a passable movie to watch.  Even if my expectations were not as low as they were THE NEXT THREE DAYS still would have, to my pleasant surprise, easily exceeded them.  When you need a competent, slightly better than non-descript, movie to watch, THE NEXT THREE DAYS can fill that spot.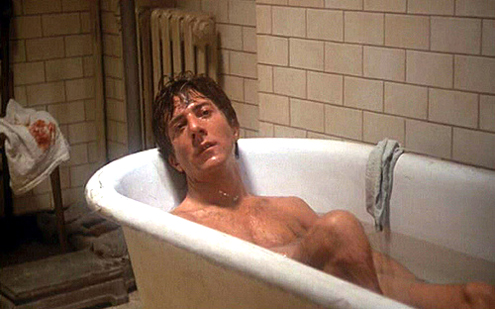 I am starting to wonder if nearly all movies from the 1970s were grim.  It's no wonder that STAR WARS was such a smash in 1977, finally a break from the grimness!  MARATHON MAN certainly will add two hours of grim to your life, so watch it only if you do not yet have enough.  The story unfolds fairly cleverly, the tension in the second half of the movie is near constant and you will feel anxious during the climax.  Still, it is a grim movie.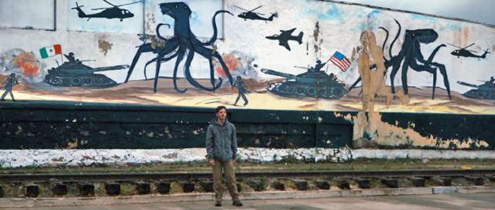 I wish I could now be recommending to you a great very low budget, sci-fi thriller, but I cannot do that for MONSTERS.  I thought Netflix might have really discovered a hidden gem of a movie for me, something like a much lower budget but nonetheless interesting DISTRICT 9.  Starting with the title being very lazily and inappropriately applied, such criticisms can trickle down all the way to the screenplay, characters and pacing.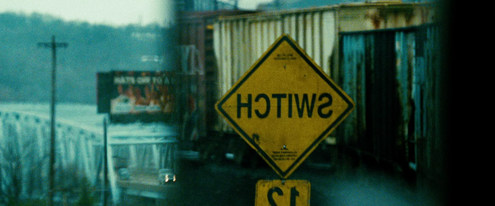 I did not think it was possible, but in fact Denzel Washington is still capable of not being totally over the top in a movie role, as he was playing a train engineer in UNSTOPPABLE, a very entertaining it is what it is action movie that is truly nonstop action with lots of pure tension and a very clear threat. It is a solid action movie free of gimmicks.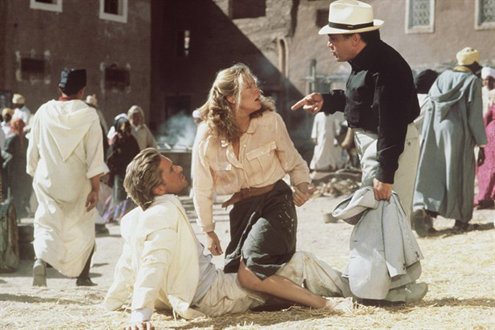 I would say that in 2011 it is no longer possible to release a silly romantic adventure movie, thus THE JEWEL OF THE NILE is more certainly a product only the 80s could produce. While old memories of the first move in the series, ROMANCING THE STONE, lingered in my head for decades finally prompting me to revisit it in late 2009, I am fairly certain that come 2030 I will have no such lingering desires to revisit NILE. This time there is absolutely no story and the traps the characters find themselves in are escaped in ludicrous ease, just breezing past the important things like how they did it, etc.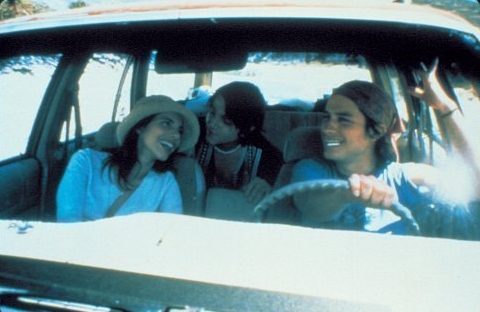 When one's life is governed by sense pleasures and hedonism, eventually the fun will stop. Y TU MAMA TAMBIEN shows that progression very well. It is all laughing and loafing until too many truths come out and seriousness forces honest evaluation of one's friendships and romantic relationships. However, I enjoyed seeing the deep Mexican countryside and beaches the most about this movie.