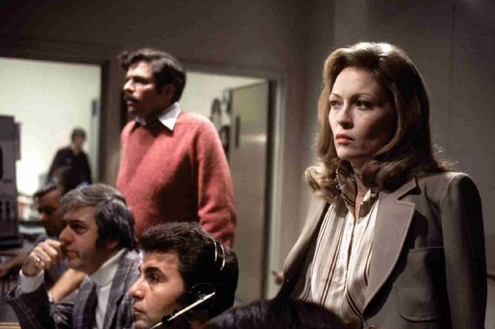 NETWORK is a very disturbing and frightening film.  It is no horror film, there are no inhuman monsters, but it has left me feeling scared, yet both hopeless & hopeful.  Hopeless, because as ever it seems human society is just spiraling down.  Hopeful, because if this was the mood and condition in the 70s and we are all still alive today, it may seem humans can survive no matter what.
I am starting to realize just how special an actor James Stewart was, as one woman describes him in DESTRY RIDES AGAIN, he certainly has personality. Even as a young man of 31 he takes a stagecoach into a town, without any guns, and takes to cleaning up the place and has the gravity to do it just by the strength of his personality.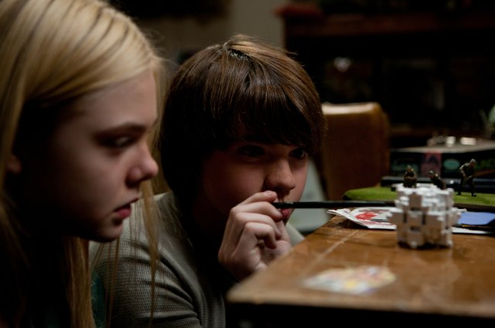 First, does SUPER 8 succeed at recreating that early 1980s Spielberg feeling?  Yes.  Is it as good as E.T.?  No, but nothing ever will be and SUPER 8 stands on its own as a modern movie throwback to 1979.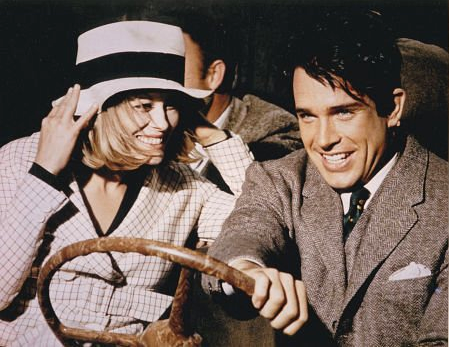 Perhaps spurred by a dream I had last night in which I observed (helped?) a dream version of Batman commit a small crime then escape in a modest Batmobile, I finally watched BONNIE AND CLYDE tonight. I do not know why I watch these types of movies. This one seemed so famous I thought there would be more to it. It really just glorifies violence and does no credit to people who really fight the system without killing police officers along the way.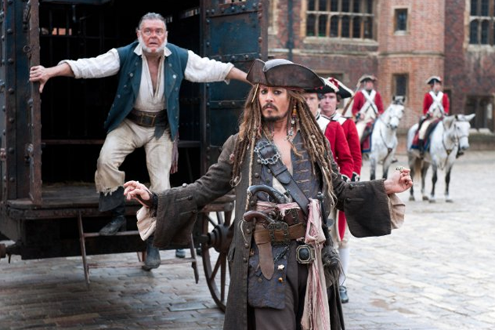 There are very few movies released these days that are great adventure movies. I thought the first Pirates movie was one of those few, while its two sequels (DEAD MAN'S CHEST, AT WORLD'S END) were huge fails. Thus, I did not really have high expectations for PIRATES OF THE CARIBBEAN: ON STRANGER TIDES, but right from the opening scenes I thought the franchise was back on form. This feeling lasted until the very last frame, and if you leave before the credits end, which to me is unfathomable for any movie, well, you will not get the whole movie.