I had low expectations for THOR, but was very pleasantly surprised by the fantastical world of Asgard and the character of Thor himself.  There is actually only a minimal amount of action, allowing for a proper introduction to the various worlds depicted in the movie.  By the end credits I was left wondering when the sequel would come out as I wanted more time in the world of Asgard.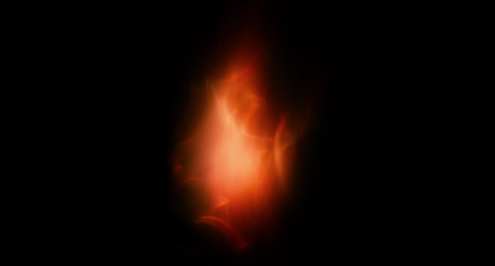 Watching THE TREE OF LIFE is like falling into a series of masterly crafted photographs.  The camera is in constant motion, often at low angles with foreground objects or at claustrophobically tight crops.  No doubt this movie also sets the record for number of shots directly into the sun.  TREE OF LIFE is so unusual it is almost hard to call it a feature length motion picture or a movie of any kind, which kind of makes it criticism proof, since there is no real way to categorize it.  Is it worth seeing?  For Terrence Malick completionists only I think.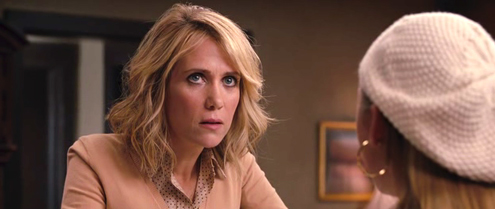 Do not watch BRIDESMAIDS [2011] thinking you are going to see a female version of THE HANGOVER.  It is a totally different movie.  BRIDESMAIDS is not a laugh a minute wild romp.  It is rather depressing actually as we watch Kristen Wiig's character act completely unrealistically in increasingly awkward scenes.  I do not like to watch movies about characters with junk lives, and Wiig's is.  There are a few very funny laughs, but they are mostly caused by excessive use of foul language at unexpected times.  It's not that hard to get a laugh that way.

ATTACK THE BLOCK [2011] rules like you think a movie like this would.  If a swagga hip hop song pumping does not get your own blood pumping as characters on screen take up arms to fight a common enemy and roll out in slo-mo looking to put a hurt on some aliens, then ATTACK THE BLOCK might just seem like a silly movie to you.  Fortunately, such a scene totally gets my blood pumping so I was all into ATTACK THE BLOCK and found it to be an ideal Friday night movie.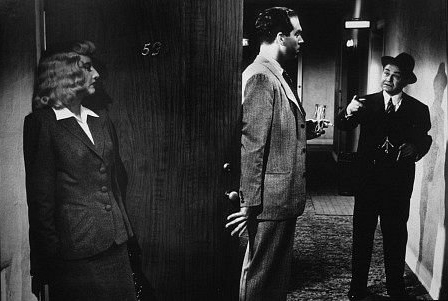 A few years ago when podcasts were suddenly made popular due to their inclusion in iTunes, I listed regularly to a movie podcast called, Cinecast (name changed later due to rights issues).  It had two great regular guy hosts who went very in-depth into films.  One of the hosts always talked about DOUBLE INDEMNITY as one of his all time favorites.  The title was from then on burned into my mental queue of movies to watch.  Finally, again thanks to Netflix (but still angry about their price increase), the opportunity suddenly arose to finally watch it.  I can now understand why someone would go on and on about this movie.  It may be from 1944, but the tension seems all too modern.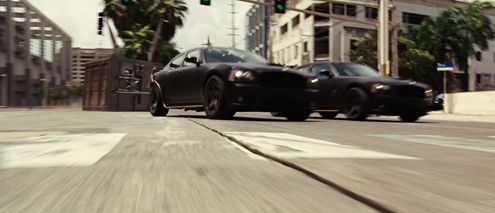 FAST FIVE is an epic fail in the FAST AND FURIOUS franchise.  I will let this comment found on its message boards on IMDB sum it up, "When you are about to show a racing scene in a series with car racing in it, just cut the whole scene out."  About halfway through the movie I thought, "there has not been a single car race yet, this is unbelievable."  Then literally the next scene, FINALLY, there it is, the swagga music playing, endless hot girls in minimal clothing leaning on super customized cars.  THIS is what FURIOUS is all about.  But . . . just like the commenter said, instead of showing the race, they just cut away!  Epic fail.
RISE OF THE PLANET OF THE APES [2011] is a great movie, and the best theater experience since last year's INCEPTION.  APES is a powerful story from opening frame, to closing.  It is a very cerebral movie and a positive use of CGI to visually tell a story that would otherwise not be possible.  The movie reinforces two of my strongest beliefs:  animals should not be experimented on; animals should not be in cages.
[Read more]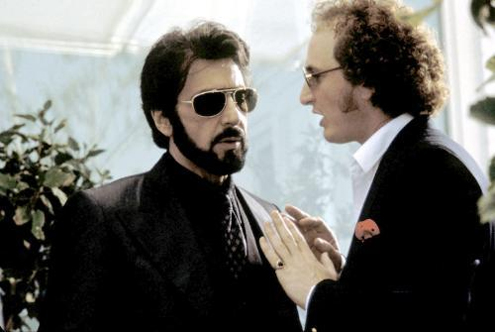 I am not a fan of gangster movies, but felt like watching an Al Pacino movie for some reason and the title CARLITO'S WAY had long stuck in my head.  His work in SERPICO [1973] really impressed me, as his current work is mostly just playing a caricature  of himself.  Al Pacino in CARLITO'S WAY in 1993 has him just past the border of being a great actor and slightly on the side already of being a caricature of his unique over acting style.