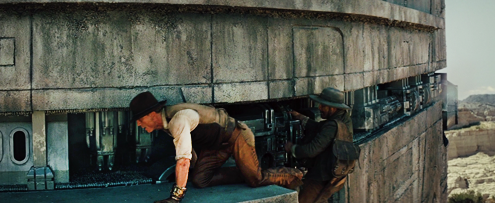 When I first heard of COWBOYS & ALIENS [2011] I loved the concept.  The classic western is my favorite genre, though my favorite movie series is STAR WARS.  So this sounded like a combination for a movie I would be sure to love.  Then when the reviews came out it greatly tempered my feelings toward it.  I did not even see the movie in the theater.  Unfortunately, the reviews were right.  This COWBOYS & ALIENS will not satisfy fans of either the western or sci-fi genre.
I am glad I mostly was unaware that HEAVENLY CREATURES was based on a true story because it helped me to just think this could only happen in a movie, except it did not. If I had two describe HEAVENLY in two words they would be: dark whimsy. Two high school girls in New Zealand become fast friends sharing a vivid imaginary world they flesh out in writing, play acting and waking dreams. The only thing that could ruin it is if they were ever to be separated. They were to be.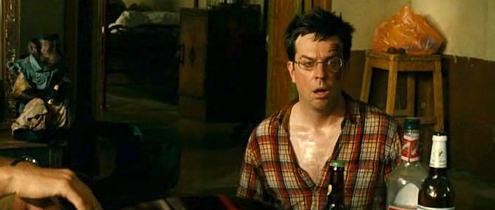 I had heard that THE HANGOVER PART II was not as good as the first wild romp that was THE HANGOVER, but I found PART II to be every much as fun, or more.  The action shifts to Bangkok this time and finds the boys in serious trouble with no memory of what happened just two days before another wedding is supposed to happen.  I would not want to really experience anything the characters did, but it sure is vicarious fun to watch them get as crazy as one can get in Thailand.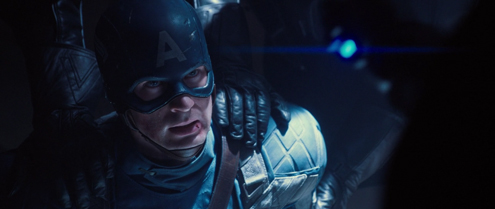 I really like origin movies and CAPTAIN AMERICA:  THE FIRST AVENGER [2011] unfolded its well.  The movie had a rich atmosphere pulling the viewer into its world.  The 1940s era was well recreated.  A good amount of time is dedicated is showing us why Steve Rogers was ultimately chosen to be transformed into Captain America.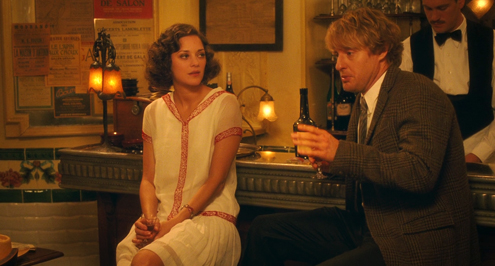 I was jus thinking earlier today, or was it yesterday, that I have not seen a 2011 movie yet of any impact. Impact along the lines of INCEPTION last year or THE DARK KNIGHT or even THE ILLUSIONIST. Then tonight I watched MIDNIGHT IN PARIS and 2011 is saved, I have seen at least one masterpiece movie that I will remember for a long time this year. If you have ever been to Paris, as I have, it will make you think you need to go back, soon. If you have never been, and you saw this movie, you are probably already on a plane there. I could not have watched a more appropriate movie for my own current situation right now. Thank you Woody Allen.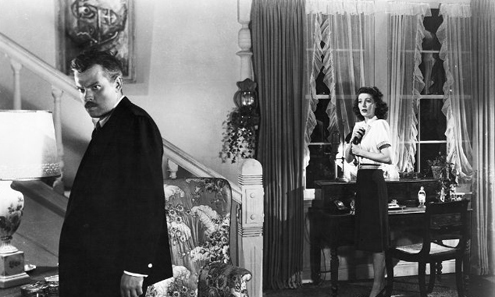 The more movies I see Edward G. Robinson in, the more he is becoming one of my all-time favorite actors.  His role in THE STRANGER as an agent tracking down Nazis in hiding is one very well suited to his talents.  Orson Welles directed and played the villain, which to me seems like a very unusual move.  I cannot imagine an actor casting himself as the bad guy in a movie she/he directs nowadays.