SENNA [2010] movie review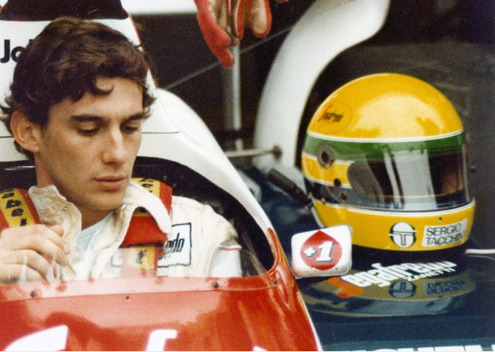 I was very impressed with both Senna the person and SENNA the documentary.  My knowledge of F1 really only began in the Shumacher era when I was living abroad and F1 was on TV more, so I had no idea of the legend of Senna or the circumstances surrounding his racing career.  What I was most impressed with, though, was how humble Senna remained when such success often is the downfall of modern sports figures.
The documentary does a very good job of introducing the viewer to the world of F1 so that even if one knew nothing, it becomes easy to understand the world Senna entered in the 80s.  I found the politics of everything involving F1 racing to be very interesting as well.  Simply crossing the finish line first does not always mean you won.
Senna drove at a limit beyond what other drivers did endearing him to race fans and his charitable work for the people of Brazil, especially its children, only broadened his popularity until he was basically the hero of an entire nation.
His rival, a French driver, Prost, was rightfully nicknamed the Professor for his calculating style of driving.  If he only needed second place to win the championship, he never tried for first.  Senna always did.
SENNA is an endlessly interesting documentary, riveting and emotional.