Just in time before the Oscar winners are announced later tonight, I have finished watching enough movies so that I am able to pick my Ten Best movies of 2011.  I have seen nine of the ten best pictures nominees, and the one I did not see was by choice because I do not believe it to be even worth seeing.  Three of my Ten Best Movies of 2011 are nominated for Best Picture.
I have seen all five of the movies with a Best Actor nomination, but only one of the Best Actress.  I have seen two of the five Best Foreign Language Film nominees and all ten of the movies nominated for Best Writing Adapted and Original.  Finally, I have seen all five movies nominated for Best Director.
In the calendar year of 2011, I watched 115 movies total (released in any year), by far the most movies I have ever watched in a single year.
I did not see HUGO in a 3D theater, in fact I saw it at home.  I am not a fan of 3D so I do not think that gimmick would have helped me like HUGO any better.  HUGO has the makings of what you think must be a very good film, if not a great film because after all it is directed by Martin Scorsese, it is set in Paris in the 1930s, and images on the screen are so rich, textured and beautiful to behold.  However, there is not a character to care about anywhere to be seen, unfortunately.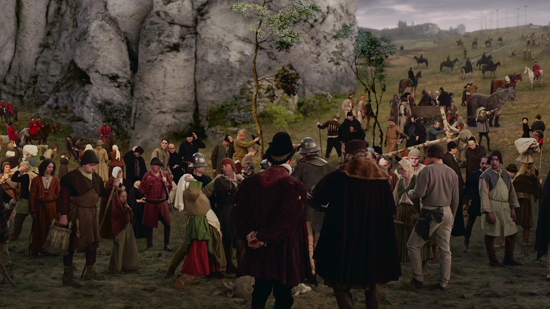 I was prepared for THE MILL AND THE CROSS to be a very untraditional movie.  It is definitely not a traditional movie by any means.  I cannot even think of a single movie to compare it to because it is not really a narrative film.  It is more like a philosophical reasoning process made visual from the mind of the painter on how he came up with all the intricate details of his painting.  As a whole, THE MILL AND THE CROSS did not work for me.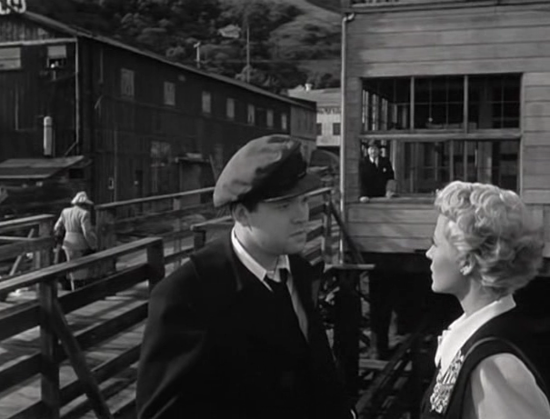 Returning to film noir movies this evening I watched THE LADY FROM SHANGHAI written and directed by Orson Welles starring the timeless beauty Rita Hayworth.  The version I watched suffered from very poor audio, but even with surround sound I still would have found the movie lacking in many areas, least of which would be likable characters.  There is no one to root for in this movie, therefore, without any emotional interest, the fate each character meets in the end has an equally emotionally-free impact.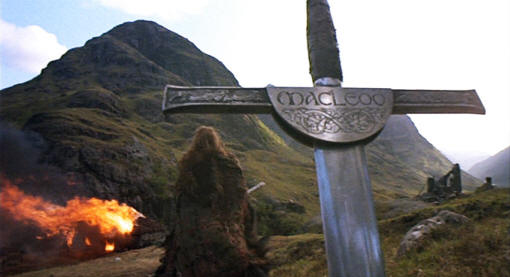 Though it seems to be revered, and perhaps I missed something by not seeing the Director's Cut version, I found HIGHLANDER [1986] to be a rather silly movie, very poorly acted and full of plot holes big enough for even me to see.  I knew the basic lore of the movie about a group of immortals that can only die if their head is severed from their body, and that their saying is, "there can be only one."  It is a cool universe, but it is not really fleshed out enough as basically the previous sentence is all you find out the entire movie about them.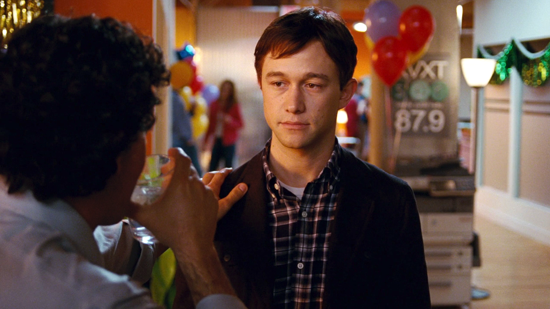 I only learned afterwards that 50/50 [2011] is based on a true story, and that Seth Rogen who played a character helping his best friend deal with his surprising cancer diagnosis, actually was the real life friend of the person who wrote the book the movie is based on.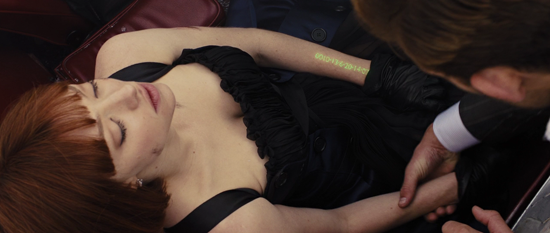 I wonder if IN TIME makes rich people feel as uncomfortable as poor people.  Belonging to the latter group, it was uncomfortably easy to be able to relate to constantly watching the clock.  In the world created by writer-director Andrew Niccol (Gattaca) people stop physically aging at 25 years old, and then, with a jolt, each person's clock stops.  They have to start working to earn time in order to live.  Time is literally the currency.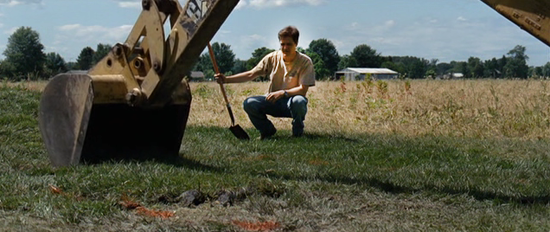 I heard about the 2011 movie TAKE SHELTER because it appears as #5 on Roger Ebert's Ten Best List.  I would not put it that high on my list, and probably not on it at all, but it is an effective drama that forces the viewer to slow down and stare at the screen as the main character, Curtis, does for there is often little dialogue and only visuals that may or may not be his delusions.