Ten Best Movies of 2011
Just in time before the Oscar winners are announced later tonight, I have finished watching enough movies so that I am able to pick my Ten Best movies of 2011.  I have seen nine of the ten best pictures nominees, and the one I did not see was by choice because I do not believe it to be even worth seeing.  Three of my Ten Best Movies of 2011 are nominated for Best Picture.
I have seen all five of the movies with a Best Actor nomination, but only one of the Best Actress.  I have seen two of the five Best Foreign Language Film nominees and all ten of the movies nominated for Best Writing Adapted and Original.  Finally, I have seen all five movies nominated for Best Director.
In the calendar year of 2011, I watched 115 movies total (released in any year), by far the most movies I have ever watched in a single year.
My Ten Best Movies of 2011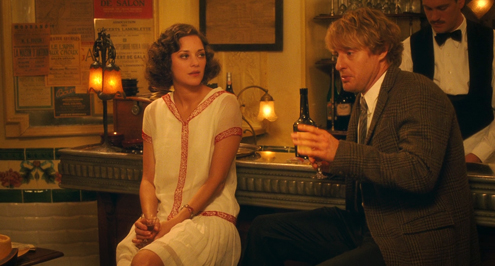 This was the movie that most surprised, most captivated, most transported me, basically made me feel like I watching and experiencing a movie the most this year.  I was mesmerized by its magic.  The story of an American in Paris wishing to live in another time in the past meeting famous real life artists from that time is an ingenious story line.  For nostalgic people especially, MIDNIGHT IN PARIS will be enchanting.  It is the movie I have thought of the most after seeing it in 2011.  I am not a Woody Allen fan at all and cannot stand 99% of his movies, so please do not let that stop you from seeing this great film.
2. A SEPARATION
Thank you to Roger Ebert and his Ten Best list for bringing this Iranian movie to my attention.  A SEPARATION is the favorite for Best Foreign Language Film, but it should be in the overall Best Picture category as well.  Not knowing the culture and what daily life is like in Iran, I was spellbound to see this extremely intimate and powerful look into the life of one average Iranian family as the parents argue about whether to move out of Iran or not.  The wife wants to go, but the husband wants to stay and take care of his sick father.  She moves out, so a housekeeper is hired to help.  The intricate story full of ethically and morally and culturally charged issues is the densest and most satisfying of any drama I have ever seen.
3. THE ARTIST 
This movie had a lot of Oscar hype already by the time I was able to see it, but I did not have the highest of expectations because I did not know how to feel about a silent film.  Within minutes I was totally charmed and delighted and moved by THE ARTIST and in particular Jean Dujardin's performance as the lead character as the biggest film star of the silent era, suddenly threatened by the emergence of the talkies.  It truly seems like Dujardin was born to play a silent actor, I cannot imagine a more perfect face for it.  That can be said for many things about THE ARTIST.  It is a movie that truly feels handmade, as every actor cast, in every role seems so spot on.  Every scene crafted, not a single movement or displayed word of dialogue wasted.  I was completely charmed by THE ARTIST.  Any of the above three movies could replace the other.  They stood out from all the rest this year.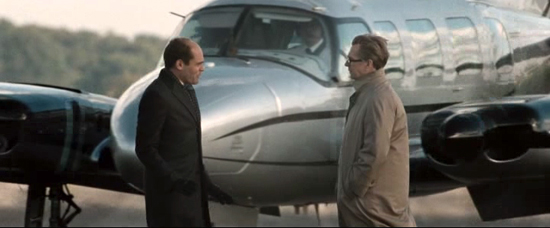 Billed as a very difficult movie to follow, TINKER TAILOR SOLDIER SPY is a proper adult's movie.  The viewer does have to think to follow the story, and not let up concentration for one minute.  The title alone held such mystery for me.  The way its meaning is revealed in the course of the movie is extremely satisfying.  This is the very rare for modern times analog thriller that should be savored while watching.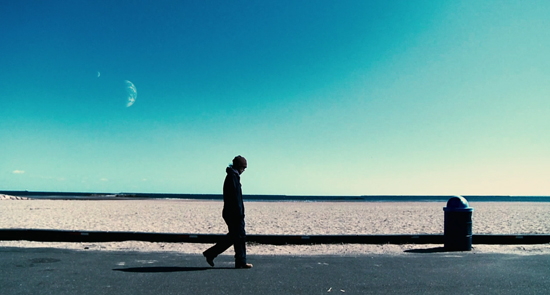 The weirdest movie by far on my Ten Best list, ANOTHER EARTH blends tragic drama with a thread of fantasy sci-fi.  A deadly car accident is caused by a very smart high school senior, Rhoda, who was about to go to MIT, but instead spends the next four years in prison.  When she gets out, it is discovered a heavenly body is approaching the Earth.  She starts the most unusual relationship possible.  As the other planet gets closer to Earth, it is realized that it is in fact, another Earth.  The ending is great.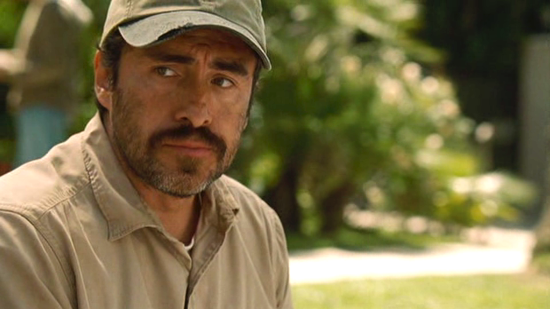 Thank you again Roger Ebert for including A BETTER LIFE on your list, otherwise I may have never seen it.  The story seems like it could be a by the numbers Oscar bait movie with a hard working Mexican father (Carlos) wanting to give his high school aged son a better life and keep him out of gangs.  In fact, the movie earns its Oscar nomination because of how real the characters are, how real the story is, and how a father can really teach his son life lessons without over the top music cues telling the viewer how to feel.  Many movies I saw in 2011 had no likable characters, however, it is impossible not to root for Carlos.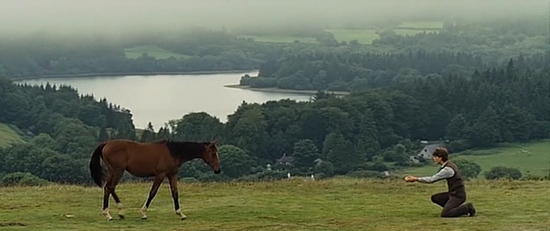 7. WAR HORSE
This movie was not at all the large battle scene with horse charging in to save the day movie I expected it to be.  It was a very intimate movie, and the horse, Joey, was the main character.  The performance by the horse was amazing.  His spirit and determination were inspiring to me and I find myself thinking "war horse!" in moments I need to summon more strength.  The movie is really about the effect Joey has on the lives of all that are near him during World War I.  WAR HORSE is a crowd pleasing movie with lots of real emotion.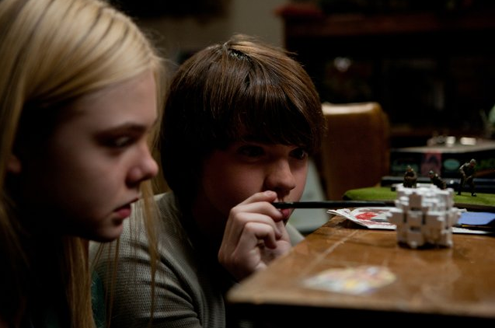 8. SUPER 8
If you believe, like I do, that the 1980s were the best decade for a kid to grow up in, then SUPER 8 will provide one more trip back into that childhood time.  Nostalgia plays a big role in the appeal of Super 8, but the train wreck scene in the beginning starts off an adventure for any time.  The real dialogue used by the kids in the film I found to be very funny, especially hearing them punctuate cut downs on each other with adult cuss words.  Coming of age romance, the huge adventures you can have right in your own neighborhood and an alien invasion make SUPER 8 a nostalgic and modern film.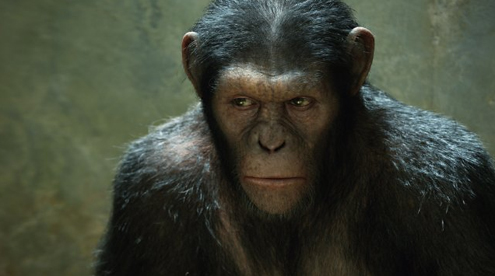 9. RISE OF THE PLANET OF THE APES
Another outstanding "animal" performance is in RISE OF THE PLANET OF THE APES.  Chimp Caesar as played by Andy Serkis in a motion capture suit covered in CGI effects was one of the best performances of the year.  Being a strong animal rights person against animal experimentation, this movie had me fired up and ready for action myself!  The relationship between Caesar and the scientist who takes him in is developed very carefully.  In fact, Caesar's character arc is as big as they get.  In the end I was emotional and cheering.  APES had the most touching death scene of the year.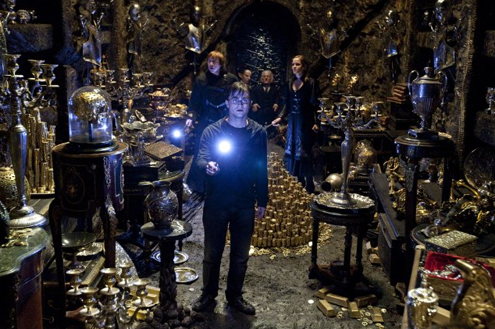 10. HARRY POTTER AND THE DEATHLY HALLOWS PART 2
This was a fitting end to the greatest genre phenomenon since Star Wars.  The books are the real cultural treasure, and as a whole is the greatest genre series of all time to me (including Star Wars), so the movies have always been the lesser, or rather, secondary experience, but getting to see at long last Harry stand alone against Voldemort was epically crafted in this movie.