It was pretty unfair to watch LIKE CRAZY just a night after I watched the mesmerizing THE HUNGER GAMES because I have actually not stopped thinking about the latter movie still and I only chose to watch LIKE CRAZY because Jennifer Lawrence has a part in it too. It did not help that LIKE CRAZY was an odd, awkward, intimate star-crossed love story between a British girl and an American boy.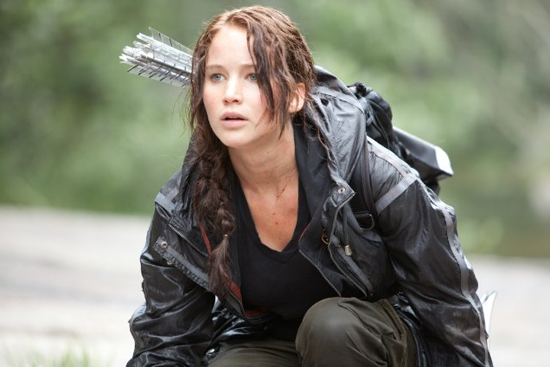 I have never felt more fear for a character than I did for Jennifer Lawrence as Katniss Everdeen in THE HUNGER GAMES.  By the moment she was about to enter the games, I felt petrified for her.  Director Gary Ross allows ample, ample time to build up to the games themselves and being totally unfamiliar with the story, I had no idea when that calm before the storm was going to end and all hell would break loose.  Likewise, once in hell I did not know how the story would play out and was constantly surprised.  THE HUNGER GAMES is riveting and must be seen in a theater, preferably an IMAX theater.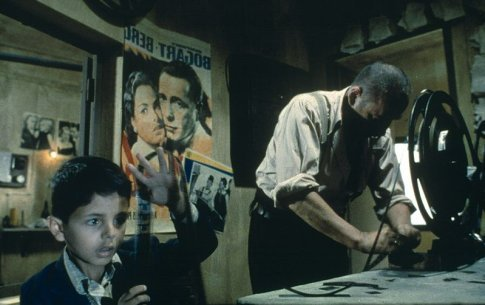 If you are a nostalgic person, love movies, and have loved and lost, then I cannot think of a movie more suited for your viewing than CINEMA PARADISO, the 1988 Italian film that won the Oscar for Best Foreign Language Film.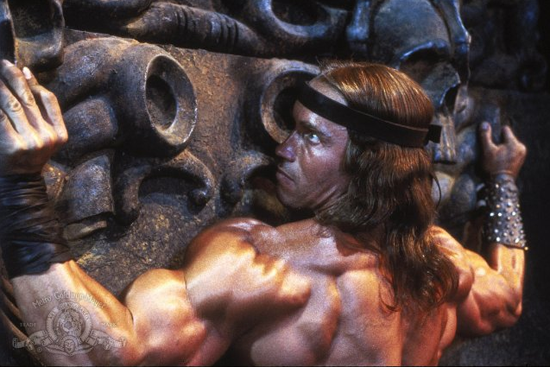 Once again quality analog action adventure is had in CONAN THE DESTROYER the sequel to CONAN THE BARBARIAN.  This sequel does lack in the spiritual and romance aspect that helped elevate the first film in the series, but DESTROYER remains very solid sword & sorcery adventure pitting Arnold Shwarzenegger's Conan against and assortment of wizards and monsters.  His partners this time could not be more eclectic characters starting with Wilt Chamberlain as a captain of the guard, Grace Jones as a renegade warrior and a naive and pretty princess in need of protection and destiny fulfilling.
I am extremely thankful for every movie touched by Hayao Miyazaki that Studio Ghibli produces, never knowing if it will be the last one.  If THE SECRET WORLD OF ARRIETTY is the last, it would offer one final look into the imaginary world Miyazaki finds in the countryside of Japan.  The animation style of Studio Ghibli remains a wonder to behold on screen and provides further proof that today's children are really missing out being only exposed to new movie releases in CGI.  When Studio Ghibli draws rain, I feel like I am getting wet.  When Arrietty buttons her bag, I can feel the textures of it.  Watching ARRIETTY is an organic experience.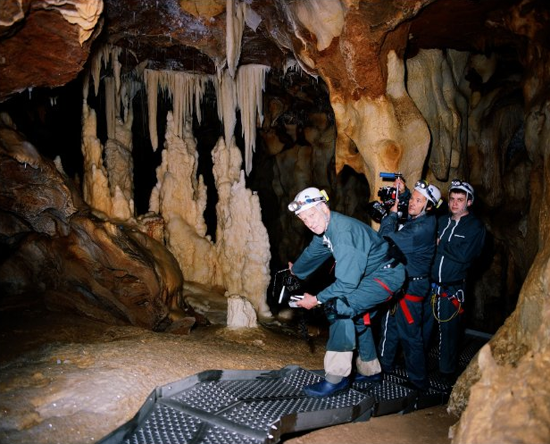 I cannot imagine anyone but Werner Herzog making a feature length documentary about a small cave covered in 30,000 year old early human paintings and putting so much earnestness into it, and also titling it CAVE OF FORGOTTEN DREAMS.  He really impresses upon the viewer the magnitude of the discovery of a long closed off cave (due to rock slide) that was found to contain the oldest human paintings ever.
Tonight I returned to my film noir film fest with SCARLET STREET, a sort of sister movie to THE WOMAN IN THE WINDOW as both movies feature the same three lead actors and director.  It is hard to say which is better, I would probably say the latter only because at least Edward G. Robinson's character in it seems to be more interesting and the bind he gets in far stickier.  In SCARLET STREET his character's life is really out of his control, his actions do not really directly affect his fate as he gets played and ridiculed by everyone in his life.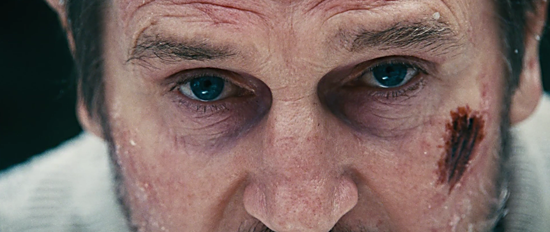 After the very final frame of THE GREY I sat transfixed staring through the credits as they rolled.  I thought to myself, "is this a movie people in a dark place should watch?  Will it move them out of the dark or further into it?"  I could not answer that immediately.  After the credits I went and collapsed onto my bed and stared at the ceiling for 15, 20 minutes, I am not sure.  What I was sure of though is that if you are in a dark place, THE GREY will put you further into the dark, be that good or bad.