I have liked the UNDERWORLD movie franchise and even credited it with establishing one of my modern movie watching customs. Tonight watching the latest installment, UNDERWORLD: AWAKING [2012], I once again enjoyed the time spent in that cool blue toned world where Kate Beckinsale looks amazing in her black corset and boots. [Read more]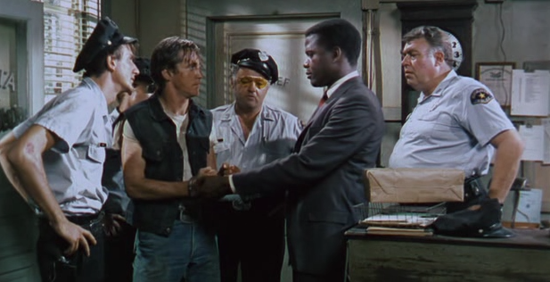 A rare Sunday night movie viewing continued my civil rights marathon with the excellent IN THE HEAT OF THE NIGHT.  I really liked this movie that was as much quirky as it was serious about race relations in Mississippi in the 1960s.
I like to watch mini to large marathons of similar movies.  For a couple of years I have been watching westerns, last year I started film noir, and tonight continued a new theme started this year on civil rights movies by watching MISSISSIPPI BURNING.  This movie was yet another from my long held mental movie queue.  The title when I first heard it long ago made an immediate impression.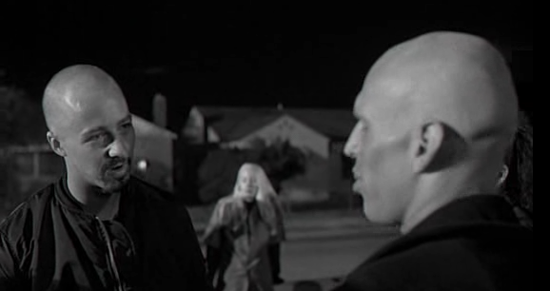 I had been wanting to watch AMERICAN HISTORY X for a number of years and finally, all of a sudden, watched it tonight.  It was perhaps the movie that had been in the back of my mind to watch for the longest time of any other movie in that mental queue.  I was no doubt motivated to watch it by current events happening here in Florida on race and violence.  After seeing Edward Norton's intense performance and the powerful story telling I immediately looked up debut director Tony Kaye's other movies, which surprisingly were of no note at all.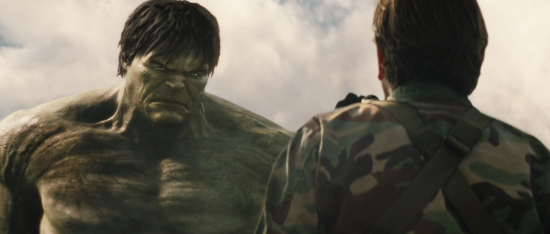 I have really liked most of the recent Marvel Comic movies that were all in a way building toward this summer's huge combo movie THE AVENGERS. The lone one I had yet to see because I did not think it looked very good was THE INCREDIBLE HULK (2008), but since the Hulk character is in THE AVENGERS I thought I should see it just for completion and to find how how the Hulk is portrayed in this latest incarnation. After watching the movie, that very little is all I ended up getting, a little Hulk character backstory. The movie itself was very nondescript with an ending like watching a poorly lit video game, which plagues nearly all modern movies relying on CGI for action and visually representing characters.
Very few people know that I largely credit MISSION: IMPOSSIBLE II for the reason why I went abroad in 2000.  It really was the catalyst.  Really.  However, MISSION: IMPOSSBILE – GHOST PROTOCOL will not be inspiring any decades long life change this time.  In fact, if I do not hurry up and write this review, the movie will completely fade from my mind it is that disposable.