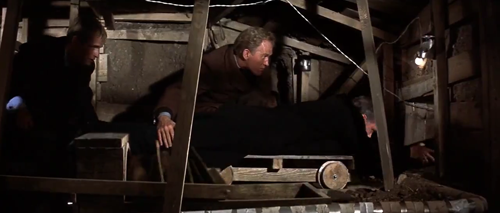 I was waiting for the right afternoon to watch THE GREAT ESCAPE as I like watching such 3-hour+ long classic movies in daylight, or rather overcast which is rare for Florida.  I really appreciate the production values of movies from the 1960s for their analog effects and imperfect film quality.  The grain in the images on the screen and the use of real sets with characters conflicting with other humans really there free of gimmicks and one-liners is simply a movie that is not and cannot be made today.
I am not sure why the movie is titled TWO MULES FOR SISTER SARA [1970] as there is only ever one mule and then later a burrow. This is an "odd couple" type storyline with Clint Eastwood playing his usual loner, badass cowboy role and Shirley MacLaine playing a woman too pretty to be a nun, as Eastwood describes her. The pair had good chemistry together so a nun and a cowboy traveling through the Mexican countryside did not seem like that much of a gimmick. [Read more]
It was fateful of Netflix to show that HIDEOUS KINKY [1999] was only available until May 26th, which is tomorrow, otherwise I might not have selected it for viewing tonight and find it to fit nearly perfectly with my mood created earlier by fools. [Read more]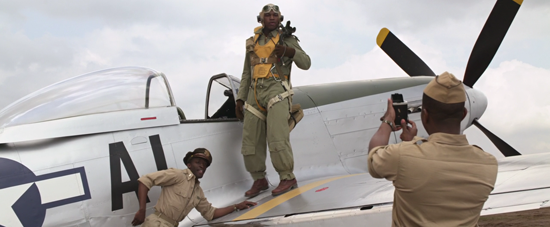 I was rather disappointed by RED TAILS which I had heard was a good action movie that was mostly overlooked. Well, it was right to be mostly overlooked as right from the opening battle scene the movie seemed at best half-baked and really not feature film quality as these horrid blocky red credits rolled. They really looked like they came straight out of the first version of iMovie and they distracted the viewer from seeing the battle on screen!
While watching THE THIRTEENTH FLOOR I could not quite remember its released date, if it was 1989 or around there. One character mentioned e-mail so I knew that put it past 1993, but the special effects looked like they were from the 80s. So I was pretty surprised to see it was made in 1999, the same year as THE MATRIX, a movie the THE THIRTEENTH FLOOR could be compared to in that they revolve around computer simulated worlds that you need to jack into. That is about the end of their similarities, but it does not mean THIRTEENTH is not enjoyable sci-fi with entertaining twists. [Read more]
Winter has passed so I have restarted my western marathon with DEATH RIDES A HORSE [1967], a lost gem of a revenge western that I was glad Netflix helped me unearth as I am always worried that there will come one day when I have seen all of the good classic westerns. [Read more]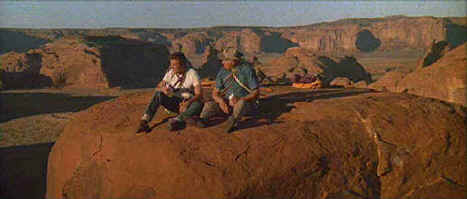 I was referred to this lesser known Clint Eastwood movie by a climbing friend I met in Japan, who said THE EIGER SANCTION had some of the best climbing scenes put on film. Being a big Clint Eastwood fan, both of his acting and directing, I was looking forward to seeing this "lost" Eastwood movie. It is a movie definitely of its time, 1972, but I liked how this spy movie turned into a mountain climbing movie.
Continuing my mini-marathon on civil rights themed movies, I rewatched DO THE RIGHT THING [1989]. I believe I first saw it in the 90s I think in a film and ethics class in college, long enough that I could not remember what was going to happen next in the movie most of the time. I found, however, that the movie does not really hold up that well with its fame. The fate of every character played out exactly how you would expect it too. Ultimately, all the characters just fulfilled the stereotype they were portraying, even if they were against stereotype a bit to begin with. [Read more]