RANSOM [1996] movie review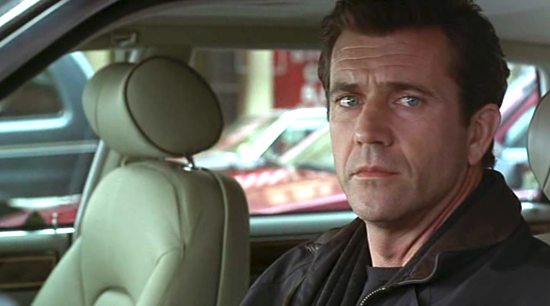 Now that I have finished the LETHAL WEAPON series, I made it five consecutive nights with Mel Gibson by watching RANSOM [1996]. I did not know until the opening credits that it was a Ron Howard film as well, which I thought was a bit of a different kind of movie for him to make. I can only guess that Rene Russo and Mel Gibson really liked each other too as they were in at least three movies together in the 90s. RANSOM itself was a well paced kidnapping thriller with a great twist.
Gibson is introduced as a self-made airline owner via a very convenient commercial basically supplying us with the full backstory needed as the kidnapping happens right away and the story never looks back. There are two big plot twists that make the viewer never really sure what to expect next out of the movie, which is always a good thing. Lack of predictability equals viewing interest.
One may forget how good of an actor Gibson is, or at least was, based on his current standing in Hollywood. In RANSOM he is very passionate and dedicated to finding his son, without being over the top. It helps that he is balanced by an equally intense kidnapper who is equally determined to get his ransom.
I strongly suspected that the final scene would not be the son being handed over, and I was right. That is what happens in predictable kidnapping movies. However, I did not expect at all the course Gibson ultimately took in trying to get his son back. Avoid spoilers and even watching the movie's trailer to get maximum enjoyment out of RANSOM.