When Halloween comes around, I do like to watch scary movies, but since I do not like the horror genre in general (do not like gore, slasher movies, etc.) I tend to seek out classic scares like HOUSE ON HAUNTED HILL [1959]. It even stars Vincent Price as an eccentric millionaire inviting five people to spend the night in a haunted house $10,000.
I saw that the running time was only 1 hour and 14 minutes, not really feature length, and was concerned it would just feel like an episode of television, but it felt like a regular length movie, though there was a lot of door opening and closing going on!
Price and his wife invite people who are all strangers to each other, but all have a strong need and/or desire for money in common, to stay locked in the house until the morning upon which they would be paid $10,000. Right away spooky and deadly things happen, but only hours later does anyone actually want to leave the house, but by then of course it is too late!
The movie turns out to have a very surprising series of plot twists in the final act which raised it beyond it's simple haunted house premise. I was impressed.
Out of the blue, and perhaps spurred by the fact it would soon no longer be available on Netflix streaming, I watched the second James Bond movie, FROM RUSSIA WITH LOVE [1963]. If you took away the James Bond lore, this movie would perhaps border on unwatchable. In a way, the entire movie feels like what just an opening scene from a modern thriller movie would contain. [Read more]
Surprisingly intriguing, WAKE OF THE RED WITCH [1949] starring John Wayne and Gail Russell (my favorite actress of the 1940s) is a classic black & white sea and pacific island adventure movie that pits the freedom versus possession. [Read more]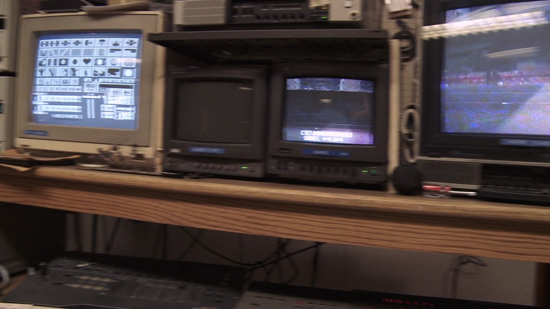 I continued my recent Halloween scary movie custom by watching PARANORMAL ACTIVITY 3, which is of course the third movie in the series, but is a prequel and becomes the first chronologically in terms of the overall story. [Read more]
Despite having two fairly strong lead acting performances, GUN FEVER has a hard time overcoming its disjointed beginning that makes it hard for the viewer to figure out who is who and why are we suddenly being introduced to seemingly random new characters. GUN FEVER is not a hidden gem, but is at least a serviceable western for those fans who have already seen many in the genre. [Read more]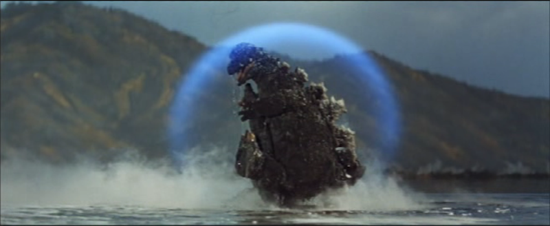 GODZILLA VS MONSTER ZERO is perhaps the Godzilla movie that I remembered most from my childhood, or images from it were burned into memory.  For example Godzilla and Rodan (see above) being pulled from a lake in an energy bubble for transport to Planet X.  I was really looking forward to this installment in the Godzilla franchise, however, I found it to be one of the weaker Showa era sequels. [Read more]
I heard Jon Stewart mention to Liam Neeson in an interview this week the movie MIDNIGHT EXPRESS. Thus, it became my Friday night viewing choice. I did not really pick up much of the movie's plot nor did I know any of the true story it was based on, so I was in suspense the entire movie and felt the full impact of the surprises along the way.
An American in Turkey with his girlfriend in 1970 tries to smuggle drugs (taped to his body) onto their flight back to the U.S. He did not have the nerve to pull off smuggling a hotel towel under the increased airport security of the moment due to international political events. He was sweating profusely and even tried to skirt an inspection line. Not smart.
In he goes right to a Turkish prison that at first seems to have very lax security. His cell door was not even locked! We soon learn that the prisoners have quite a bit of autonomy around the place, their own kitchen, showers, etc. I have no idea how order was maintained.
He is assured by his father who came over, the American consulate representative and a recommended lawyer that he would make bail, obviously he did not or the movie would have been over in twenty minutes.
As he realizes he will be in prison longer and longer, his ability to maintain his cool and sanity gets harder and harder. It seems at the end he is truly balancing on the fence between losing his sanity for good and still having a slight hope.
The ending was shocking and moving. This is not a feel good movie, but as a serious drama with few laughs, it still remained highly engaging and not a chore to watch.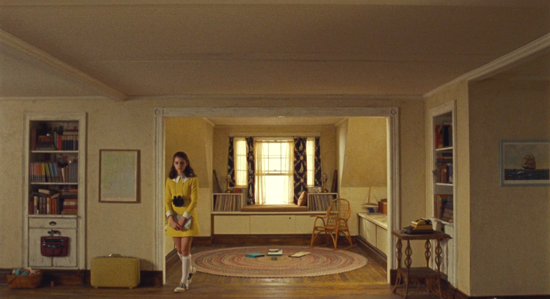 There is a reason why MOONRISE KINGDOM reminded me in feel of some of my own childhood, as part of the movie was filmed on Prudence Island, an island I trod upon as a child. The movie evokes a nostalgic feel right from the get go, and being a nostalgic person, it had my mind thinking and remembering at the same time hoping for the fates to work out for the young protagonists in the story on a most fantastic runaway romance, considering they were on a small 16-square mile island. [Read more]