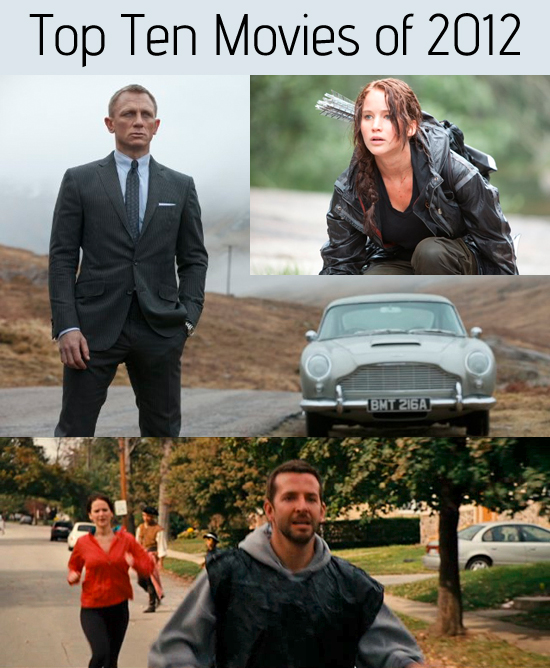 I did not get my Ten Best Movies of 2012 list out before the Oscars this year, but I had seen all the movies I wanted to before it aired.  Of the 9 best picture nominees, I saw 8 choosing not to see LES MISERABLES on purpose.  Only three of my top ten movies of 2012 overlapped with best picture nominees.  I saw everyone of the movies with best actress nominations and 4 of the 5 for best actor (again save for LES MISERABLES).  For best supporting actress 3 of 5 and 5 of 5 for best supporting actor.
In the calendar year 2012 I watched 112 movies total (released in any year) down three from 2011.  I felt overall 2012 was way down from 2011 as far as movies that really stood out for me and I had a hard time finding ten movies I actually felt that strongly about.  Honorable mention goes to THE GREY which could have made the list.
My Ten Best Movies of 2011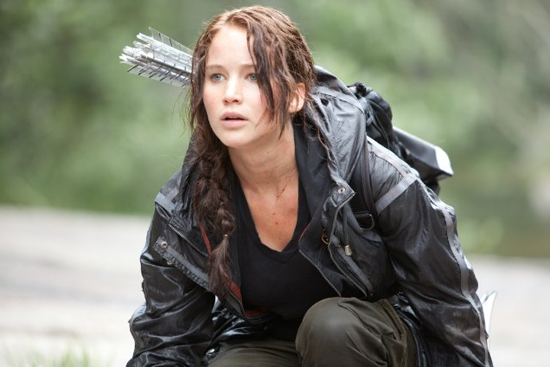 I knew from the very beginning I think of watching THE HUNGER GAMES that it was going to be my favorite movie of 2012.  The time in my life, the situation and circumstances leading up to out of the blue going to see the movie, it all added to a movie theater going experience that could not be matched this year and ranks in my top ten all-time movie theater experiences.  I did not know much of the story, had no idea it was a trilogy, all I knew is that all but one entering the arena had to die and therefore I never, ever felt more scared, more petrified for a character than I did for Katniss.  Few movies have ever had me more emotionally involved from first frame until the very last ending with a haunting original song playing over the credits.  I felt my stomach drop when Katniss unceremoniously whooshed up the cylinder into the arena.  To be my favorite movie of the year, and really all-time, the emotional reaction to the movie has to be strong, and my reaction to THE HUNGER GAMES was as strong as it gets.  I immediately had to go out and read the last two books of the trilogy to learn how the story ends.  Also, my adoration of Jennifer Lawrence was solidified from where it began first seeing her in WINTER'S BONE.
Perhaps a Jennifer Lawrence bias is in play here, but she is the star of my two favorite movies of 2012 and deservedly won the best actress award for her performance alongside Bradley Cooper in a very awkward, but in the end very emotionally effective and satisfying dark comedy-drama.  The movie felt raw and unflinching and desperate and as it provided healing for its characters, so to did it do so for its viewers.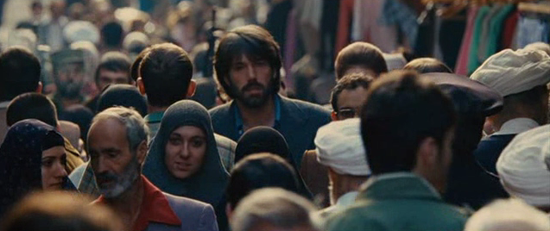 3. ARGO
A great thriller with tremendous suspense over the final act of the movie as everyone tries to just simply make it through an airport and onto a plane for safety.  This is an example of how to bring history to life in an entertaining way and one of the few 2012 movies that lived up to its hype for me.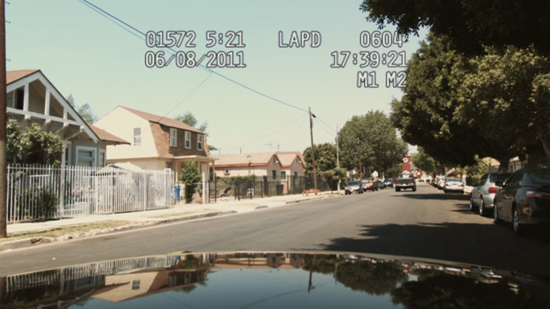 4. END OF WATCH
If you have not seen this movie, go out and see it immediately!  It is by far the best sleeper movie of 2012 with an amazing ending that will knock you out.  Few police movies, if any, have this level of realism, this level of danger as two cops patrol the streets of L.A.  There is a palpable sense of danger throughout the movie and when the viewer finally realizes the absolute danger the two officers find themselves in the end, no punches are held in showing the consequences.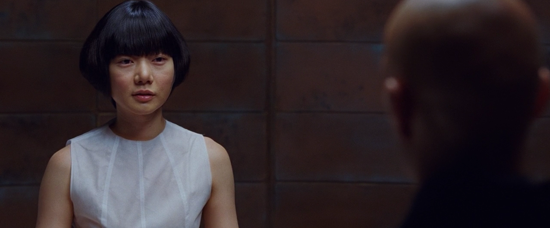 5. CLOUD ATLAS
The best sci-fi fantasy movie of the year and one I had no problem just going with as it told its multi-level, multi-timeline spanning story with reincarnations of characters throughout the ages.  The distant past and the future are packed with plot that is as dense as it gets in the beginning of the movie, but the viewer is allowed to digest and see how it all comes together in one grand love story.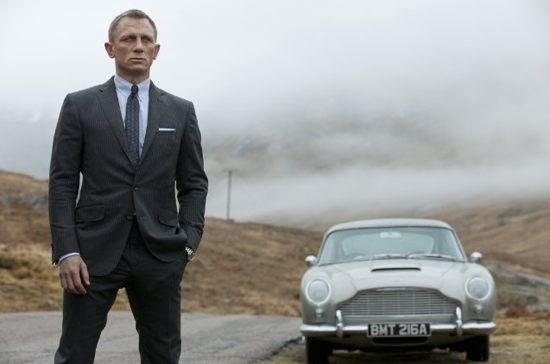 6. SKYFALL
SKYFALL was hardcore and unafraid to advance the James Bond franchise past its established holy grails and set it up to be relevant to a modern movie going audience.  Even if the characters were anonymous SKYFALL would have stood on its own as an action adventure movie.  The set pieces were the best I had seen in a long time.  This is a great action movie.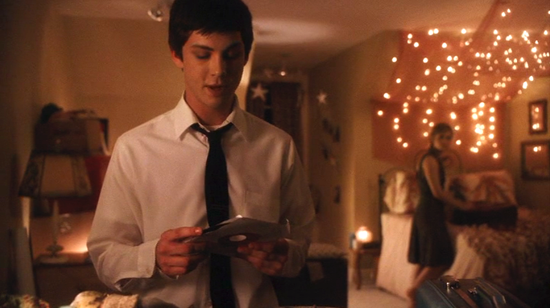 7. THE PERKS OF BEING A WALLFLOWER
Another hidden gem I had not really heard of before, THE PERKS OF BEING A WALLFLOWER was a fantastic coming of age movie with minimal gimmicks and a great 80s & 90s soundtrack.  The story follows a high school freshman in 1992 (the year I actually graduated) as he hangs out with a group of seniors who themselves are misfits.  Emma Watson's performance stands out.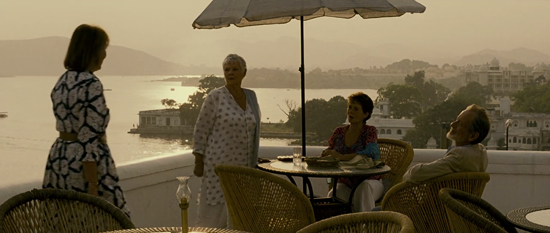 8. THE BEST EXOTIC MARIGOLD HOTEL
A movie with mature actors performing their craft with fun all with great chemistry between them set in an exotic local.  This is definitely a feel-good movie which we need these days more than ever.  If you need motivation to go out and see the world, watch this movie and it just may help.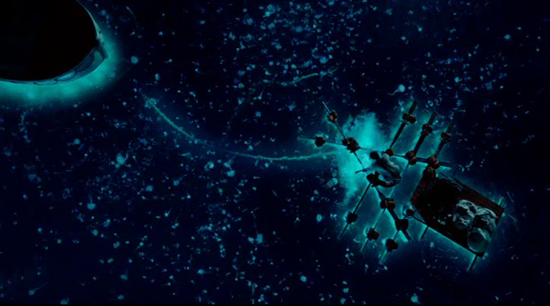 9. LIFE OF PI
I include LIFE OF PI more for its truly stunningly fantastic visuals than for the movie overall which I felt was good, but not great.  What helped save it was a twist at the end.  However, there is not a big overlying message or emotional impact for most of the movie as I expected.  The movie also did not end where I think it should have for maximum effect.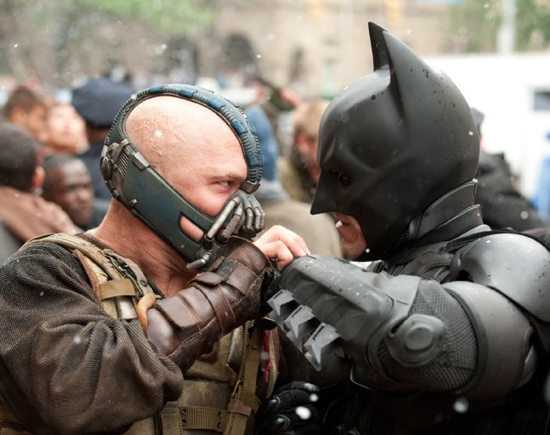 I thought for sure this was going to be my favorite movie of the year as THE DARK KNIGHT is on my all-time top ten list for movies period and was the most hardcore movie I have ever seen.  Still, it was a solid conclusion to the best super hero movie trilogy series ever.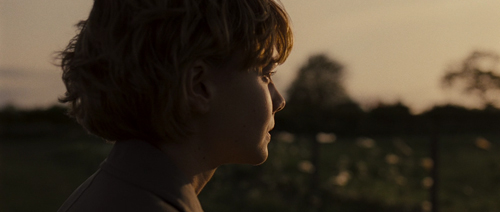 Carer. Donation. Completion. Deferral. None of these words in our world are very strong ones, but in the world of NEVER LET ME GO [2010] they are the only words that matter and are uttered by all characters with an eerie matter-of-fact-ness. [Read more]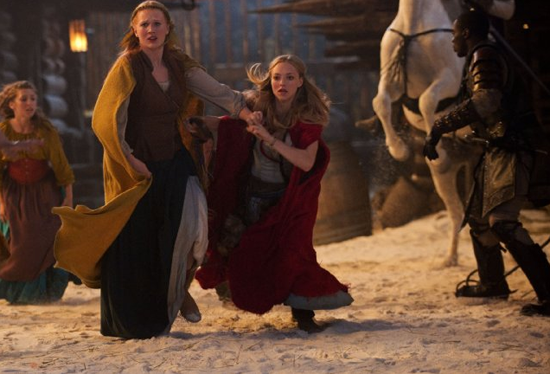 Since Verizon has made HBO free for a few months, and all I have to do is browse a menu on my DVR, it led me to watching a movie I probably never would have otherwise, RED RIDING HOOD [2011]. I recorded it based on the names of the actors in the movie, Amanda Sayfried and Gary Oldman, but taking a quick peak at its IMDB page I thought I might be taking a big risk in wasting my time. It was not a top tier movie by any means, but for a Friday night movie when you just want to try and figure out a mystery in an isolated mountain village, I was entertained enough. [Read more]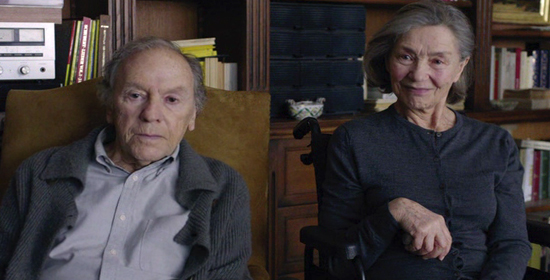 I almost never include spoilers in my movie reviews, but this time for the French movie AMOUR [2012] that was beyond my fathomability nominated for Best Picture at the Oscars, I have to. I have to because I have to stress why you should absolutely not waste your time watching this abomination of a movie. [Read more]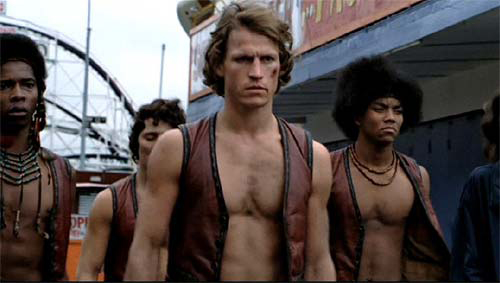 Recently I had heard THE WARRIORS [1979] mentioned for reasons I cannot recall. Then seeing it randomly in my recommended section on Netflix I decided to suddenly watch it tonight. It is kind of exactly what one might expect from a movie made in 1979 about New York street gangs hunting one of their own: gritty, analog and creepy music. [Read more]