JACK REACHER [2012] movie review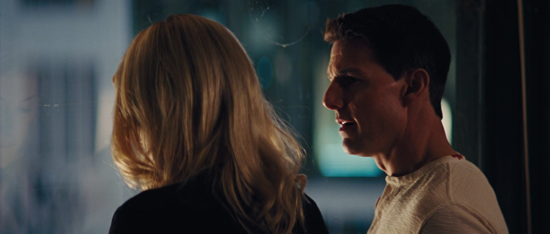 If you like watching Tom Cruise walk around the screen being an epic badass then JACK REACHER [2012] might just be your idea of a perfect action movie. The movie was more cerebral than I was expecting and much more entertaining.
The movie opens with a mass shooting in Pittsburgh. As any avid movie watcher can predict, since the face of the arrested suspect is never shown, but we did see the face of the person actually doing the shooting, there is no surprise to find out that the suspect has been setup. He writes Jack Reacher on a notepad when the police ask for a confession, boom, enter out of nowhere Cruise who commences being a badass both intellectually and physically whenever given the chance.
The plot was also to my surprise much more complex than I expected. Cruise does not just mindlessly go from action piece to action piece, in fact there are basically no large action sequences other than an obligatory car chase. The story continues to reveal more and more layers, making JACK REACHER a much more satisfying action thriller doing not much knew, but just doing it better.