PACIFIC RIM [2013] movie reviews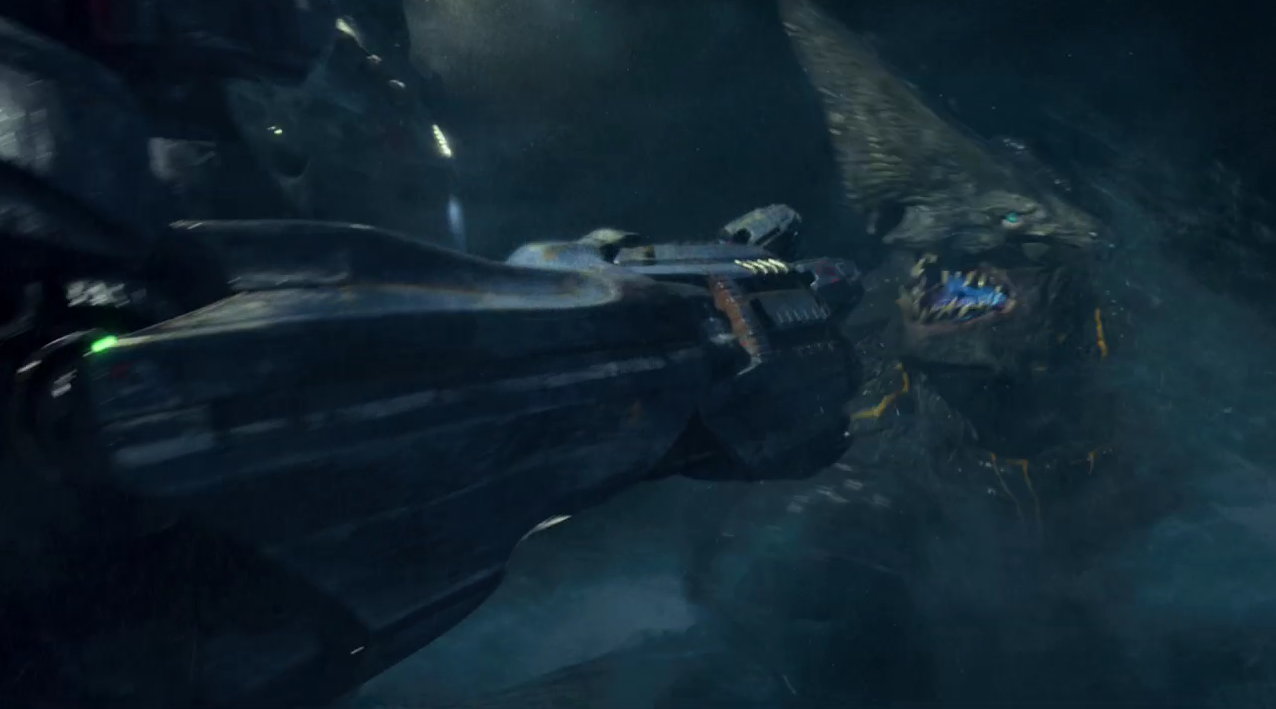 In the genre movie world, PACIFIC RIM [2013] got quite a bit of hype. It is not everyday a huge Hollywood blockbuster sized budget gets approved for a giant monster movie, and by the box office results that day probably will not come again anytime soon, unfortunately.
I have been going through the Toho Godzilla movies in order for the past two years. As a character, there is none on screen I have more emotional connection to than Godzilla, tracing back to my childhood. So I am definitely the target audience for a movie like the poorly titled PACIFIC RIM (I think naming the movie Kaiju would have been a much better choice rather than such a generic one. It sounds like a classic 1950s drama movie title). Despite all that, I only barely liked the movie. Guillermo Del Toro gets a lot of fanboy respect as well, but just browsing his directorial resume, that also does not live up to the hype for me. He was creative with how the giant monsters came to get to Earth and their biological backstory, but overall PACIFIC RIM remained too stereotypical. Why spend so much time on the tired macho military rivalry stuff? I would have much, much preferred more time be given to the two scientists researching the Kaiju, or even on the engineering involved in making the giant robot Jaegers that battled the Kaiju.
I also wondered would the solution to fight huge monsters really be huge robots? I would think some kind of biological or chemical weapon would be developed. That is too much thinking though!
What I did ultimately like best about PACIFIC RIM was that to pilot a giant Jaeger robot, it took two people whose minds "drifted" sharing control with left brain and right brain together to operate the robot. Despite being encased by tons and tons of metal, piloting these robots was still very physically and emotionally demanding, which made the battles against the Kaiju have more impact because there was the potential for actual loss. Likewise, the Kaiju were powerful and did not just get killed easily. There is definitely human cost shown in these battles, yet ultimately I thought not enough in that the ending could have really been powerful, but was just Hollywood after all.