Just in time before the Oscar winners are announced later tonight, I have finished watching enough movies so that I am able to pick my Ten Best movies of 2011.  I have seen nine of the ten best pictures nominees, and the one I did not see was by choice because I do not believe it to be even worth seeing.  Three of my Ten Best Movies of 2011 are nominated for Best Picture.
I have seen all five of the movies with a Best Actor nomination, but only one of the Best Actress.  I have seen two of the five Best Foreign Language Film nominees and all ten of the movies nominated for Best Writing Adapted and Original.  Finally, I have seen all five movies nominated for Best Director.
In the calendar year of 2011, I watched 115 movies total (released in any year), by far the most movies I have ever watched in a single year.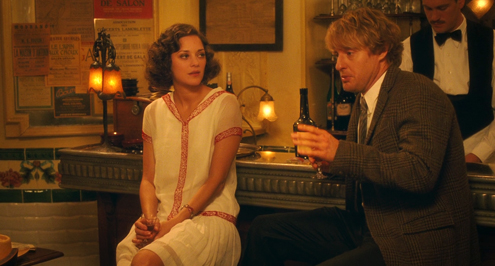 I was jus thinking earlier today, or was it yesterday, that I have not seen a 2011 movie yet of any impact. Impact along the lines of INCEPTION last year or THE DARK KNIGHT or even THE ILLUSIONIST. Then tonight I watched MIDNIGHT IN PARIS and 2011 is saved, I have seen at least one masterpiece movie that I will remember for a long time this year. If you have ever been to Paris, as I have, it will make you think you need to go back, soon. If you have never been, and you saw this movie, you are probably already on a plane there. I could not have watched a more appropriate movie for my own current situation right now. Thank you Woody Allen.
RISE OF THE PLANET OF THE APES [2011] is a great movie, and the best theater experience since last year's INCEPTION.  APES is a powerful story from opening frame, to closing.  It is a very cerebral movie and a positive use of CGI to visually tell a story that would otherwise not be possible.  The movie reinforces two of my strongest beliefs:  animals should not be experimented on; animals should not be in cages.
[Read more]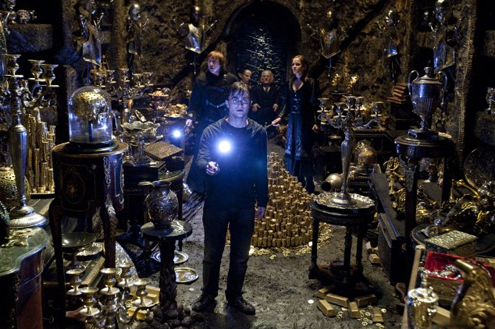 Over the past ten years all my favorites of the genre world have come to a conclusion in both film and TV.  HARRY POTTER AND THE DEATHLY HALLOWS:  PART 2 is the last of all of them.  Of course finishing the book was far more significant, after which I declared to myself the Harry Potter franchise to be the greatest of all genre franchises.  The movies to me have been merely a means of visually sharing the Harry Potter story with friends sitting next to me.  Still, in my mind DEATHLY HALLOWS PART 2 was a major genre event, perhaps the last of my lifetime.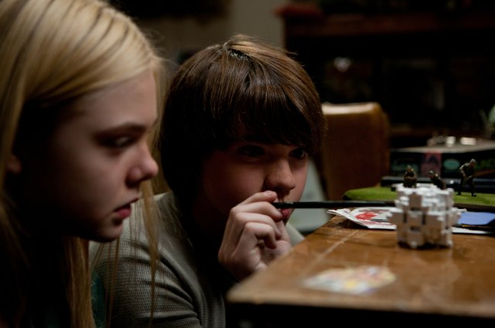 First, does SUPER 8 succeed at recreating that early 1980s Spielberg feeling?  Yes.  Is it as good as E.T.?  No, but nothing ever will be and SUPER 8 stands on its own as a modern movie throwback to 1979.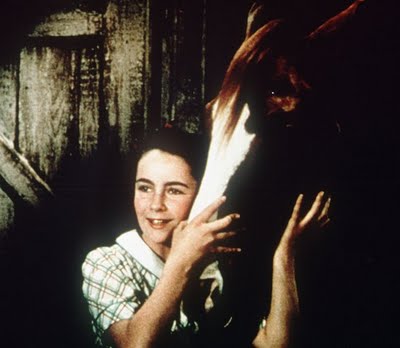 If you are a dreamer, like me, and you feel your faith is diminishing, watch NATIONAL VELVET and feel renewed again in the power of dreams, in the faith of dreams.  NATIONAL VELVET is a masterpiece and instantly one of my all-time favorite movies.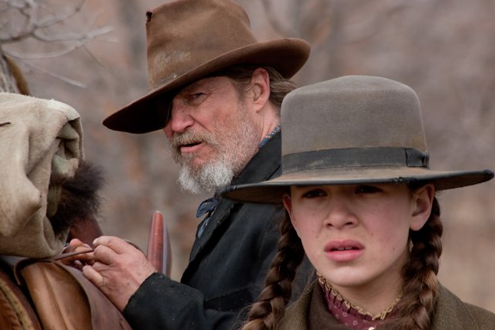 The word "grit" will now be in my everyday vocabulary.  For TRUE GRIT, the Coen Brothers have written a screenplay of such articulation and cadence that if it does not win an Oscar, then the award should be abolished.  I chose not to see the John Wayne version of the film, which is against my custom, but I am very glad I went into the Jeff Bridges version fresh, not knowing the fate of the characters at the end.  However, I have heretofore not mentioned the fools that populate movie theaters in 2010, as I did not want to put that illness into my reviews, but this time my viewing experience was so interrupted at the start by punk teens and their DAMN mobile phones, that it did effect me the entire film, though they left five minutes into the movie.  Despite that extraordinary bane of modern society, I was still mesmerized by the dialogue and the performances.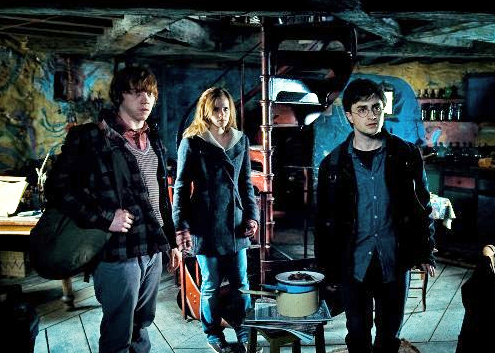 I have already written earlier this week that Harry Potter is the greatest genre series of them all, and I will repeat that again here.  The instant the Warner Brothers logo appeared on the IMAX screen tonight, all my fears were gone and I knew HARRY POTTER AND THE DEATHLY HALLOWS:  PART 1 was going to deliver.  And it did.  If you have not read the books, and even if you have, prepare to get roughed up at the end.  DEATHLY HALLOWS is a powerful, dark and necessary drama.  It is for real.