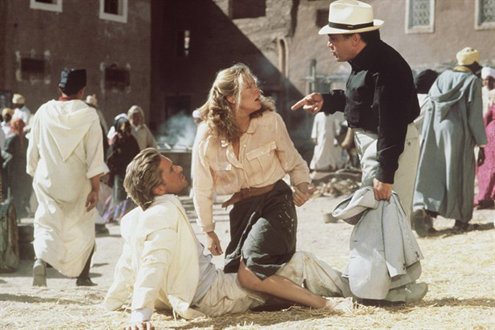 I would say that in 2011 it is no longer possible to release a silly romantic adventure movie, thus THE JEWEL OF THE NILE is more certainly a product only the 80s could produce. While old memories of the first move in the series, ROMANCING THE STONE, lingered in my head for decades finally prompting me to revisit it in late 2009, I am fairly certain that come 2030 I will have no such lingering desires to revisit NILE. This time there is absolutely no story and the traps the characters find themselves in are escaped in ludicrous ease, just breezing past the important things like how they did it, etc.
If there is one piece of movie advice you ever follow of mine, then heed this: do not waste your life ever watching RACHEL GETTING MARRIED. It is like watching a home movie quality video of people only filled with malice and contempt for each other. I have no idea why on earth Anne Hathaway would ever accept a role like the character of Kym who is an addict that has done the absolute most horrible thing, but still expects, nay, demands everyone feel sympathy for her constantly and just let her do whatever she wants without any supervision. The existence of such a character is the height of preposterousness.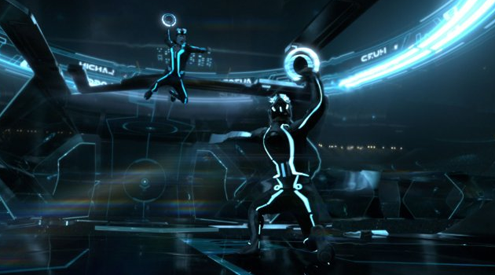 TRON LEGACY is a horribly boring movie.   I have never seen a movie with more exposition than this one.  It really felt like the movie was 70% exposition, bookended by two action scenes, of which only the one in the beginning was worth putting on screen.  I watched TRON [1982] recently to get educated on the TRON universe.  I liked that movie, but really could tell that 2010 special effects would greatly enhance that world.  Now, I feel like that is not true.  2010 special effects were sometimes awesome to look at, but also sterilized that same world.  Lower your expectations greatly if you have not yet seen TRON LEGACY and were stoked by the first movie and the potential for what a modern sequel could be.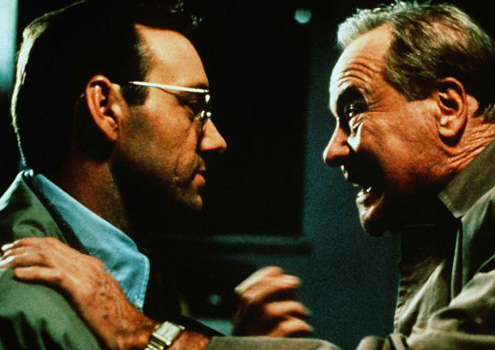 I certainly was not expecting GLENGARRY GLEN ROSS to be a movie about pure malice and vitriol, something that will take watching several episodes of Spongebob Squarepants to cleanse out of my system.  Yet another movie I had long wanted to see, mostly due to the unusual title of the film.  It bounces around the tongue.  What kind of person would have such a name?  Is it even a person's name?  It's not.  I thought it was supposed to be a great movie about politics starring Alec Baldwin and possibly dealing with gerrymandering, hence the title.  I have NO idea why Baldwin gets such top billing as he is only in the movie for 2 minutes and does nothing but erupt malice that is actual hurts your ears and made me wince.  Unless you want to feel like crap, stay away from GLENGARRY.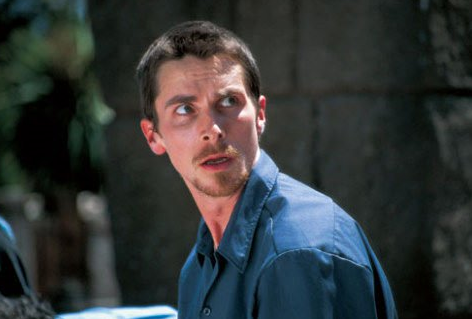 Even though I try VERY hard, I still cannot stop having to suffer through absolutely horrible movies like THE MACHINIST.  I have no wish at all to see movies about people with miserable, low-life lives.  None.  Why movies feature these kinds of characters is beyond me.  It does not happen on TV.  I will also never watch a movie with insomnia as a key plot feature.  Movie makers really, really need to realize that after FIGHT CLUB and MEMENTO there is no need for another, lesser version of either of those movies.  No need at all.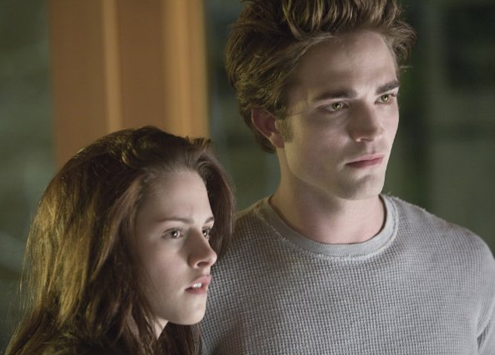 I took a risk.  I let my curiosity get the better of me.  Thus, I finally decided to watch TWILIGHT to see if there was something in it to warrant all the box office numbers, not to mention books sold.  As for the movie, it is one of the worst movies I have seen in recent memory.  It is horrid on every level.  The acting literally had me laughing in every scene.  The dialogue was so basic, so generic, and so awkwardly delivered that the movie was a complete laugh.  A to die for romance between Bella and Edward?  That was the biggest joke of all.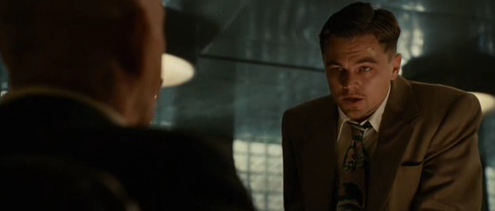 Back to presently seen movies, though I was not inspired enough by SHUTTER ISLAND to write its review right after viewing it either.  Actually, I think I am done with Martin Scorsese movies made after 1989 all together.  Sometimes movies have too much mystery for their own good, where playing it a bit straighter would have been more interesting than twisting again.  SHUTTER ISLAND is one such case of too much twisting.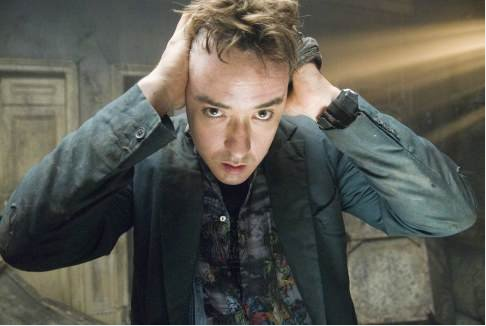 Catching up on movie reviews continues with 1408, just a horrible movie that would have worked much better as a short film.  As a feature film, it is just an annoying mess of dream sequences, delusion sequences, and not knowing what is real and what is not.  The premise is good, a hotel room that is super haunted being stayed in by a professional haunted house writer.  Then it either gets all too real or all too silly, or both.  Definitely silly.