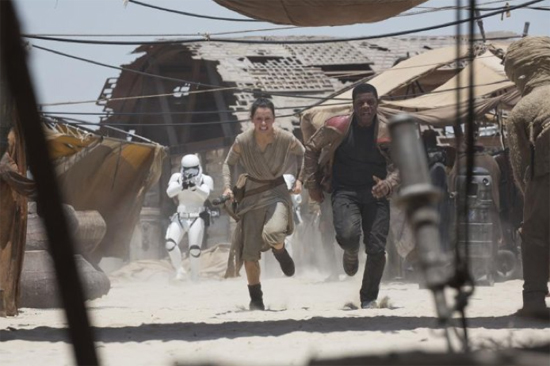 **SPOILERS**
Even now it is hard to process and write my thoughts on STAR WARS: THE FORCE AWAKENS [2015]. I went in essentially spoiler free. The only thing I knew was that Luke was only in the movie briefly, at the end. With so much unknown, so entirely not knowing what to expect, it is hard to process AWAKENS with a single midnight (11:20pm to be exact) viewing. [Read more]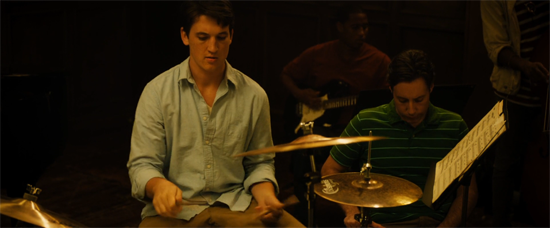 One of the tightest, leanest movies I have ever seen, WHIPLASH [2014], of the movies actually nominated for Best Picture, would get my vote.  I noticed the editing right away, especially in the music scenes, but thinking about it now, the editing throughout the movie was extremely tight.  The camera does not ever linger longer than need be, nor does a scene play one millisecond longer than need be.  It is on to the next, on to the next, just like the fierce music teacher Fletcher, WHIPLASH does not have time for an even slight slacking.  I was not surprised to see that WHIPLASH was also nominated for Best Editing.  The only surprise was that Miles Teller was not nominated for Best Actor, his performance was intense and raw.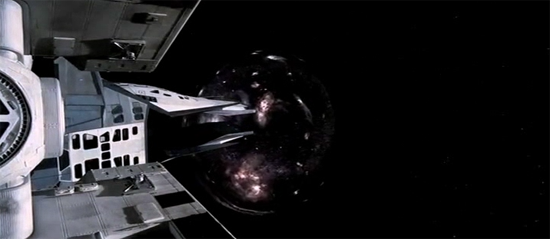 The first masterpiece movie of 2014 I have seen, INTERSTELLAR [2014], truly mind-blowing without any exaggeration. My mind has been resonating in a different plane from the start of the movie and come the end, it was just blown and now as I sit here at my desk on a late Saturday night, in my own darkest times, I feel that beyond all fathomable belief, a way to salvation is possible. That is a powerful feeling for a movie to evoke. That is how a movie gets called a masterpiece. [Read more]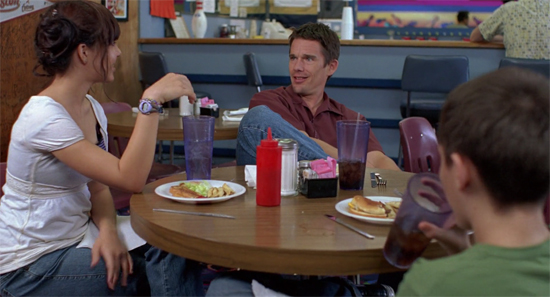 Almost 20 years ago I watched my first Richard Linklater movie, BEFORE SUNRISE, then the next day I watched the movie again I was that amazed by it.  The biggest compliment I think you can give a movie director is to say he/she has a signature style that is totally evident on screen.  Linklater definitely does, and I am a fan of his signature style, and it is on display throughout BOYHOOD [2014].  In addition to that, the movie features the same actors reprising their roles every few years as a boy grows from age 5 to age 15 over the course of 165 minutes.  This is no gimmick, it is amazing. [Read more]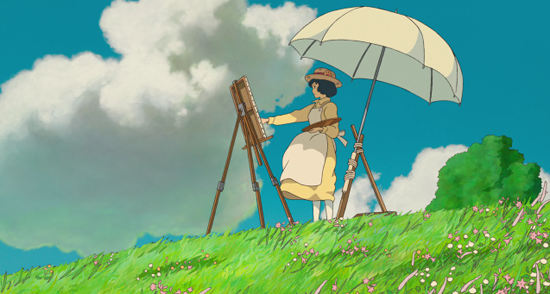 I was waiting for the right day to watch the final Hayao Miyazaki movie, THE WIND RISES [2013], as his movies have imprinted in my mind like few other moviemakers have. This being the summer solstice, and having been deep in the woods & Nature earlier today, capping it in the world of Miyazaki for one last time seemed fitting. [Read more]
It was a very nice return to Neptune after many years away since the Veronica Mars tv show ended only to return as the movie VERONICA MARS [2014].  I was a big fan of the TV show and had been hearing rumors for a long time about a movie.  Thanks to Kickstarter and 91,000+ fans, there was enough enthusiasm (and money) to get creator Rob Thomas to write and make a movie that brought us back into the world some ten years later revisiting all the old characters and spinning a whole new murder mystery.
After spending time in a cypress wetlands along a river at midday, in the afternoon I was in the mood to see a movie set in Africa. Doing a little searching and getting frustrated as usual with Netflix streaming only having about 10% of titles I ever search for, I found NOWHERE IN AFRICA [2001] and was treated to a true hidden gem of a movie. [Read more]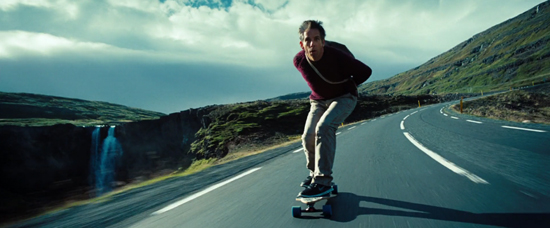 It was a real wakeup call watching THE SECRET LIFE OF WALTER MITTY [2013].  Walter is a guy who cannot complete a dating profile because the only thing he has ever done was visit Arizona and he does not even remember why.  Thus, he daily life is filled with elaborate daydreams where he does what he actually wants.  He changes and becomes more adventurous and even he does not realize he stopped daydreaming in that time.  I am the reverse of that.  My life before now was all adventure, very similar to Walter in that I explored a volcano and even rode the one good bike available in a remote place.  I never daydreamed then.  The past few years, no adventures, and I daydream constantly.  Like I said, this movie was a wakeup call of the highest order. [Read more]