Unfortunately, I did not write a review for THE 39 STEPS immediately after watching it for some reason, so now months later I am having to recall my thoughts on the movie.  It is an early Hitchcock film, not really anything like his more famous work.  An American traveling in England gets caught up in an international spy network and is accused of murder.  He spends much of the movie on the run handcuffed, fortunately, to a beautiful blonde woman.
Unfortunately my home viewing experience was greatly disturbed first by a scratched disc from Netflix (I can no longer recommend them as any kind of reliable moving viewing source) and then by trying to watch the movie via rental on iTunes, which preposterously forces you to download the entire movie to your hard drive (no streaming). Still, even without that 30-minutes of absolute frustration in the middle of the movie, I probably would not have been that impressed with THE MAN WHO KNEW TOO MUCH. I did not feel Jimmy Stewart put much into the performance, seemingly just going by the numbers, the same with Doris Day.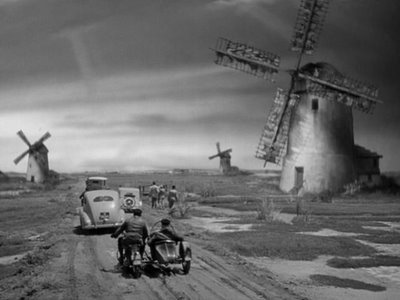 My mini-Hitchcock marathon continues with FOREIGN CORRESPONDENT, as unclaustrophobic as a Hitchcock movie gets.  There were scenes all over Europe, quite different than the single apartment in DIAL M FOR MURDER, which I watched last night.  There was really no suspenseful moments at all and the mystery was revealed quickly.  It seems the main point of this movie was just to show pre-World War II anxieties in Europe and America's distance from those concerns.  It did not help that the main villain of the movie was allowed a final heroic act, thus neutering any final climatic moment and again allowing the wartime message to be the closing message of this film.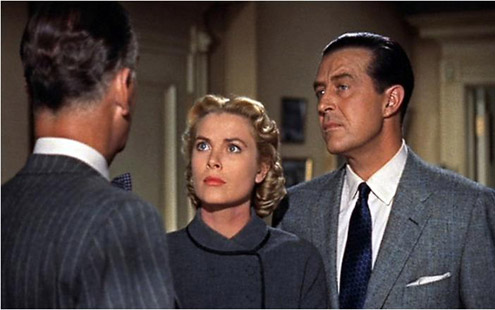 When one cleanses their palette by watching a movie like DIAL M FOR MURDER by Alfred Hitchcock (my favorite director), one realizes just how much unnecessary filler is layered upon modern movies just to make them slightly tolerably watchable.  I was surprised to see the budget for making DIAL M was about $1.4 million.  I guess most of that was paid to the actors and Hitchcock himself as there was basically only one set and zero special effects.  Perhaps the most money should have gone to the writer Frederick Knott for adapting his play into such a suspenseful tale that produces emotions one just does not feel in movies made in this century.  Oh, and Grace Kelly is a stunningly beautiful woman, which such class and presence, although she does play a woman who has an affair that drives her husband to murderous ideas.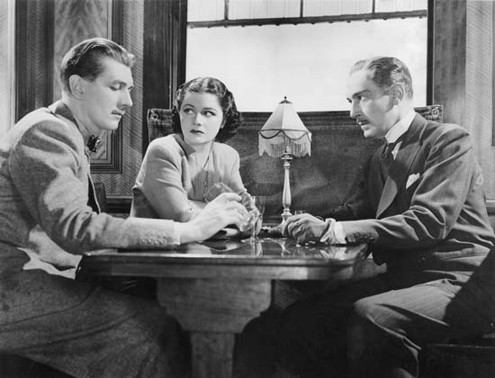 I believe I had gone about three years since last seeing a Hitchcock movie (VERTIGO).  I remedied my absence from my favorite director tonight with all of a sudden deciding to watch THE LADY VANISHES [1938].  As time passes, the value of old movies only grows for me.  How valuable is it to be able to see a black and white movie, a mystery, set on a train traveling through (faux) European mountain passes with characters delivering well articulated dialogue?  One has to really just sit back and trust Hitchcock, especially with his first movies.  Such is the case with VANISHES.