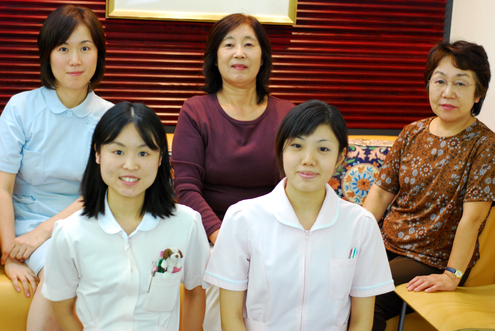 I have a very long history with Dr. Yashido's clinic in Akasaka-mitsuke.  He was one of my very first students when I first started my private teaching business in Tokyo back in September of 2003.  Back then I taught him and his son at their apartment, and then ate dinner with his family!  On a separate night I taught his clinic staff.  Nowadays, I teach both him and his clinic staff on the same night at the clinic.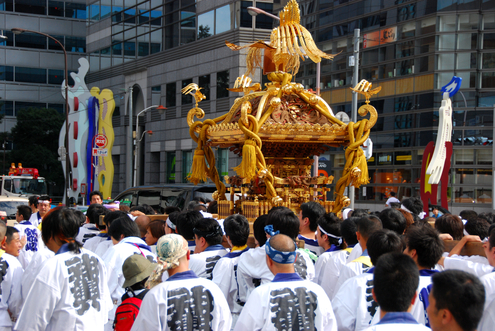 Aya told me that this Autumnal Equinox Festival held in Shinjuku, Tokyo, Japan is held only once every four years, so I felt lucky we were able to catch the latter half of it.  This festival was not altogether different than most other festivals in Japan.  However, we were able to see shrines pulled not just by Japanese men, but also Japanese women and another small shrine by just young Japanese children.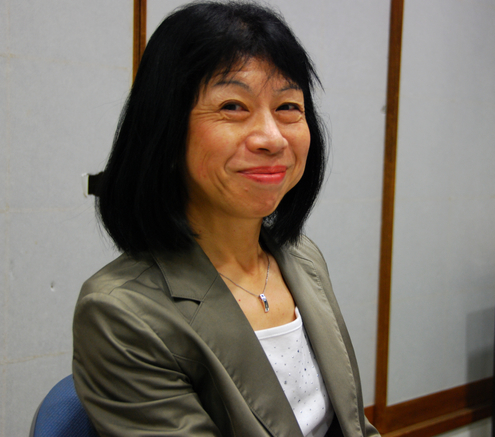 I've been teaching English group lesson(s) at various buildings in the Setagaya Ward Office complex since October 27, 2004, which as of the date of this post makes just one month shy of four years.  The students for these lessons have all been Setagaya Ward city employees of differing departments and seniority.  Pictured above is Shigeko, she has been in the lessons since almost the very beginning.  
I was very surprised, and scared, to see this photo fullscreen back at home on my 24″ Dell!  I don't know what shot I was trying to get.  For sure I would never have snapped a shot of such a scaring looking ojisan (middle-aged Japanese man) looking directly at my lens.  I wouldn't take such a shot of anyone, I'm still rather a shy photographer and I only have 300mm of zoom, so I can't hide completely out on the streets of Shinjuku.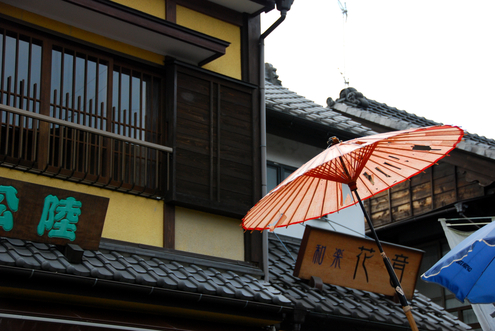 I have an ability to come up with a good plans for doing something out of thin air, that today led to Aya and I having a great afternoon walking around Kawagoe, Saitama, Japan.  Kawagoe refers to itself as "Little Edo" as its streets are decorated with old, traditional looking buildings and shops (which of course are only made to look old).  Mostly obasans and ojisans populate the sidewalks with a smattering of families with kids.  For some reason, I tend to like a lot of things that obasans do, so for me Kawagoe was a great place to spend the afternoon sampling Japanese snacks and of course taking a lot of photographs. [Read more]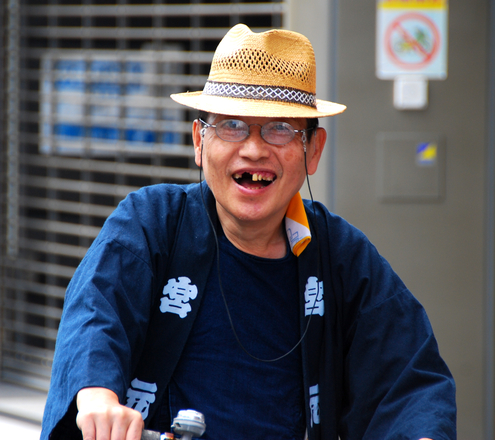 I took this shot during the Autumn Equinox Festival at a shrine along Ome Kaido in Shinjuku, Tokyo, Japan. I had already taken like 150 shots of the festival goings on, but toward the end I started to focus on faces in the crowd. I saw this ojisan (older Japanese man) pedal up and right away his unique smile caught my eye. I took two shots of him. I hand no idea until I got home and looked at the print I had made of the photo that he was looking right into my camera. [Read more]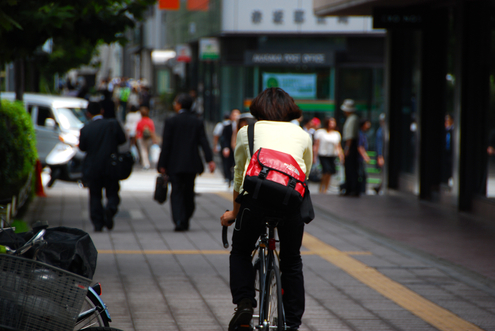 Wanting to test out the speed of my new Nikkor 18-200 VR lens, I was standing around on a wide sidewalk in Aoyama-itchome when this bicycle commuter rolled by.  It was a kind of by accident shot, but I like the way it turned out, especially catching the lower-left foreground bicycles.
I dig his style a lot, from the somewhat formal clothes matched with the bike messenger bag to the best long-hair hairstyle for Japanese men.  I guess it's a kind of 70's bob look?  All on a road bike. 

This is Kumi and the Can's wedding reception in 60 seconds. Listen carefully as the quips come and go quickly!
Filmed on location at a restaurant in Harajuku, Tokyo, Japan.
(Forgive the Xacti its poor low light performance. In its defense, it was really dimly lit in there after sunset.)