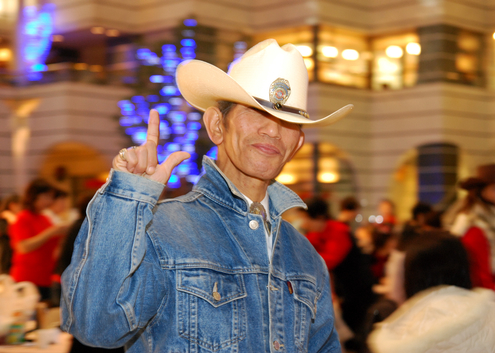 The only reason why I know about the country line dancing scene in Tokyo (and it's much bigger than you might think) is because one of my longtime private students is the Queen of Country Dancing in Japan (my given title for her).  The name she uses is Lily, which suits her well.  Another longtime private student of mine, Mami, is one of the stars of the country line dancing scene.  They run CLUB HOWDY, and on this past Sunday they threw their largest dancing event of the year, the Club Howdy Christmas Party (attended by 220+ people).  They hired me to take group photos of the dancing teams and other portraits.  This was my first official photography job of my burgeoning photography career!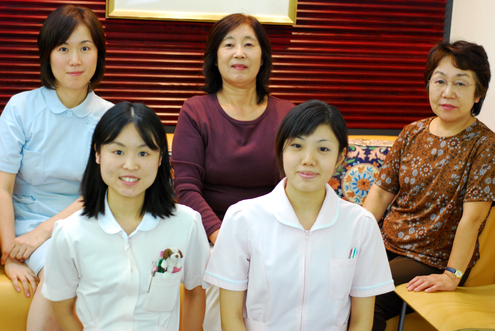 I have a very long history with Dr. Yashido's clinic in Akasaka-mitsuke.  He was one of my very first students when I first started my private teaching business in Tokyo back in September of 2003.  Back then I taught him and his son at their apartment, and then ate dinner with his family!  On a separate night I taught his clinic staff.  Nowadays, I teach both him and his clinic staff on the same night at the clinic.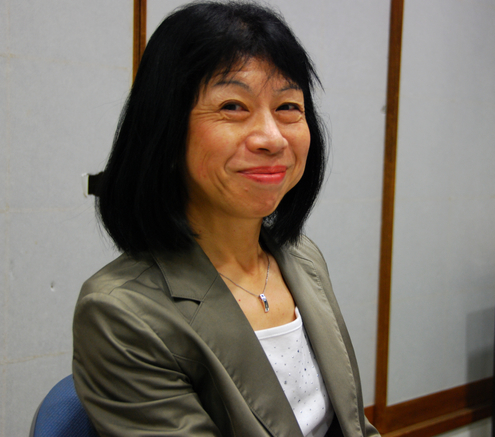 I've been teaching English group lesson(s) at various buildings in the Setagaya Ward Office complex since October 27, 2004, which as of the date of this post makes just one month shy of four years.  The students for these lessons have all been Setagaya Ward city employees of differing departments and seniority.  Pictured above is Shigeko, she has been in the lessons since almost the very beginning.  
Fukiko and Megumi study at the clinic in Akasaka-mitsuke and Chiaki studies alone at Ohisama House in Eda.
Some of my Tuesday students made organic soy bean snacks. There were tasty. I have some leftovers in jars in my fridge now.
This video shows some of the students from my two group lessons in Nogata. Stories cover golf and highway traffic and organic soy beans.
And finally there is an inside peek at the clinic in Akasaka-mitsuke I've been teaching at for years.
One of my students this evening, Denny, told me about how he has gotten his hair cut at the same barber shop in his neighborhood for over 60 years!! He's been going there since he was 4 years old. I wish I had recorded the first part of the story as well.
The original barber/owner died long ago, his son took over the business, but he is over 70 years old now! His daughter, in her 40's, works there now as well.