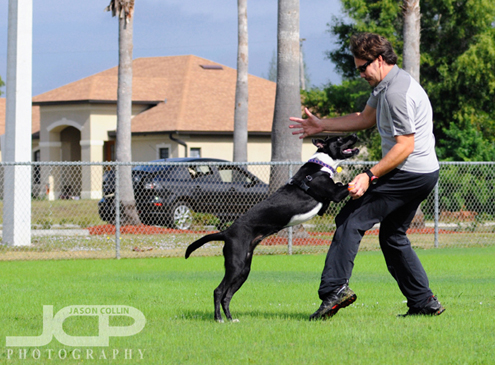 It had been a long time since I was in Cape Coral at my mom's for Thanksgiving, long as in since 2001.  The past few Thanksgivings were spent at the Pink Cow in Tokyo.  Before that I cannot remember.  Despite the time away I did try to revive some of the old customs, like playing football before dinner.  This year it was running around a baseball outfield wrestling with Kiki (above).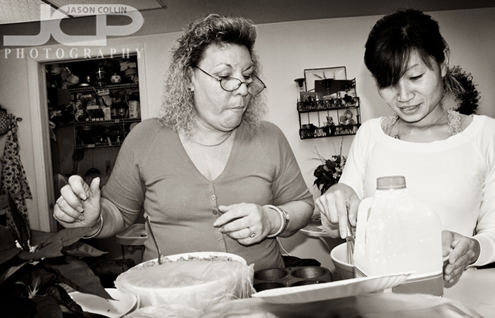 This was Aya's first ever Thanksgiving in the U.S. and as seen above my mom started showing her how to make all the traditional Thanksgiving dishes.  With the pumpkin pies and stuffing already made, all that was left was to make the corn muffins.  Well, that and the tofurky!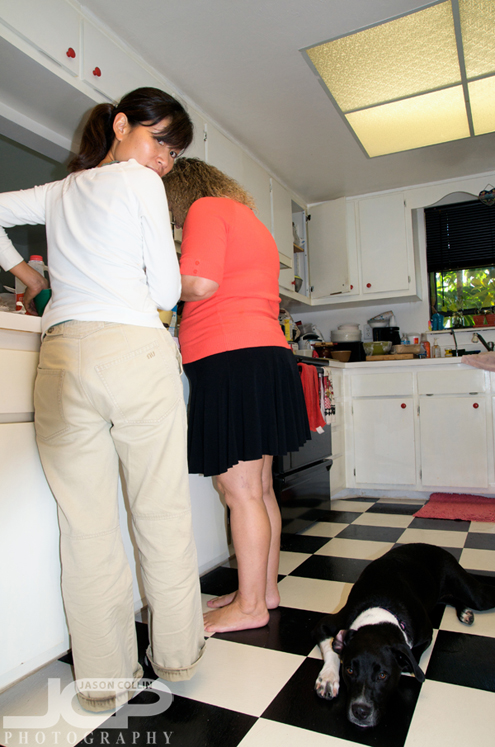 As with all Thanksgiving dinners, the waiting is the hardest part.  Kiki took it particularly hard as it was also her very first Thanksgiving too and she had no idea how long the wait could be.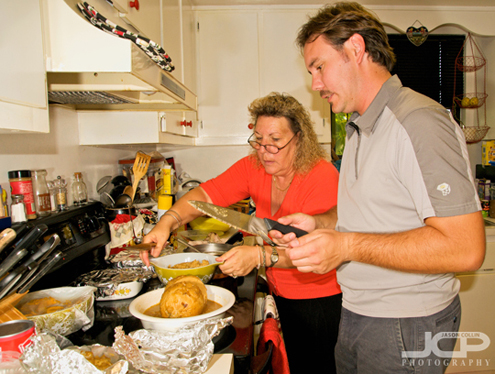 Finally, after 90-minutes in the vacant apartment next door's oven, the tofurky was ready to be carved!  I had long heard of tofurky, but never eaten one and was very stoked, though a little skeptical it would be enough for me as its size did not look that large.  I was dead wrong.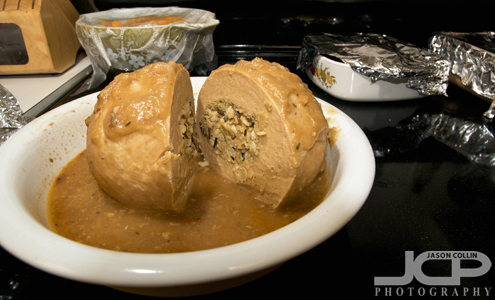 The tofurky provided three full meals of satisfied sustenance for Aya and I.  It was totally delicious too.  Absolutely no reason for millions of turkey birds to be murdered anymore.  It's an outdated ritual that's time has past.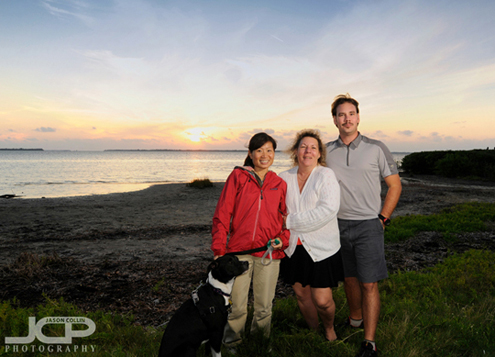 We closed the holiday by driving out to Pine Island and watching the sunset.  I made this family portrait using the self-timer on my Nikon D300.  This Thanksgiving was much smaller than those of my youth where extended family gathered together, but it was still a very pleasant and stomach filling one.
You may not know that this former, and long-time, English (actually ESL) teacher will soon be a math teacher!  Indeed.  Each subject (and corresponding teacher) is this year categorized by a sea creature.  Naturally, I am shark.  So I was very pleased to make this HDR image for use in my classroom and as a logo and beacon for the students in the upcoming 2009-2010 school year.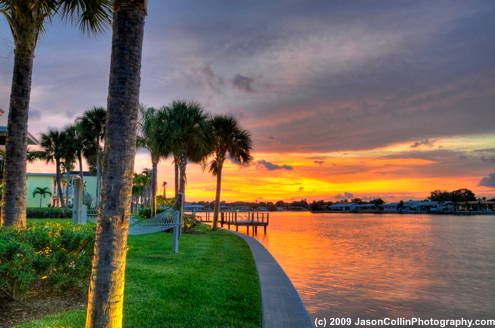 I saw some great sunsets while living in Tokyo, but I always remembered there is nothing quite like a Florida sunset.  I give Aya full credit for me being able to make this image.  She said the sky must be beautiful this late evening, and she was correct.