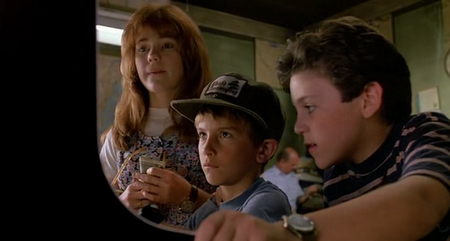 I do not think there could be a more nostalgic movie for me than THE WIZARD [1989].  I have not watched it since it came out now almost 25 years ago.  For me, it held up perfectly and was much better than expected it to be to my now 38-year old eyes.  The biggest surprise was that it was a road movie to California, perhaps an omen? [Read more]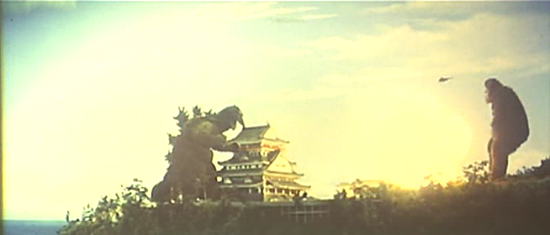 I thought I was about to see a wrong be righted that has been scarring me for 30 years.  It turns out it was all a myth.  As a kid watching KING KONG VS. GODZILLA [1962] I saw my hero, Godzilla, inconceivably lose to King Kong at the end of the movie.  I just could not fathom it.  Godzilla was way bigger and has thermonuclear breath.  How could it be?  Later I would hear that in the Japanese version, Godzilla, in fact, wins.  Thus, this afternoon I queued up the Japanese version with 30 years of vindication ready to be felt, only to see my hero Godzilla lose again!  Had I still not seen the proper version?  A quick trip to Wikipedia told me yes, I had seen the real Japanese version, but it was only a myth that persisted for decades that there were two different endings to the movie.  There was only one, and in it, King Kong emerges victorious, though Godzilla is likely to have lived.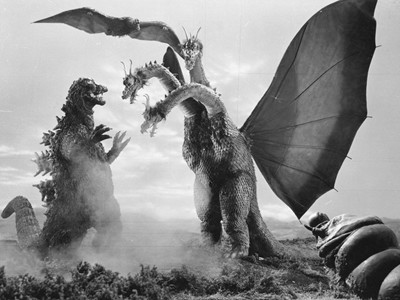 What I started in 2007, picked up on in the summer of 2010, I fully intend to finish to the end in the summer of 2012, which is to watch all the Godzilla movies (semi) in order all the way through the modern ones I have never seen before.  The Showa era movies bring me back to my childhood, when I used to watch them on Saturday afternoons as part of the "Creature Double Feature" series.  Thus, I only watch them now on Saturday afternoons too.  This afternoon was GHIDORAH, THE THREE-HEADED MONSTER [1964] in color and dubbed in English.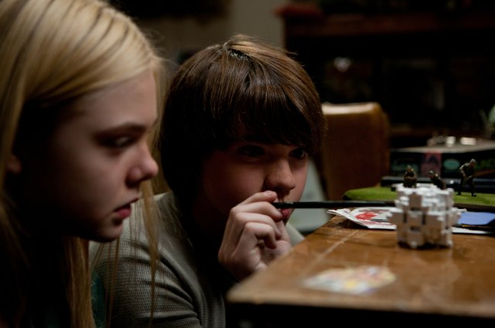 First, does SUPER 8 succeed at recreating that early 1980s Spielberg feeling?  Yes.  Is it as good as E.T.?  No, but nothing ever will be and SUPER 8 stands on its own as a modern movie throwback to 1979.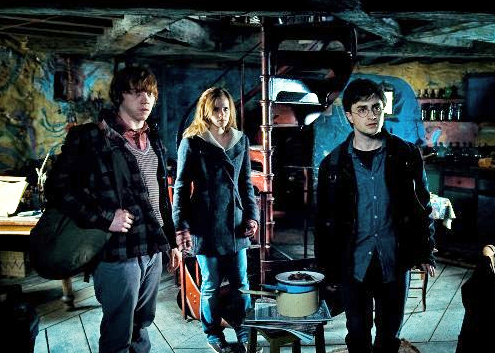 I have already written earlier this week that Harry Potter is the greatest genre series of them all, and I will repeat that again here.  The instant the Warner Brothers logo appeared on the IMAX screen tonight, all my fears were gone and I knew HARRY POTTER AND THE DEATHLY HALLOWS:  PART 1 was going to deliver.  And it did.  If you have not read the books, and even if you have, prepare to get roughed up at the end.  DEATHLY HALLOWS is a powerful, dark and necessary drama.  It is for real.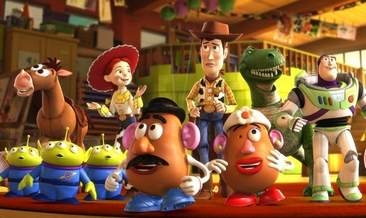 TOY STORY 3 is a flawless masterpiece.  A movie that is just so right in its score, in the attention to details, in its action, in its emotional moments, and in its story.  This was also my first time to see a 3D movie outside of a theme park since my childhood, perhaps it was the Creature from the Black Lagoon?  I feel the 3D genie is fully out of the bottle and one better get used to donning those 3D glasses.  Did it enhance my TOY STORY 3 viewing experience?
It is an ALL TIME classic theme.  The roar is an ALL TIME classic movie sound.  These two things alone combine to make Godzilla a movie ICON.  I do not believe you can have an iconic movie without an instantly recognizable and hummable theme song as well as instantly identifiable sound effects.  GODZILLA VS DESTOROYAH is a worthy entry in the iconic Godzilla pantheon.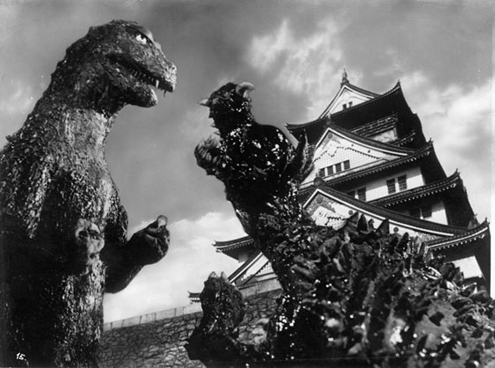 I resumed my Godzilla movie revival, after a hard to believe three year pause, this afternoon with the sequel to GOJIRA, GODZILLA RAIDS AGAIN (Gojira no gyakushu).  I was not surprised to read this sequel was in theaters just six months after the original was released.  It has little impact that the first has, and worst of all, a ludicrous ending.