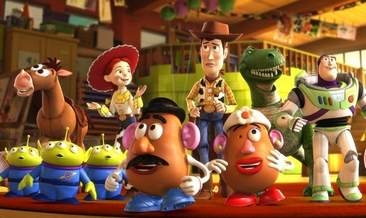 TOY STORY 3 is a flawless masterpiece.  A movie that is just so right in its score, in the attention to details, in its action, in its emotional moments, and in its story.  This was also my first time to see a 3D movie outside of a theme park since my childhood, perhaps it was the Creature from the Black Lagoon?  I feel the 3D genie is fully out of the bottle and one better get used to donning those 3D glasses.  Did it enhance my TOY STORY 3 viewing experience?
It is an ALL TIME classic theme.  The roar is an ALL TIME classic movie sound.  These two things alone combine to make Godzilla a movie ICON.  I do not believe you can have an iconic movie without an instantly recognizable and hummable theme song as well as instantly identifiable sound effects.  GODZILLA VS DESTOROYAH is a worthy entry in the iconic Godzilla pantheon.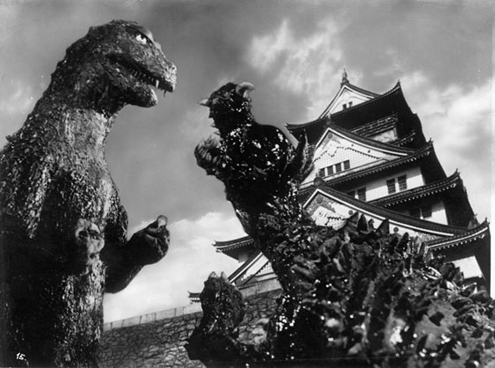 I resumed my Godzilla movie revival, after a hard to believe three year pause, this afternoon with the sequel to GOJIRA, GODZILLA RAIDS AGAIN (Gojira no gyakushu).  I was not surprised to read this sequel was in theaters just six months after the original was released.  It has little impact that the first has, and worst of all, a ludicrous ending.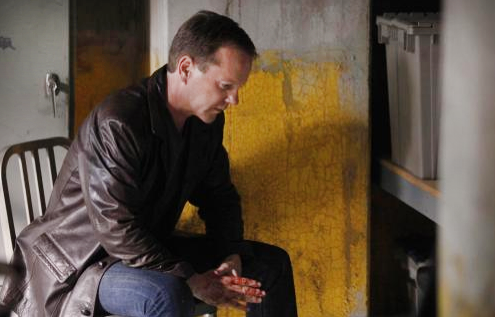 I can remember walking into the Deep-in one Friday night, a small bar in South Korea frequented by foreigners, carrying my new Dell laptop to show people there this awesome new show I had discovered.  I said you have to hear the sounds of the show and see how they use split screens and letter boxing.  I wanted to share with others how awesome the first season of 24 was.  Now on a different continent I will once again tell how awesome 24 was, for the last time.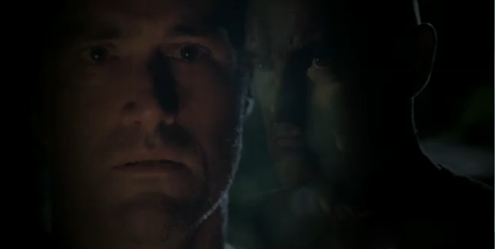 We know The End.  Though at this current moment I cannot say I fully understand it.  The series finale of LOST was more a way for us to just say good-bye to all our favorite characters, one last time.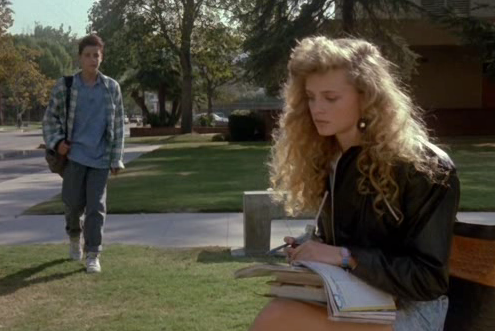 In honor of Corey Haim's memory, and to revisit a movie that has long had legendary status in my teenage recollections, this Saturday's movie was LICENSE TO DRIVE.  I can remember being stoked to go see this movie when it came out in theaters, though at that age going to see any movie at the theater without parental supervision was cause for an ecstatic state.  As always with seeing a movie for the first time in 22 years, I was not sure at all how it would hold up.  Within the first five minutes all doubts were erased and I was reliving LICENSE as if still 14 years old.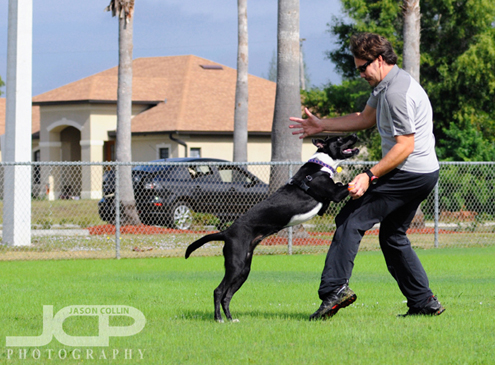 It had been a long time since I was in Cape Coral at my mom's for Thanksgiving, long as in since 2001.  The past few Thanksgivings were spent at the Pink Cow in Tokyo.  Before that I cannot remember.  Despite the time away I did try to revive some of the old customs, like playing football before dinner.  This year it was running around a baseball outfield wrestling with Kiki (above).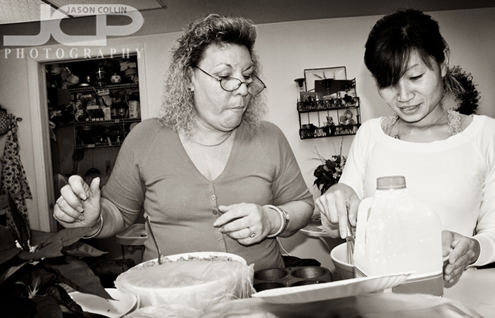 This was Aya's first ever Thanksgiving in the U.S. and as seen above my mom started showing her how to make all the traditional Thanksgiving dishes.  With the pumpkin pies and stuffing already made, all that was left was to make the corn muffins.  Well, that and the tofurky!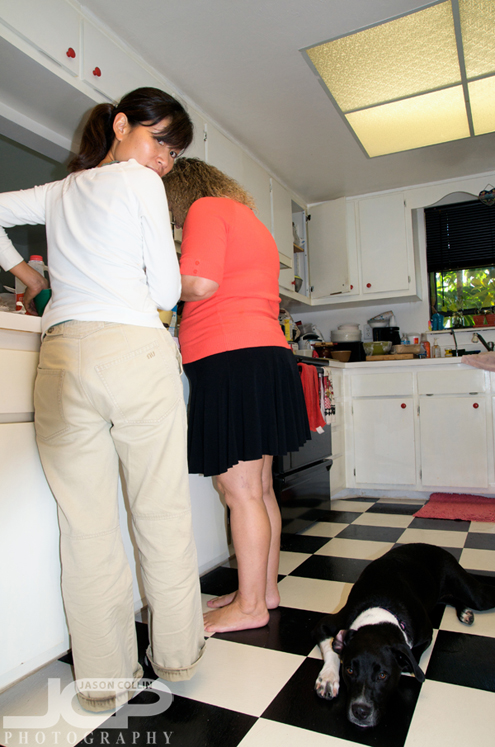 As with all Thanksgiving dinners, the waiting is the hardest part.  Kiki took it particularly hard as it was also her very first Thanksgiving too and she had no idea how long the wait could be.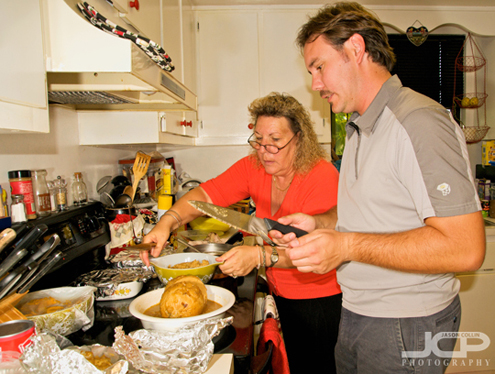 Finally, after 90-minutes in the vacant apartment next door's oven, the tofurky was ready to be carved!  I had long heard of tofurky, but never eaten one and was very stoked, though a little skeptical it would be enough for me as its size did not look that large.  I was dead wrong.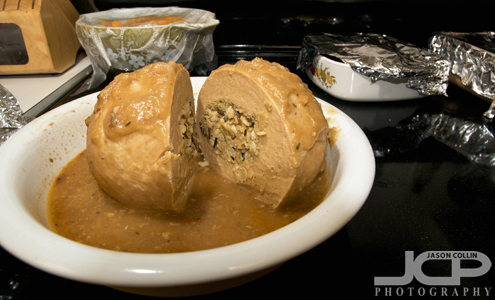 The tofurky provided three full meals of satisfied sustenance for Aya and I.  It was totally delicious too.  Absolutely no reason for millions of turkey birds to be murdered anymore.  It's an outdated ritual that's time has past.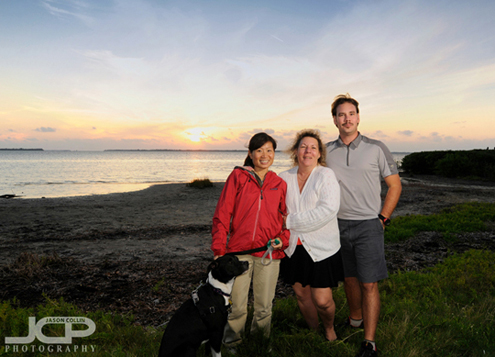 We closed the holiday by driving out to Pine Island and watching the sunset.  I made this family portrait using the self-timer on my Nikon D300.  This Thanksgiving was much smaller than those of my youth where extended family gathered together, but it was still a very pleasant and stomach filling one.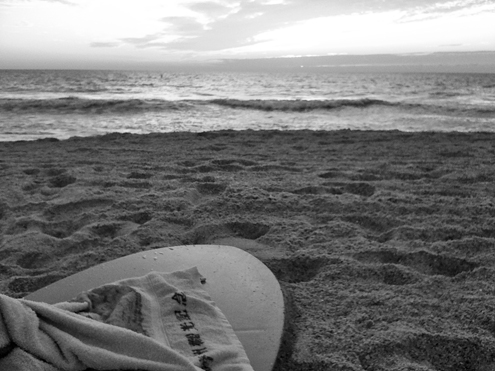 My 22nd season of skimboarding began and ended in 7 days.  True, I have been on my skimboard many times in 2009, but those were not skimboarding sessions.  This may seem unfathomable as one of the main reasons I moved back to Florida was to once again skimboard on my beloved Sunset Beach, the place I love most in the world.  This is testament to the challenges returning to the U.S. after a 9-year sojourn have inflicted upon me.