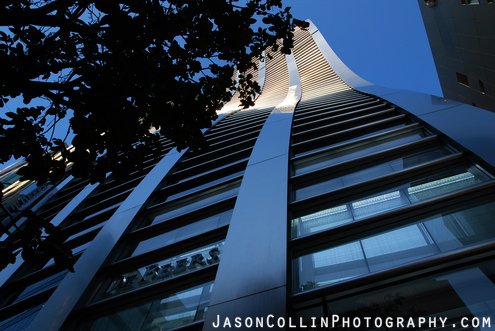 First off, I do not support the buying, selling or acquisition of diamonds, gold or any other kind of nonsense material that had arbitrary value placed on it by human society.  I knew diamonds were bloody even before I saw BLOOD DIAMOND.  I just happened to like the va-va-va-voom curves of this building in Ginza, Tokyo, and it just happens to be owned by De Beers, who I also make no claims on regarding the status of their diamonds (not slandering them).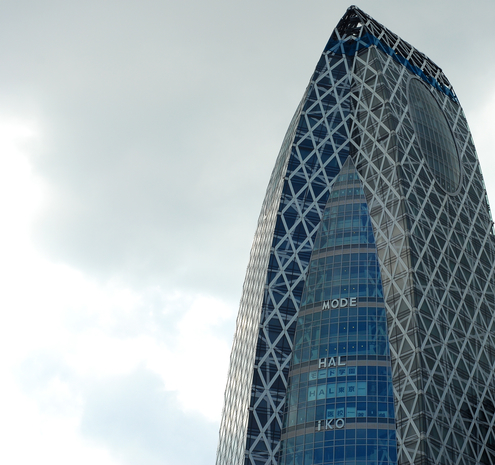 I thought that Cocoon Tower was just a nickname.  However, when I saw "COCOON TOWER" over the main entrance, it hit me that that was really the name of Shinjuku's newest skyscraper.  Thus the 17th tallest building in Tokyo (sounds sad) is named after something that could also be the name of Mothra's egg receptacle.  Since I've lived in the heart of Shinjuku for over five years, such a radical change to my daily view of the city takes some getting used to.  The design of Cocoon Tower is not something one can come to an opinion on upon first viewing.  It is at once totally out of place among Shinjuku's other more staid skyscrapers, but also maybe a welcome shake up to the skyline.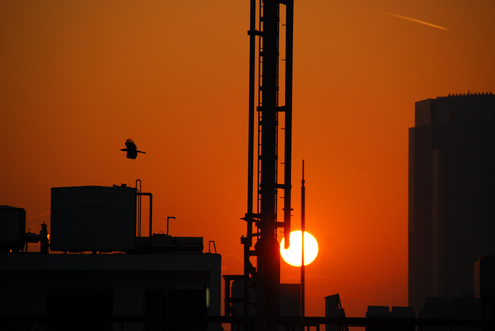 There is no doubt I pay way too much for my shoebox of an apartment in Shinjuku, Tokyo, Japan.  Yet, there are certain benefits to living in the building I do.  One of the greatest is the ability to see the sunset each and every day the weather allows for it.  Over the course of the year the sun sets over distant mountains in summer, to behind Shinjuku's skyscrapers in winter and to where it can be seen setting in the above photograph, between the skyscrapers of Nakano-sakaue.  Autumn often offers the best sunsets and dusks skies, and even the very rare orange sunset (above).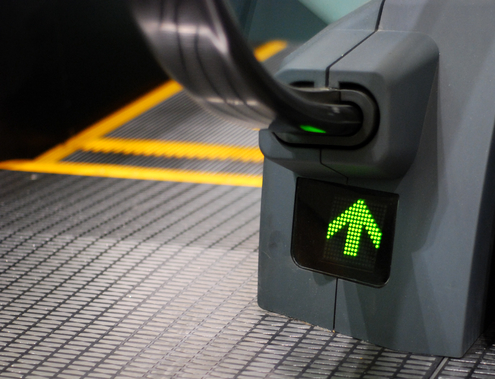 I usually meet up with the boys in some capacity on Sunday evenings, and this one was no exception.  After a meal at the local fave Indian place, The Can, Scott and I went on a semi-reluctant rainy walkabout of the Shinjuku skyscraper district, in particular the Shinjuku Mitsui Building.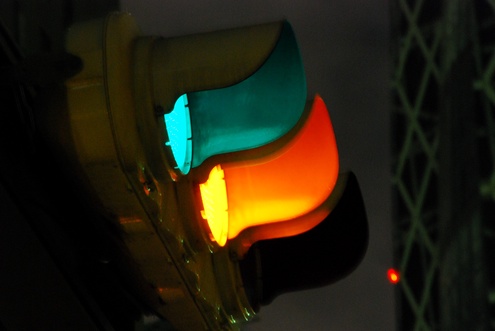 RIDE STATS:
Distance:  2.13 miles  

Time in motion:  13 minutes 39 seconds

Average speed:  9.4 mph

Max speed:  17.4 mph
As you can tell from the stats, this wasn't a hardcore ride, or even a light exercise ride.  Rather it was my first time to try riding with my
Nikon D80
in the handlebar bag.  It worked well as I made the brief ride to the
Shinjuku
skyscraper district to try my hand at handheld night shots of the skyscrapers.