I cannot say how many times I have visited Shinjuku Gyoen in 6 years of living in Shinjuku, t least 20.  I've visited it in all seasons.  Obviously the busiest time is hanami (cherry blossom viewing) season and the autumn foliage season.  However, my personal favorite time may be in January, when even on a Saturday the park is largely empty and I can wonder about its trees and fields of dead grass unhindered by distractions.  I have fond memories of other January visits.  One was the last time I saw a friend and co-worker.  And now, this final January visit, will also be my last visit ever to the park.  It's my favorite park in all of Tokyo by far and one of the best things about living in Shinjuku (though I wish Shinjuku Ward residents could get in for free).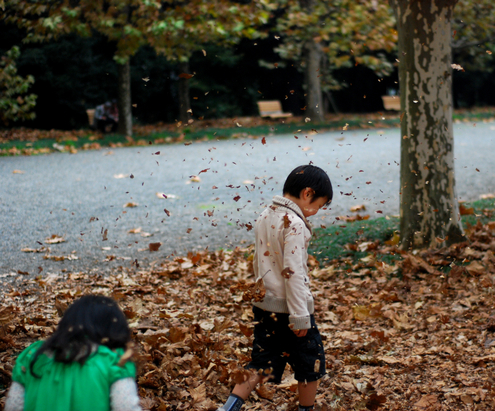 This past Saturday was supposed to be my 7th summiting of Takigo-yama, but unfortunate events with the Chuo Line lead to the nixing of that, but on the positive side led to a very good autumn afternoon in Shinjuku Gyoen.  It was unbelievably Aya's first ever time to this famous Tokyo park!  I of course have been 20+ times as it's within walking distance to my apartment.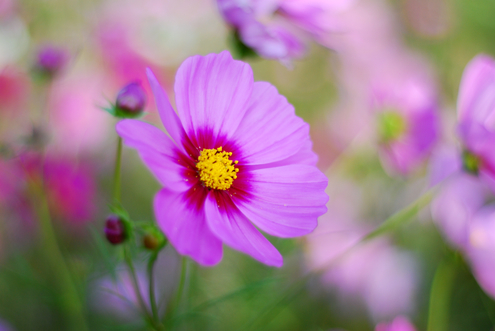 I had been to Showa Kinen Park in Tachikawa, Japan many times before last weekend, but only to play frisbee golf.  So when I visited the park this past weekend to photograph cosmos hill, I quickly realized I have been missing out on the best parts of it.  Aya and I rented bicycles at the entrance gate as Showa Kinen Park is huge, several kilometers long.  This allowed us to visit more areas of the park than we would have had time to just walk to. Our first destination was cosmos hill, which I didn't think I'd be impressed with at first.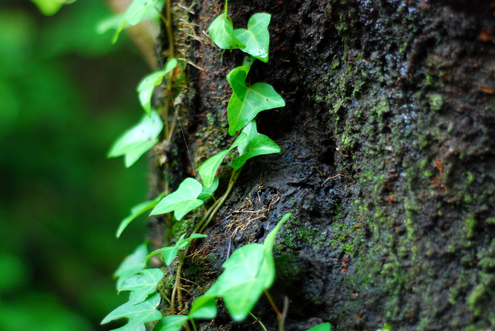 Though it took two trips to finally make it to Shizen Kyoikuen Park actual, in Meguro, Tokyo, Japan, it was well worth the effort as it is a unique Tokyo park/garden experience.  The full name of the park translated into English is the mouthful, "The Institute for Nature Study National Science Museum Tokyo" as it says on the English brochure handed to me at the entrance.  Ever since I was a little boy, I have been totally into getting up close and intimate with forests, so I was stoked to soon discover upon entering the park, that this wasn't the usual pond and pagoda setup of traditional Japanese gardens, but rather a 100-year old forest with long paths—a forest too large to seemingly still exist in Tokyo.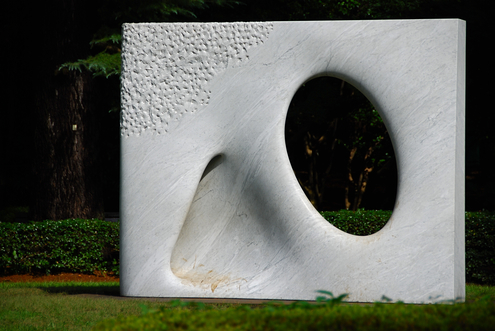 It's been raining all week in Japan, but very luckily there was a 90-minute random sunshine break Saturday afternoon, and that just happened to be the time Aya and I arrived at the small, but cozy and densely forested traditional Japanese garden surrounding the Teien Art Museum in Meguro, Tokyo, Japan.  The park contains the usual ponds and pogodas that all traditional Japanese gardens have, but is also dotted with several large pieces or artwork and sculptures.  Pictured above is the most impressive, a huge, smooth marble square with a hole and seemingly a giant's nose impression.  It was very smooth the the touch.  I enjoy running my finger tips over smooth, cool marble, and don't often have the chance, so this was a nice, unexpected find.
On Saturday April 14, 2007 I spent a sunny afternoon walking around Kyu-Furukawa Gardens.  It is one of about a dozen official traditional gardens around Tokyo.  I've been to about half.  I'd say this about a medium-sized one.  What makes this garden special is the large, traditional-style western house on its premises.  I recommend this park for a quiet afternoon alone taking photos, or as a nice date location.
PHOTOS: (click on a photo to start a slideshow, navigate with the arrow keys or mouse) 
[Read more]