Imperial Palace cycling enters a 3rd week!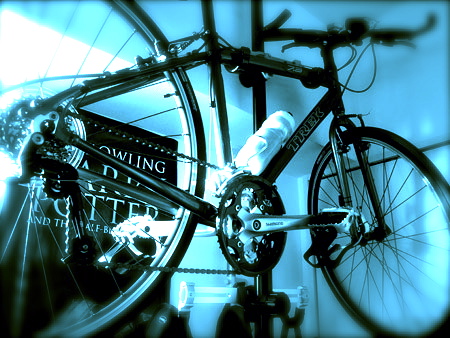 Distance:  15.88 miles
Time in motion:  1 hour 5 minutes 57 seconds
Average speed:  14.4 mph
Max speed:  29.8 mph
UK Mike and I have now entered our third week of doing laps around the Imperial Palace!  We are quite proud of ourselves.  So much so that we are thinking of adding one more lap to our usual program–which would mean going from three laps to four!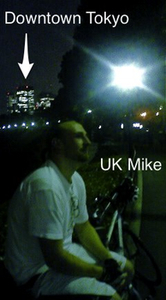 UK Mike having heard of my record setting average speed in my solo palace ride last Wednesday, was asking me how I achieved it.  He said I must have been trying to set the record, and I told him as I wrote in my post about that ride, I could not have been more not trying to set any record.  I was just riding as purely as possible for the love of riding.  Hence my complete shock upon seeing 17.0 mph as my average speed when I returned home and checked my cyclo-computer.  I told him that I just kept my Trek 7.3 FX in gearing 3-5 during all the backside ascents and in 3-7 on all the long descents and straightaways on the first half of the loop.  
Though no one said let's go for the same average tonight, I could feel that UK Mike wanted to push the pace, so I rode slightly faster than I probably would have on my own, but who knows.  Either way, I was setting the standard 10-minute lap pace, actually slightly sub-10-minute laps, and UK Mike was keeping up the whole time.  He took my gearing advice and stayed in 3-5 on the ascents and 3-7 on the back straightaways.  
We actually finished with a 17.3 mph average speed, which was for the ride from my apartment in Shinjuku to the Imperial Palace and the 3-laps around the palace.  In the future I'll think I'll use the dual-clock feature of my cyclo-computer to keep separate stats for the entire ride and just the laps around the palace.
Will we actually do 4-laps next time??  We shall see . . . .