Scenes from Kawagoe Saitama Japan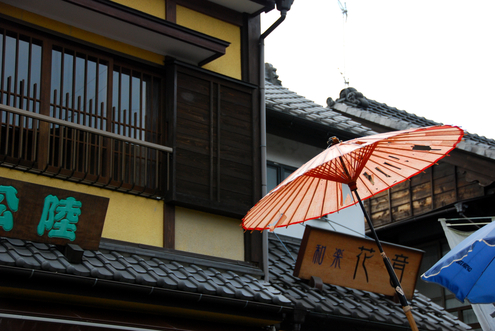 I have an ability to come up with a good plans for doing something out of thin air, that today led to Aya and I having a great afternoon walking around Kawagoe, Saitama, Japan.  Kawagoe refers to itself as "Little Edo" as its streets are decorated with old, traditional looking buildings and shops (which of course are only made to look old).  Mostly obasans and ojisans populate the sidewalks with a smattering of families with kids.  For some reason, I tend to like a lot of things that obasans do, so for me Kawagoe was a great place to spend the afternoon sampling Japanese snacks and of course taking a lot of photographs.
From JR Kawagoe station Aya and I hoped on a small bus specifically for taking one to the sightseeing places in Kawagoe.  The female driver was very genki.  From there we explored most of the main sites of Kawagoe, including Kashiyayokocho ("Small lane of tiny candy shops"), Tokino Kane bell tower and Kitain Temple, as well as a handful of other smaller places like a very cool traditional knife shop where you can test their knives' sharpness by slicing an onion on site!

Kawagoe is only about 45 minutes from Shinjuku by various trains.  If you like traditional Japanese stuff, you can't go wrong spending an afternoon there.
KAWAGOE SAITAMA JAPAN PHOTO GALLERY: