Shinjuku Mitsui Building Walkabout After Hours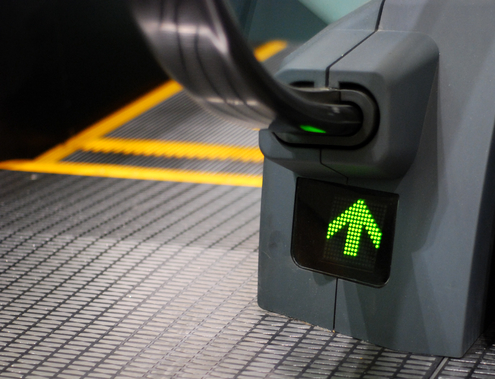 I usually meet up with the boys in some capacity on Sunday evenings, and this one was no exception.  After a meal at the local fave Indian place, The Can, Scott and I went on a semi-reluctant rainy walkabout of the Shinjuku skyscraper district, in particular the Shinjuku Mitsui Building.
We left the Indian place excited to take some night shots of the skyscrapers, or at least that's how I left there, but the few sparse drops of rain falling when we went down into the basement eatery had turned into full-on rain.  I had to rally the boys to keep them from blanching and declaring the night a fail.

At least for me, it didn't end up a fail either.  I like exploring and nosing about skyscrapers or big hotels, etc.  So as we slid around the empty halls and lobbies and corridors of the Shinjuku Mitsui Building, I was quite content to be there with my Nikon D80 taking shots quiet shots of the empty space, cackling and going on to myself and the Can and Scott.
We went all the way up to the 55th floor, but that was private, and the 54th floor had just two exclusive restaurants, one at either end of the hall, no doubt for elitists, so the Shinjuku Mitsui Building jealously hordes its view only for the paying, not the daring.  
Still, I was pleased with what we were able to see.  Not a fail!
SHINJUKU MITSUI BUILDING WALKABOUT AFTER HOURS PHOTO GALLERY: