FTW spreads to Japan business signs?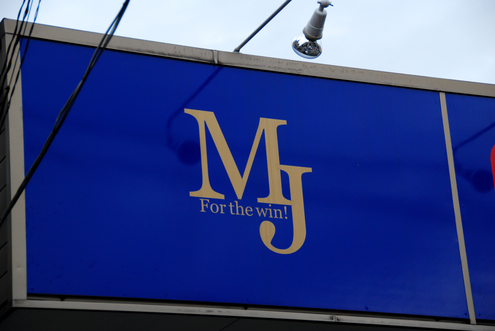 The acronym FTW has been used increasingly in the past few years first among gamers and online geeks, but it has started to filter into more common every day spoken conversations as well.  For example, I hear John Noe of Pottercast using it sometimes.  So as I was walking down a small, off the path street in Kawagoe, Saitama, Japan, I noticed that a small business' storefront sign had a "For the win!' slogan.
urban DICTIONARY gives several definitions for FTW.  I was surprised to find out that the true origin of the phrase (not the acronym) was from the old game show Hollywood Squares!  Now that I learned that though, I seem to be able to remember hearing the host saying it.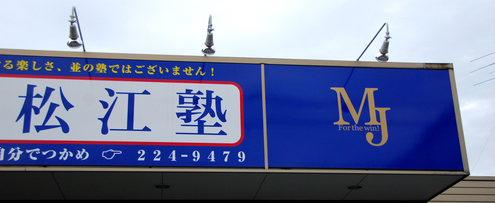 I wonder just how widespread FTW is getting in the offline world?  Or even the online world?  Has anyone heard their mom start using the acronym or full phrase in either e-mail or conversation?